May 13, 2015 11.46 am
This story is over 83 months old
Simon & Tim Jones: Like chalk and cheese
Family business: These two brothers are as different as can be, but they know how to do great business together.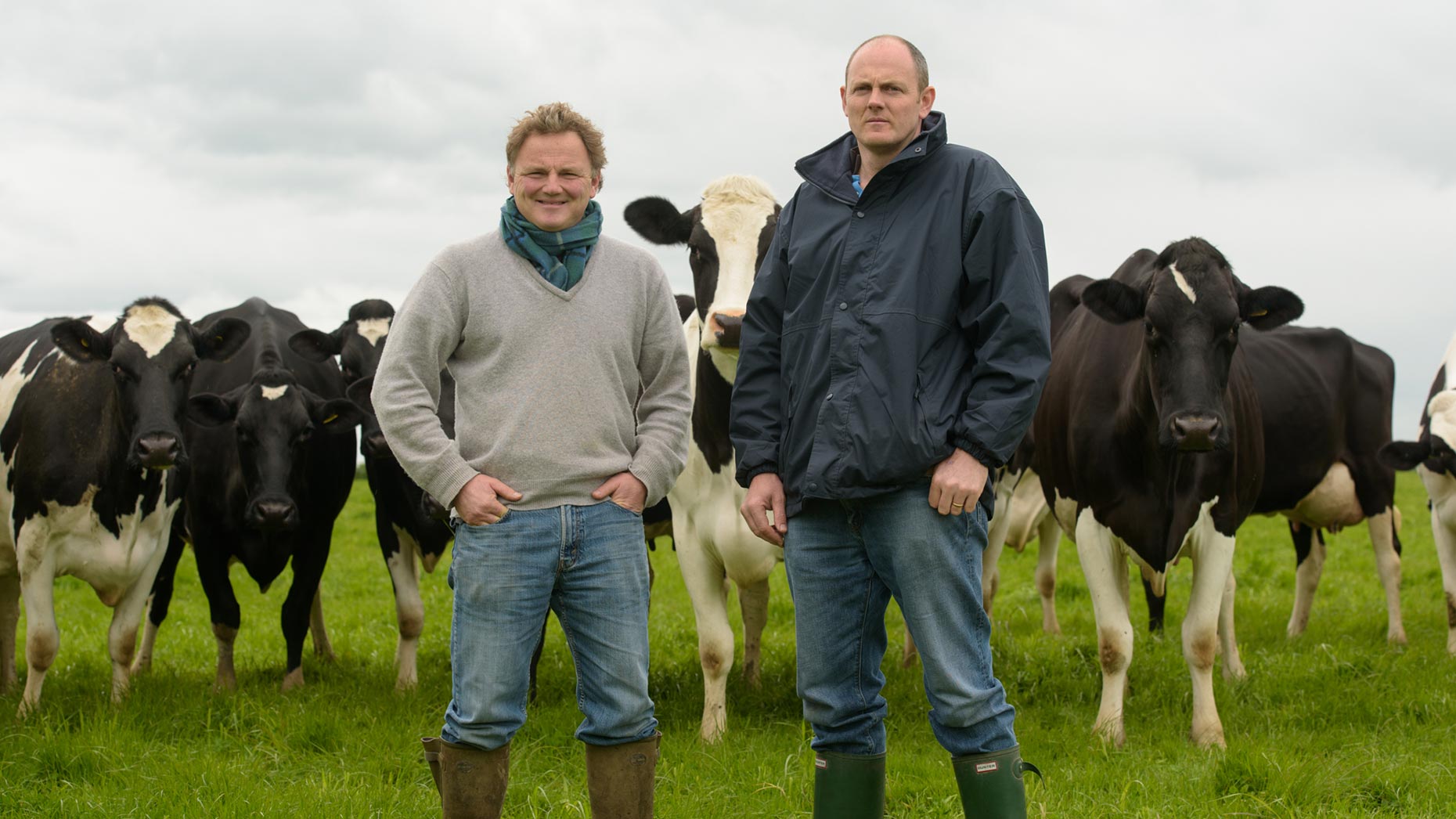 When it was time for Simon and Tim Jones – who are as different as chalk and cheese (pardon the pun!) – to start earning a living, no-one expected they would actually work together.
Simon, a country boy with a passion for livestock, was eager to join his father Richard on the family-farm near Alford, but Tim was attracted by the bright lights of London and the exciting prospect of a corporate lifestyle.
But, fast-forward to 1997 when a spontaneous turn of events brought them back together and set them on course to turn Lincolnshire Poacher Cheese into a hot favourite with cheese-lovers at home and abroad.
---
This feature interview was first published in issue 28 of the Lincolnshire Business weekly magazine, now available to read at www.lincsbusiness.co. Subscribe to the email newsletter to receive the latest edition in your inbox this Friday.
---
Today's top chef Jamie Oliver serves it in his London restaurant, Union Jacks. It is also stocked by 100 farm shops across the country and selected supermarkets. But that's not all – this Select Lincolnshire members' product is also exported.
Simon and Tim also make a small amount of butter, which is loved by discerning customers, including Nottingham restaurateur Sat Bains and Richard Corrigan of Corrigan's in London.
Unsurprisingly, production of Lincolnshire Poacher Cheese, which is made at F W Read & Sons Ltd farm at Ulceby Grange has hit capacity, so what now?
Tim said: "We want to keep Poacher special. We will carry on striving to make brilliant cheese. It's all about producing the best you can – it's a goal that you never reach."
Tim and Simon are fourth generation family members working the 780-acre tenanted mixed farm, which is home to a 230-strong herd of Holstein Friesian cows, who produce 6,000 litres of milk a day for its seven-days a week cheesemaking operation.
Half of the land is used for grazing and the Jones grow their own silage, feed beans and feed beet, as well as maize and wheat, some of which is sold. Ninety-five per cent of their milk goes into cheese-making, but some is sold raw at farmers' markets.
---
The full cover interview with Simon & Tim Jones is available to read in full here. Look out for the next edition of Lincolnshire Business magazine, which is published every Friday.