June 29, 2015 3.03 pm
This story is over 100 months old
Heatwave forecast for Lincolnshire this week
Hot weather alert: Met Office meteorologists are forecasting a very warm week across Lincolnshire this week, possibly hitting over 30ºC on Wednesday.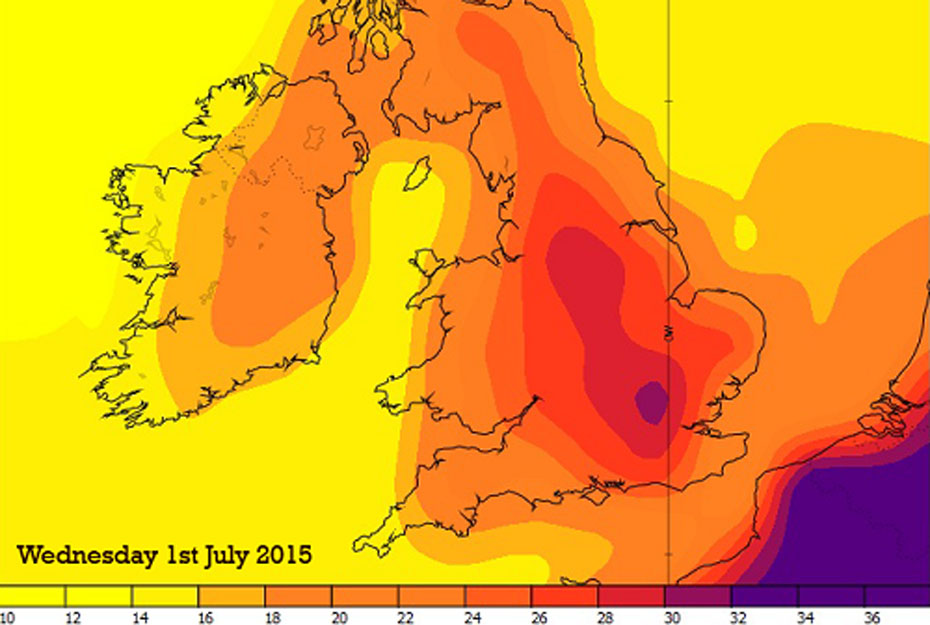 Met Office meteorologists are forecasting a very warm, occasionally hot and humid, week across Lincolnshire this week with temperatures expected to be at their highest on Wednesday, July 1.
Temperatures are forecast to rise above 30ºC during the middle of the week, but the "heatwave" will only last a day or two, with temperatures dropping slightly by Thursday.
The heat will start to build on Tuesday as a tropical continental airmass from mainland Europe begins to dominate the weather.
Deputy Chief Meteorologist Laura Paterson said: "Both Tuesday and Wednesday nights are expected to be warm and humid temperatures remaining in the high teens in many places, possibly low 20's Celsius in parts of England.
"The very warm air means there is a risk of us seeing thunderstorms on Wednesday or Thursday but the exact timing and location of those storms, if they happen, is uncertain at the moment."
Temperatures are expected to dip slightly on Thursday, before rising again from the south later Friday and Saturday. This could again result in thunderstorms breaking out.
It looks like warm and humid spells of weather could continue into next week.
Hot weather advice for vulnerable people
While many people enjoy hot weather, high temperatures can be dangerous, said Dr Paul Cosford, director for health protection at Public Health England (PHE): "Older people and those with long-term illnesses are particularly vulnerable to the effects of very hot weather, so it's important to look out for them, help them stay hydrated with plenty of cool drinks, and keep indoor areas as cool as possible.
"Try to keep bedroom and living spaces cool, by closing the curtains on windows that receive the sun and open your windows at cooler times of the day and overnight. A trip to a park where there's lots of shade or a public building that is air conditioned, may help offer some relief from the heat for vulnerable people."
Keep updated with the weather forecast on The Lincolnite's weather page