June 17, 2015 5.57 pm
This story is over 82 months old
"I am not homophobic" says Lincolnshire TV cop accused of gross misconduct
Hearing continues: A Lincolnshire police officer has strongly refuted allegations that he is homophobic on the second day of a historic police misconduct hearing in public.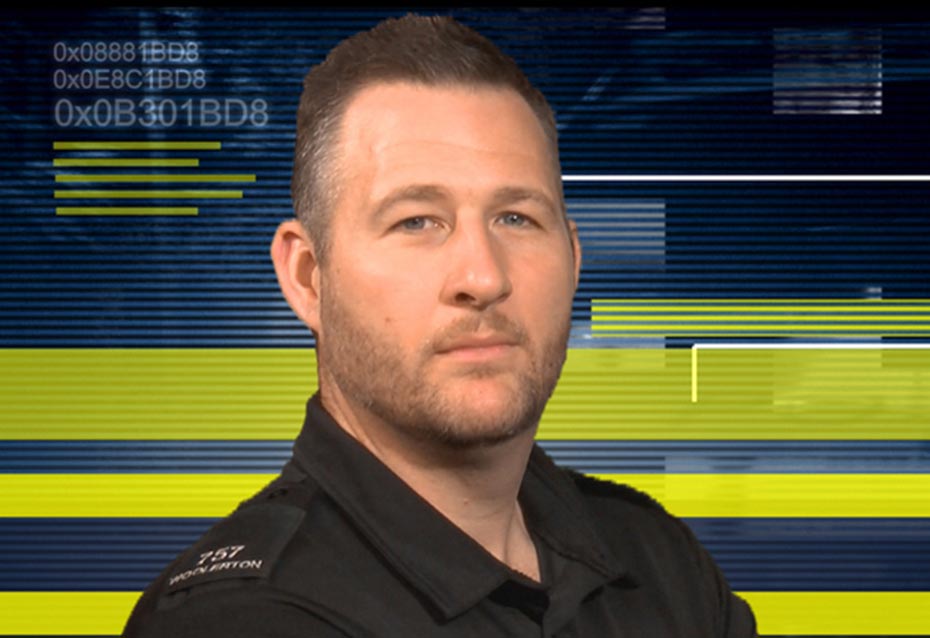 A Lincolnshire Police officer has strongly refuted allegations that he is homophobic on the second day of a historic police misconduct hearing in public.
As previously reported, PC James Woolerton faces accusations of gross misconduct relating to his actions following the arrest of Keith Saunders after a car chase through Lincoln city centre on July 6 last year.
One of the allegations relates to a comment said to have been made to the driver, Keith Saunders, of "have you been sucking c**k all day?"
The comment was allegedly overheard by PC John Seal, a fellow officer at the scene who works as a response officer.
When questioned about this, PC Woolerton said: "I am not homophobic and I find that particular association quite distasteful.
"I do not shun people who are gay. I have worked with a number of openly gay people and are close friends with a gay couple who myself and my partner are going to France with in August."
However, when asked at the hearing what he did say when he lent over the bonnet, he was unable to remember.
The alleged homophobic comment followed a dramatic, high-speed car chase through the countryside outside Lincoln and into the city centre, at speeds often in excess of 100mph, which the officer described as "the worst piece of driving I've seen in my entire career."
The hearing, at Lincolnshire Police HQ in Nettleham, heard that once Saunders had been halted on Nettleham Road, PC Woolerton assisted two other officers in detaining the driver, kicking him in the lower leg or foot, which experts have decided was legitimate to restrain the suspect.
Approximately one second later, the officer allegedly punched him two or three times in the face and nose.
PC Woolerton denies this, stating that he struck Saunders once in the shoulder to distract him as he was fighting the arrest.
The officer added that this did not stop the motorist from continuing his abuse, with a particularly unpleasant tirade directed at PC Woolerton, referring to burning his house down, "seeing him off duty", and sexual threats to family members.
No other officers at either day of the hearing heard any of the remarks alleged above by PC Woolerton.
Saunders also is said to have repeatedly asked the male officers at the scene who had kicked him in the face.
Despite this, the officer claims that there was no animosity towards the driver, adding that there was only relief that the pursuit had been brought to a conclusion without injury.
Once Saunders had been moved onto the bonnet, PC Woolerton parted his feet to disrupt his balance, before administering a knee strike to the driver's thigh.
The officer argued this was necessary as he said he saw Saunders' right leg in the air and felt he was prepared to kick out at either himself or other police on the scene.
PC Woolerton, who has been a policeman for just over 11 years, also revealed that he no longer works on the county's Roads Policing Unit, stating that his judgement has been called into question to such an extent that he feels unable to carry out his duties in that role.
Earlier in the day, the hearing heard evidence from additional police officers who were at the scene.
PC Duncan Sargeson, a friend of PC Woolerton and fellow member of the Road Policing Unit, echoed the view that Saunders was aggressively and verbally resisting his arrest.
He also said that he had warned Saunders to not starting kicking before PC Woolerton performed the knee strike.
But PC Steve Naylor, a response officer working with PC Seal, contradicted PC Woolerton, claiming that he was "100% sure" that he heard Saunders shouting that he had been punched in the face, not kicked.
He added that he did not hear the homophobic slur PC Woolerton is alleged to have directed at Saunders, even though he was standing next to PC Seal.
PC Woolerton has denied any breach of the police code of conduct.
The hearing concludes tomorrow.