July 10, 2015 4.08 pm
This story is over 100 months old
Derelict Lincoln village shop transformed into work of art
Secret art: A boarded-up shop in Bracebridge has been transformed into a colourful florist with a twist.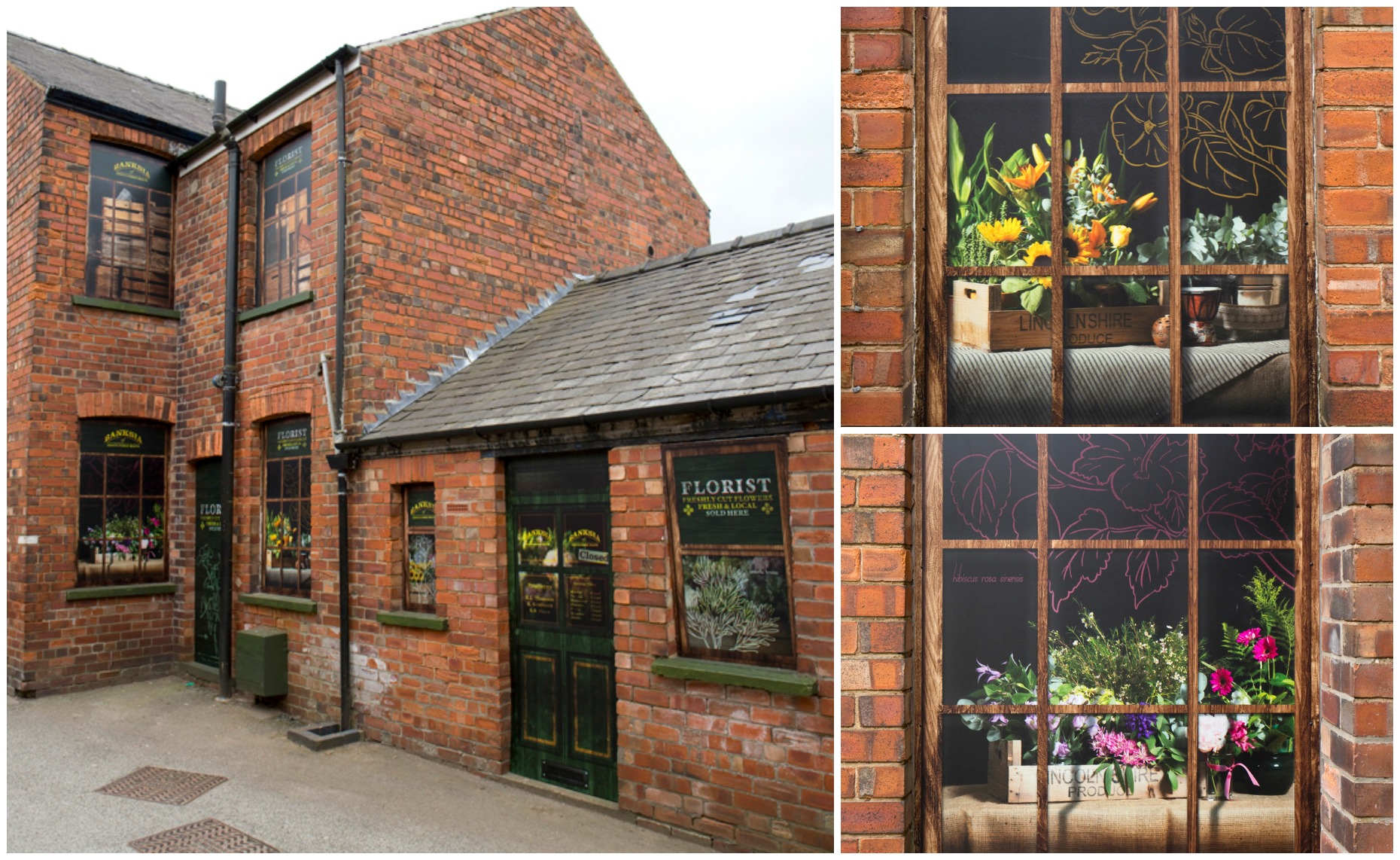 A derelict shop which had stood, dilapidated in Bracebridge Heath village near Lincoln, has been transformed into a colourful art installation by local groups and businesses.
Visitors and residents of the village will notice a new 'florist' has sprung up in place of the boarded-up building on Grantham Road, but the pretty facade isn't as it seems.
"Banksia" is a beautiful shop that never opens.
The trompe d'oeil art installation has been created by Lincoln-based video, photography and animation service Electric Egg, who were commissioned by artsNK to work with local residents and brighten up a derelict former florist.
Electric Egg worked with a village flower arranging group and local floristry Flowers by Suzanne to create the art installation which brings the shop back to life.
Flower arrangements and a range of florist ephemera were photographed by Electric Egg's Steven Hatton and Neil Baker and expertly collaged to create window displays over which illustrations were overlaid and topped off with signage design.
The work celebrates through its name and the illustrations the Lincolnshire botanist Sir Joseph Banks and his pioneering work documenting the flora and fauna of the South Pacific on the Captain Cook's Endeavour voyage.
The illustrations are based on those done by the voyage's artist on-board, Sydney Parkinson, who made hundreds of drawings and paintings of new species found by Banks and his assistant Daniel Solander.
Electric Egg have also transformed the Anglian Water Board fencing with more trompe d'oeil photographs – including gnomes, and full sized images of local people.
Nick Jones (artsNK Visual Arts Manager) said: "artsNK have been working with the village to improve various spaces over the last three years, but this was the most ambitious project to date.
"We were looking for an artwork that improved the area as well as having significance, and because it's on the route to a local school, with hundreds of children walking past every day, we liked the idea of it linking to learning.
"The final artworks couldn't have been better. They are beautiful, themed perfectly to link to the gardeners of the town, but also to the Lincolnshire hero Joseph Banks, and the concept of discovery and learning.
"A perfect example of the arts contributing to making Bracebridge Heath and North Kesteven a nicer and more interesting place to live."
Steven Hatton from Electric Egg added: "We were delighted to work with the community and artsNK on this project. We hope the transformation of this once boarded up building will create curiosity amongst the residents of Bracebridge Heath and lead them to learn a little more about Joseph Banks and his work.
"The artwork is part of a transformation of the village organised by the Bracebridge Heath events group for RHS Britain in Bloom campaign"