August 19, 2015 1.04 pm
This story is over 76 months old
Lincoln man to take the plunge in memory of his wife
Personal tribute: A brave Lincoln man will take part in a charity skydive in memory of his wife who died from a rare form of cancer.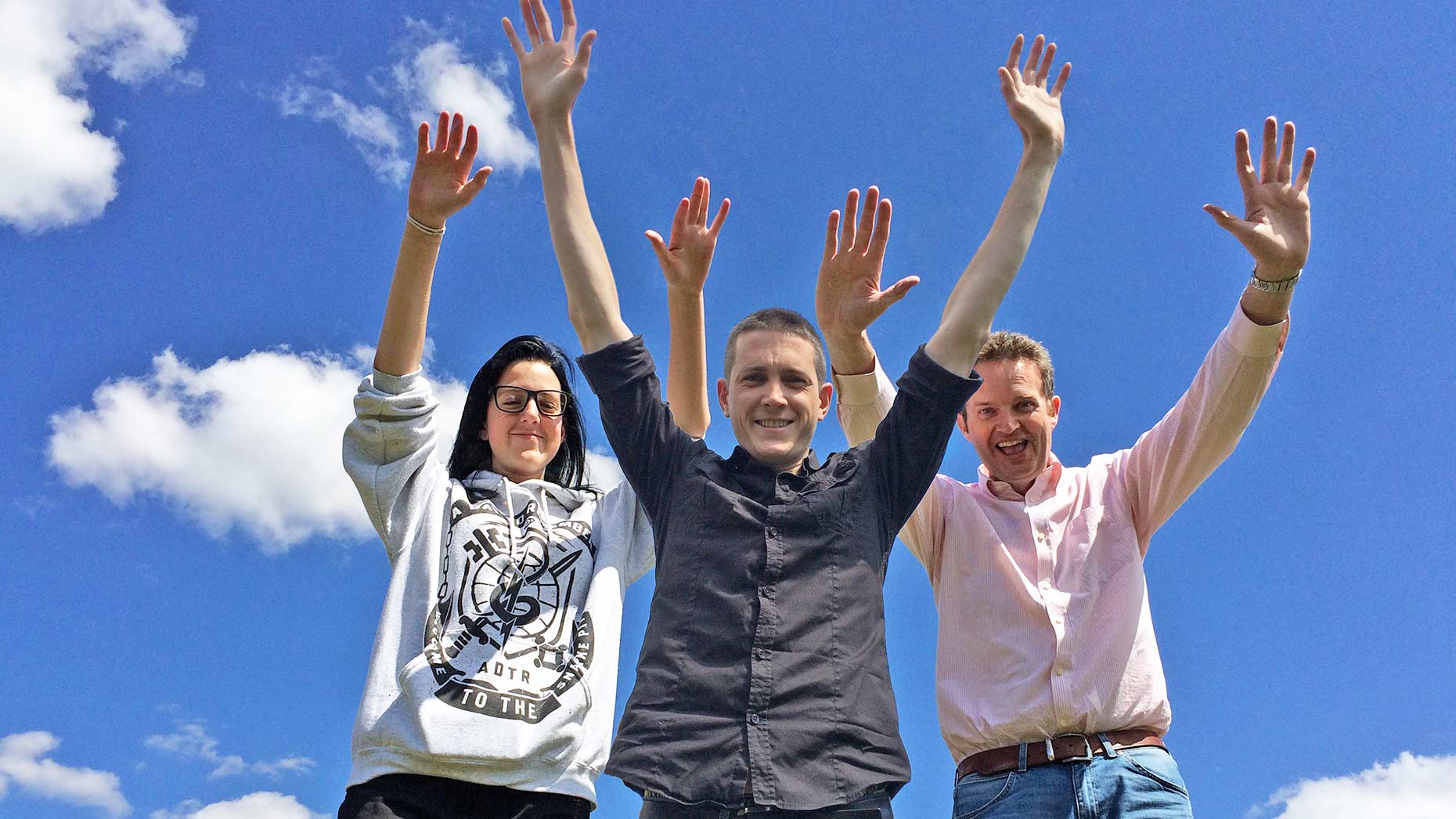 A brave Lincoln man will take part in a charity skydive in memory of his wife who died from a rare form of cancer last year.
Senior building surveyor Darren Booker, who lives in Bassingham, will be joined by colleagues Victoria Bell and Gareth Morris from Focus Consultants in the dive for St Barnabas Lincolnshire Hospice.
The charity provided care and support to Darren's wife, Elizabeth, who passed away after being diagnosed with a rare form of Non Hodgkin's Lymphoma.
Darren said: "This is my personal challenge in tribute to Liz, who was so very brave in facing her illness and no matter how she felt she would always have a smile for you.
"St Barnabas Lincolnshire Hospice gave us both the support and care that was so very priceless at the most difficult of times. They were not the only organisation to help Liz but they were there right to the end.
"This challenge is what I have wanted to do for many years but Liz would not let me for fear of something going wrong and losing me."
The trio's tandem parachute jump is scheduled to take place at Langar Airfield near Nottingham on Sunday, September 13.
The 10,000 feet jump will see them reach speeds of more than 120mph as they dive through the air.
They will freefall (without the parachute deployed) for several thousand feet, harnessed to a professional parachute instructor at all times throughout the descent, with the instructor in control of the landing.
Victoria, a 16-year-old admin apprentice at the firm, said: "I wanted to do the challenge for the experience. It is for a great charity so I thought there's no better time to do it as I'll be able to raise money to help at the same time."
Sustainability surveyor Gareth added: "I am doing the jump because I feel passionate about the charity in question and have always wanted to do a skydive. This is an opportunity to do something from my bucket list but also help the less fortunate at the same time."
Between them, the trio hope to raise more than £1,200. Focus Consultants is donating £300 to the cause as part of the firm's 21st birthday celebrations and has chosen St Barnabas Lincolnshire Hospice as its charity for 2015/2016.
Housing group Longhurst has also donated £100 to the challenge. Liz Booker had worked at the group for 23 years and was business development co-ordinator there before she passed away.
Focus partner Trevor Newton, said: "We are full of admiration for Darren, Victoria and Gareth, who have stepped forward for this challenge and are raising money for such a deserving charity."
Donations can be made to Darren, Victoria and Gareth on their own individual fundraising pages.