August 1, 2015 10.17 am
This story is over 76 months old
Nurses return to practice through new programme in Lincoln
Nursing course: A new programme to draw former nurses back to work has been launched in Lincolnshire.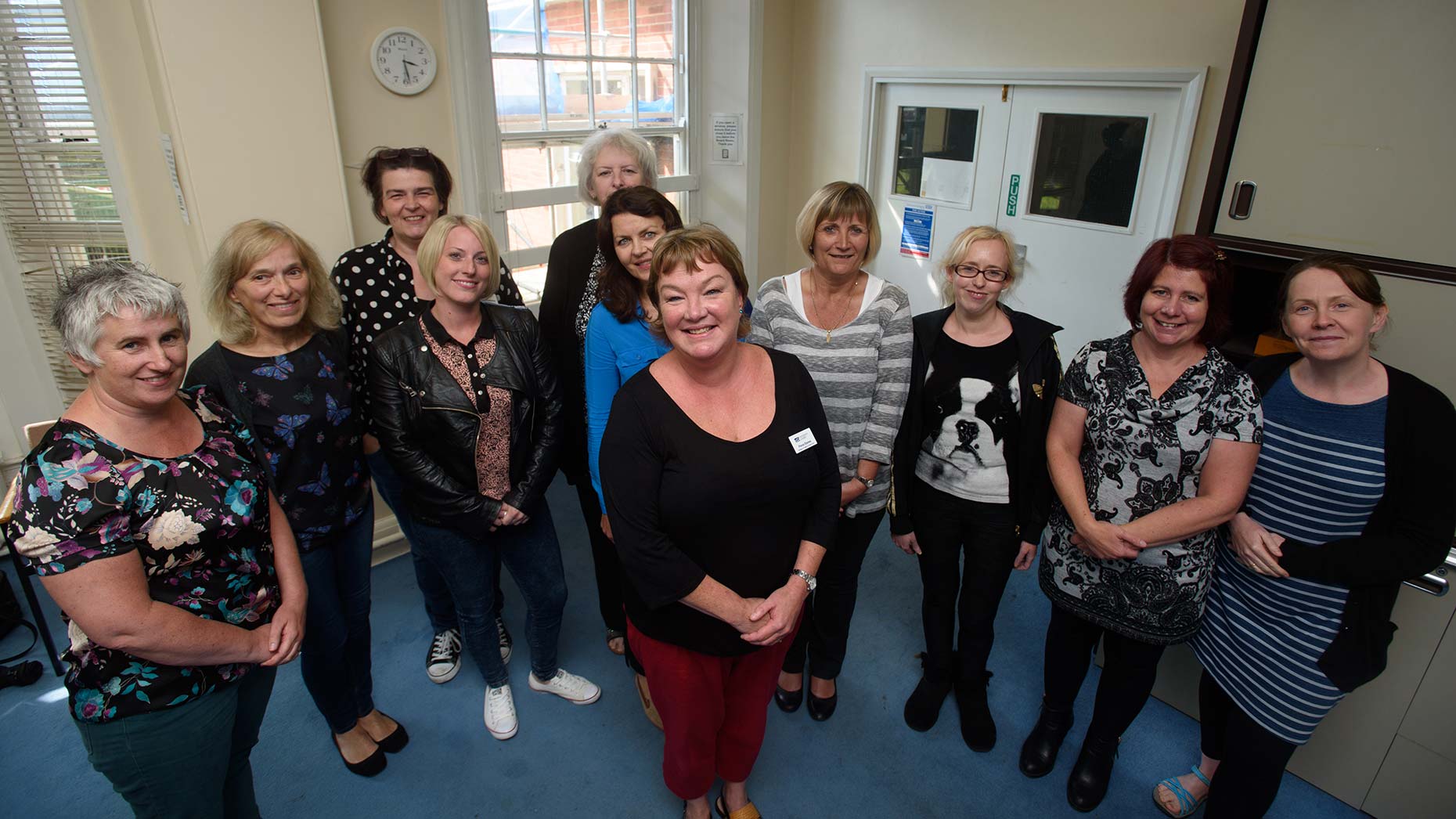 Former nurses who left the profession are taking part in a new scheme encouraging them to resume their nursing careers in Lincolnshire.
The Return to Practice programme, which began on July 20, has seen 11 former nurses train towards regaining their nursing registration.
The course runs for 24 weeks at which point the nurses will have completed degree level academic work and a minimum of 150 hours in practice.
They will then have become fully registered nurses either in Lincolnshire's hospitals or out in the community.
One of those taking part in the scheme is Lincoln mother of two Michelle Stephenson, 41, who is due to start back again as a nurse in September.
Michelle left her job as a nurse back in 2008 to raise her children, who are now 12 and 15.
She said: "I came back as I want a fresh start as my children are older and more independent. I always intended to return and I now know that I can manage the balance between working shifts and life outside of work.
"I want to branch out and do something different, which possibly may involve working in the community but I'm open to suggestions.
"The NHS is different to when I left and we've all had to learn new skills and accept that times have changed and moved on. This is one of the reasons why the course has been so invaluable."
The Return to Practice programme is being run through a partnership between United Lincolnshire Hospitals NHS Trust, Lincolnshire Community Health Services NHS Trust,  the University of Derby and Health Education East Midlands.
It is the first funded course of its kind in Lincolnshire for over eight years. Students had to previously travel to the University of Derby or University of Northampton to complete the academic part of their course.
Another nurse returning to the profession is 47-year-old Colette Butterly, who lives in North Muskham in Nottinghamshire.
Colette worked in various departments as a theatre nurse at Queen's Medical Centre in Nottingham up until 2008 and plans to return to that line of nursing in Lincoln.
She said: "My daughter is getting ready to go to university so I thought it was time I came back to do my nursing.
"I always enjoyed working as a theatre nurse as it was all organised and you feel a real sense of responsibility towards your patient.
"Whether you're with them for five minutes or five hours, that patient is your patient and they get your full attention."
Janet Whighton, who also lives in Lincoln, trained a nurse for four years between 1983 and 1986 and has also been enticed back by the programme.
She added: "I took over a small job working at a care home as an activities co-ordinator and I was getting more and more drawn into actually wanting to care for the patient.
"I saw this course and thought I would give it a try and I've thoroughly enjoyed it. I'll be looking at going into gynaecology and women's health which I find really fulfilling."
Health Education East Midlands (HEEM) is funding places where students receive £500 towards their own expenses plus have all their course fees paid for, and the trust receives £500 per nurse who takes up their place.
It is hoped that the programme will go some way to addressing the nursing shortage across Lincolnshire.
According to the latest figures released by ULHT, there are currently 200 nurse vacancies in the county.
Deputy Chief Nurse, Liz Ball said: "I'm delighted that we have a Return to Practice course being delivered locally in Lincolnshire and hope that the nurses will become part of our future workforce.
"We are making massive improvements in the quality of our services, and are looking to recruit more clinical staff to build on the excellent improvements in care we have already made."
More information on the programme can be found here.