August 20, 2015 10.43 am
This story is over 76 months old
Vintage river boat cruises past £1k mark in Lincolnshire charity auction
Charity auction: There's still time to bid on a vintage leisure boat, donated to a Lincolnshire end-of-life charity.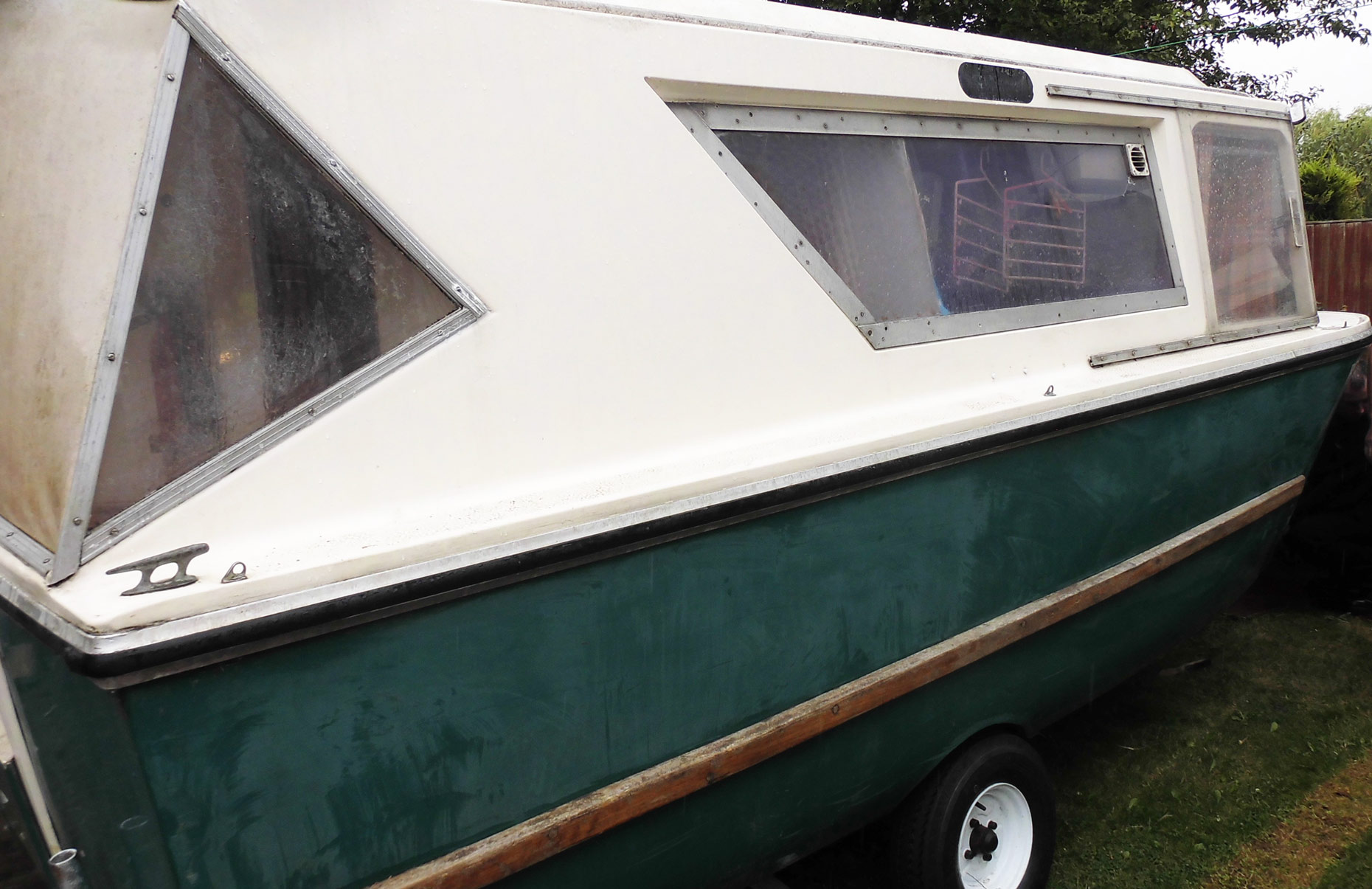 A 1970s vintage river boat is attracting much excitement on a Lincolnshire charity's eBay auction after passing the £1,000 mark – and there's still three days left to bid.
The previous owner of the 37-year-old compact Cabin Cruiser, Dennis Collins from Lincoln, says that while he has many fond memories of the boat, it deserved to go to St Barnabas Lincolnshire Hospice.
Dennis, who is 88 and from the Birchwood area, said: "Boating was always a keen interest of mine and in 1978 I decided to buy the boat from new.
"It was a marvellous investment and my wife Betty and I enjoyed many holidays along the canal routes across the UK.
"After sharing all of these happy memories it seemed a waste to just let the boat go to ruin. It seemed only right that somebody else got the chance to enjoy it too."
The boat was brought onto dry land 15 years ago after Dennis was diagnosed with cancer and became unable to maintain the upkeep.
He added: "I decided to donate the boat to St Barnabas because they are a local charity who I hold close to my heart. Their care and support was invaluable to a very close friend of mine who was cared for in her final days.
"It is nice to think that the boat could bring somebody else joy and at the same time help to make a difference to those who really need it."
The boat is currently under auction on eBay and has received 10 bids, with the highest bid currently at £1,020. The auction is due to end on Sunday, August 23.
St Barnabas is an independent, local charity caring for over 9,000 people a year who are living with a life-limiting illness in Lincolnshire.
Matt Howes, eBay & Online Shops Manager for St Barnabas Lincolnshire Hospice, said: "Our eBay business plays an integral part in our fundraising activities and in the last 12 months we have sold over 1,500 items with sales exceeding £33,000.
"We use eBay to sell the more unique items that we receive and it always proves to be a popular method.
"We are very grateful to people like Mr Collins whose sheer generosity allows us to continue raising much needed money for our hospice."