September 30, 2015 5.59 pm
This story is over 75 months old
Confusion over early closure of Lincoln city centre car park
Premature closure? Motorists have been left confused after NCP announced it would close a 190-space car park in Lincoln city centre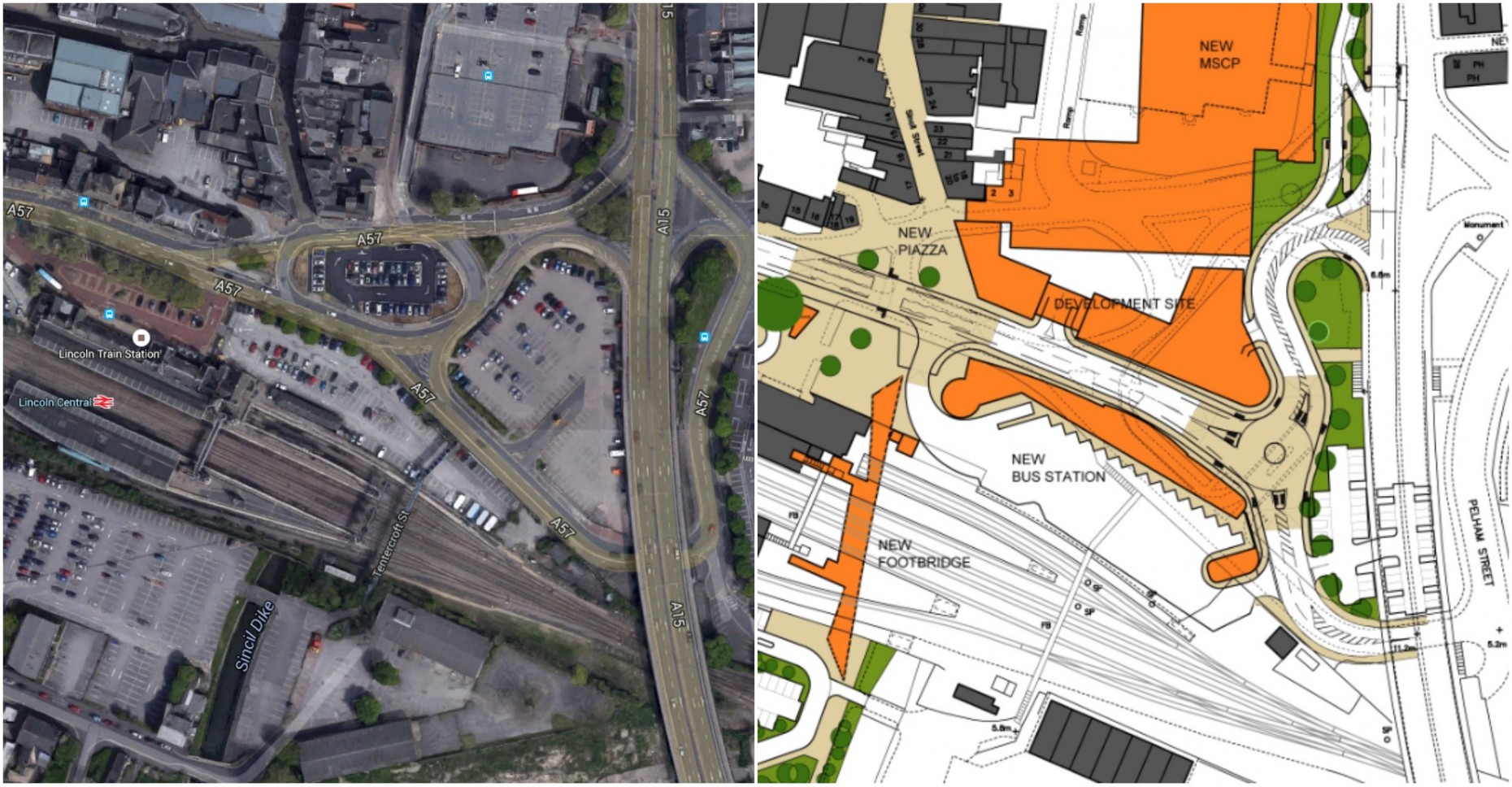 Motorists have been left confused after NCP announced it would close a 190-space car park in Lincoln city centre – months ahead of schedule.
St Mary's Street car park, near to Lincoln Central train station, sits in the centre of a pending £29 million scheme dubbed the Lincoln Transport Hub.
The plans signal a new bus station, improved infrastructure and the construction of a 1,000-space multi-storey car park – redeveloping the current St Mary's Street layout.
While a further planning meeting, compulsory purchase orders and the green light on a Single Local Growth Fund grant of £11 million still stand in the way of a December go-ahead, the car park operator appeared to have cut its commitment this week.
Motorists with season tickets were on Wednesday, September 30 emailed with cancellation notices and told they would be reimbursed with any payments.
National Car Parks stated, when contacted by The Lincolnite, that their lease for the site, owned by Lincolnshire Co-op, would expire on October 25 and the car park would have to close.
NCP manager for the Lincoln area James Graham said: "It's not something we wanted to do and we understood that this would stretch Lincoln's increasing parking issues.
"We are looking into opening new sites in the Lincoln area, but it is difficult to find the land.
"If Lincolnshire Co-op offered us a temporarily extended contract for the St Mary's site we would certainly be interested in that."
Staying put for now?
Lincolnshire Co-op however responded with hopes for the car park to continue being run until early 2016.
A spokesperson said: "The car park will ultimately be redeveloped to make way for the city council's transport interchange, subject to planning permission, and it is our understanding that NCP are ending season tickets because of this."
NCP later confirmed that on the afternoon of Wednesday, September 30 it began talks with Lincolnshire Co-op about a temporary extension of its lease.
James Graham added:
"We are really keen to extend our contract until at least after Christmas so that we can support that busy period of the year with visitors and shoppers."
Discussions are ongoing to secure an extension.
An agreement was reached last Friday to reduce the prices of the Lincoln High Street multi storey car park to compensate for the loss of St Mary's.
New tariffs for Lincoln High Street car park (off Brayford Street) are:
1 Hour – £1.00 from £2.60
2 Hours – £3.00 from £5.20
3 Hours – £5.00 from £7.30
4 Hours – £7.00 from £8.40
24 Hours – £9.00 from £9.50
The all day rate has also been reduced from £9 to £5.
It is unclear at this stage how long the reduced tariff will be in place.