Cost of crashes in Lincolnshire revealed
The cost of crashes: In a report which put one Lincolnshire road at the top for risk, the county was flagged as shouldering the biggest road crashed cost.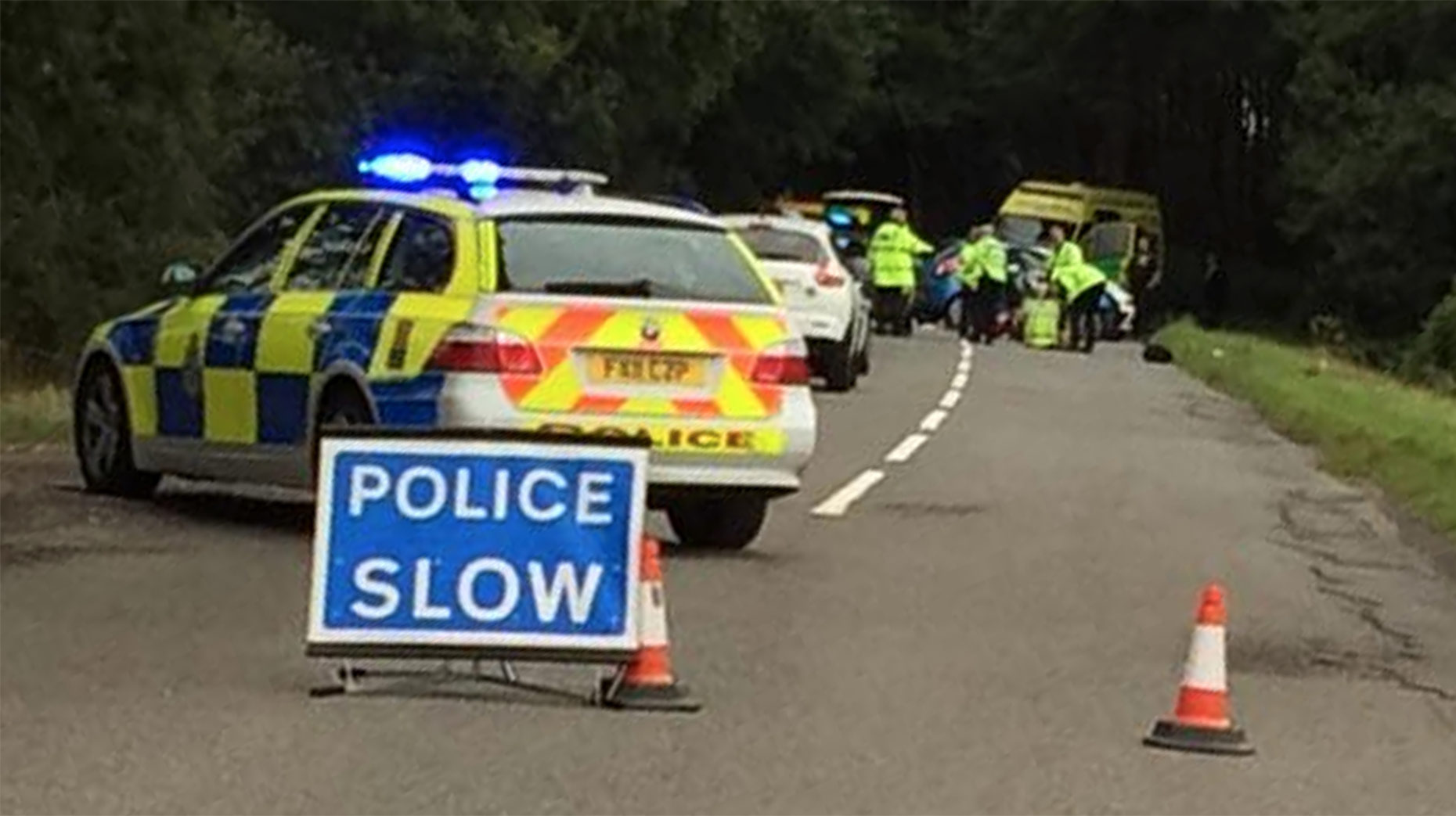 A report which has highlighted Lincolnshire roads among the most dangerous in the country has also revealed the county bears one of the biggest costs in the UK for road crashes.
Collisions on A-roads and motorways in Lincolnshire between 2011 and 2013 cost the county £453 million, a sum which puts it sixth in the table for economic impact.
The most dangerous stretches in the UK's 28,000-mile road network were outlined in a report published on Tuesday, September 15 by the Road Safety Foundation.
The 10-mile A18 stretch from Laceby to Ludborough in Lincolnshire topped the list of risky routes, listed as the 'most persistent high risk' over the three years studied (2011-2013).
Serious and fatal crashes on the A18 increased from ten in 2008-10 to 17 in 2011-13.
The East Midlands, along with Wales, was flagged as the riskiest place overall to use roads. Another high risk road flagged in the report was the A155 in Lincolnshire between Tattersall and the A16.
Medium risk roads around Lincoln included the A15, A57, the A158. The A1434 Newark Road in Lincoln was marked as 'high risk' for collisions.
The report also looked at the economic impact of crashes, excluding the cost of traffic delays. Local authority areas were assigned crash costs from the "total value of prevention", defined by the Department for Transport.
The county highlighted as having the highest road crash costs was Hampshire, with £631 million.
A Road Safety Foundation spokesperson said: "How safe a region is depends on how much travel is on safe and how much is on risky infrastructure.
"[A18 Laceby – Ludborough] is rural and tree-lined, winding and narrow. These characteristics are likely to explain the high concentration of run-off crashes on the route (41%).
"The report shows that leading the way to reduce harm on the roads is not just a moral imperative for the newHighways England, the economic loss on the network for which it has just become responsible, even excluding the cost of traffic delays, exceeds £2bn in the period examined.
"All authorities now need new focus on raising the safety and reducing the cost of crashes on the busy main roads for which they are responsible."