September 3, 2015 10.12 am
This story is over 75 months old
Praise for Lincoln grandmother who helped thousands in emergencies
Supergran: A Lincoln grandmother is in line for a prestigious award for her emergency volunteer work.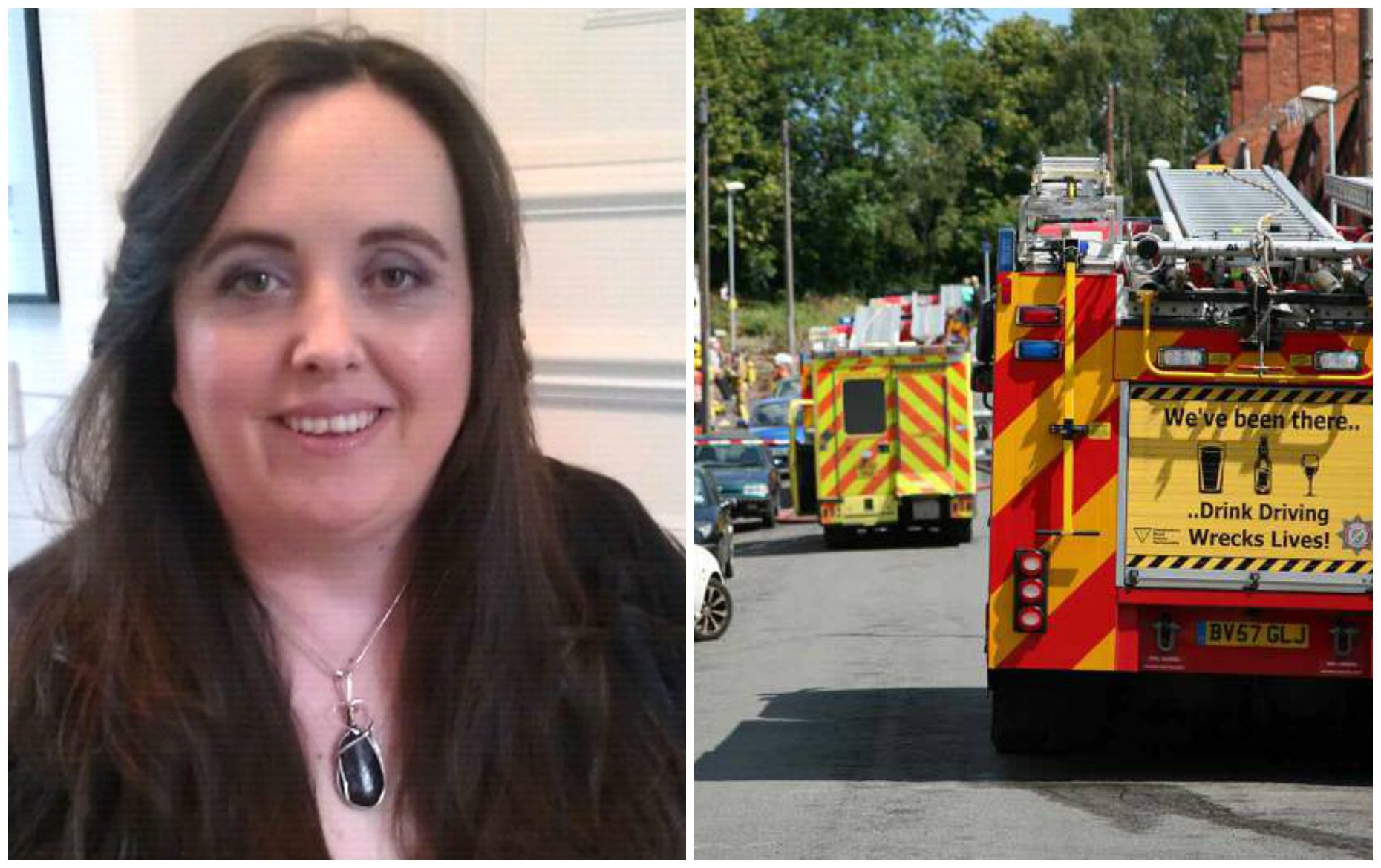 A tireless grandmother from Lincoln is in line for a prestigious award for her volunteer work, helping thousands of people affected by house fires and emergencies.
Anita Moore, 46, has been a volunteer and co-ordinator for the British Red Cross' fire and emergency support service in Lincolnshire for 15 years.
Recognised for her work supporting families and individuals, she's been nominated for the Volunteer of the Year category of this year's Heart of Lincolnshire Community Awards.
FES volunteers are called out to the scene of a fire in a specially adapted vehicle which offers shelter and is equipped with all the necessities, like clean clothes, toiletries, baby items and even pet food.
On board the vehicle, volunteers give emotional support to people affected as well as helping with immediate needs like contacting insurance companies or arranging temporary accommodation.
For Anita, who has two children and two grandchildren, volunteering is a family affair – her husband Michael, daughter Francesca, son Phil and son in law Dave also volunteer for the service.
Anita and her team have responded to thousands of call outs since the service began in 1998, taking calls all hours of the day and night, 365 days a year.
She said: "It's wonderful to be nominated, I can't believe it – it's totally out of the blue. I do feel the nomination is for our whole team though. They all do an amazing job.
"I've seen all sorts – from helping a family who have literally lost everything to helping people affected by human trafficking. It's tough at times but there are always moments that make you realise why you do it.
"One time, we were called out to a house fire in the early hours. It was minus 16 degrees outside, water was freezing as it came out of the hose and turning to steam as it hit the fire. We arrived to help a woman whose home was completely destroyed; the walls were barely standing up.
"I remember clearly the look on the lady's face when we arrived – she didn't say anything but looked as if to say 'thank you, someone is here to help'.
"I'd responded with my daughter and by the time we left we'd managed to put a smile on her face. My daughter turned to me and said 'now I see why you do it mum.'
"It's definitely not a 9-5 job – we all make a lot of sacrifices. I've left Christmas dinners, birthday parties – the only time I haven't had the on-call pager on me was when I went abroad on holiday. I couldn't do it without the support of my family."
Anita managed a team of 35 local volunteers who all respond at a moment's notice to emergencies across Lincolnshire and sometimes further afield.
The team work in partnership with Lincolnshire Fire and Rescue who call them out to a fire to support the people affected, freeing them up to deal with the emergency at hand.
Anita will find out the results of the nomination at an awards ceremony on September 8.
Anyone interested in volunteering for the Red Cross fire and emergency support service contact Anita Moore at [email protected] or call 0845 054 7171.