The Central Lincolnshire Local Plan: Is it the blueprint for the future?
Preventing a planning 'free for all': John Marriott emphasises the importance of the Central Lincolnshire Local plan and its impact on target growth areas like Lincoln.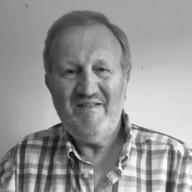 The latest consultation period has just begun on what could be the blueprint for the future development of West Lindsey, Greater Lincoln and North Kesteven well into the 21st century – and it's vitally important that we get it right.
The cross party committee, of which I am a member, comprising three councillors each from West Lindsey and North Kesteven District Councils, the City of Lincoln Council and the Lincolnshire County Council, has been hard at work for a number of years and, after at least one false start, has now laid out its recommendations to the public in a consultation process this autumn before a final plan is presented to the Planning Inspector in May 2016.
If approved, it will form a blueprint for economic development of Central Lincolnshire for the next 20 years.
In a nutshell the current draft plan envisages the delivery of nearly 37,000 new dwellings, around 64% of which will be in what is called the Lincoln Strategy area, with around 12% each in the Gainsborough and Sleaford areas and around 12% elsewhere in smaller communities.
But that's not the whole story. In addition, funds will be raised from developers via the Community Infrastructure Levy (C.I.L.) which will provide for infrastructure improvements such as new roads, educational and medical facilities, opportunities for recreation, leisure and sport, not forgetting employment.
Readers in other parts of Central Lincolnshire will hopefully forgive me if I concentrate in the limited space I have available on the impact on Greater Lincoln, where the bulk of change will take place.
The key areas for development, namely the North East and South East Quadrants in areas such as Bunkers Hill and Canwick/Bracebridge Heath as well as the Western Growth Corridor west of Lincoln.
These had already been identified when I joined that committee after the 2013 County Council elections, when the previous plan was being prepared for presentation.
After advice, it was decided to withdraw that plan and to work on a Mark Two, so to speak, which would be far more inclusive and would actually identify housing numbers.
This new, more comprehensive plan includes a South West Quadrant around North and South Hykeham and envisages building the first stage of the Southern Bypass, which, like the Eastern Bypass so vital for the development of the NE and SE Quadrants, would be a single carriageway road and is something which many of us thought would not happen in our lifetimes.
I know that there are already rumblings in some quarters, with embryonic 'Action Groups' sprouting up to oppose development in certain areas.
Some people are already questioning whether we need the number of new houses that the plan envisages. Some wonder where the jobs are coming from for all these new arrivals.
The real question to address is whether we do nothing and just have a planning 'free for all', where landowners and developers dictate where to put housing with planning authorities powerless to intervene for fear of losing an appeal, for which the costs would be borne by you and me.
With no effective plan in place at the moment it is not surprising that enterprising developers are trying to sneak plans in under the radar, so to speak, as has been happening in places like Saxilby and Washingborough.
A Local Plan gives a planning authority the ammunition it needs to defend the public interst against unbridled development because developers know that there are a set of rules out there to see fair play.
North Hykeham, an area I have represented on several councils for over 28 years, is the classic example of how development has been allowed to run rampant without real consideration being given to infrastructure improvements, particularly roads. In fact, as I have often observed, its main roads have not changed since the days of the horse and cart.
Our population, which started the 20th century at just over 500, is now nudging 14,000. In 1977 we had around 3,000 houses, and now we must have over 6,000. I am sure that there will be many residents who will think that enough is enough.
To them I would say that, if they really do want some relief from the traffic that uses the town as an unofficial bypass, the only way that this will be achieved in the foreseeable future is by partnership with the private sector. If another 2,000 homes is the price to pay for a new road from Pennell's roundabout on the A46 to Brant Road, then it is a price that I, for one, would be prepared to pay.
Of course the path towards the adoption of a Local Plan will not be smooth. Would it be too much to hope that those residents about to man the barricades to defend their particular interests would be able to see the bigger picture? They often say that an Englishman's home is his castle, which he is prepared to defend to the end. Nobody likes change, especially if their property backs onto a field, for example, on which houses are about to be built; but, as I was often told when I sat on Planning Committees "Nobody is guaranteed a view".
The Central Lincolnshire Local Plan will, I feel, provide a positive framework for a part of the country that has been my home for the past 38 years and, long after I am gone, should provide the certainty of direction that is needed to consolidate the prosperity and enhance the quality of life that those of us who have lived elsewhere, value so much.
I urge all of you to have a good look at the plans now available and have your say before the final document is completed. You can be cynical if you like (and I am sure that some of you will be); but this really is a genuine attempt by many dedicated people to plan for a better future for us all.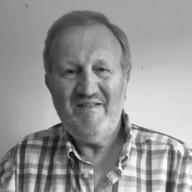 John was a councillor for thirty years, finally retiring in 2017. A schoolteacher by profession, he served on the North Hykeham Town Council (1987-2011), the North Kesteven District Council (1987-1999, 2001-2007) and the Lincolnshire County Council (2001-2017). He was also a County Council member of the former Lincolnshire Police Authority for eight years until standing down in 2009. In 1997 he was the Lib Dem Parliamentary candidate for Sleaford and North Hykeham. He is currently not a member of any political party.