October 28, 2015 11.57 am
This story is over 74 months old
Lincoln MP Karl McCartney under fire after voting against 'tampon tax' removal
Tampon tax debate: Lincoln socialists are calling on the city's MP Karl McCartney to explain his decision to vote against the abolition of 'tampon tax'.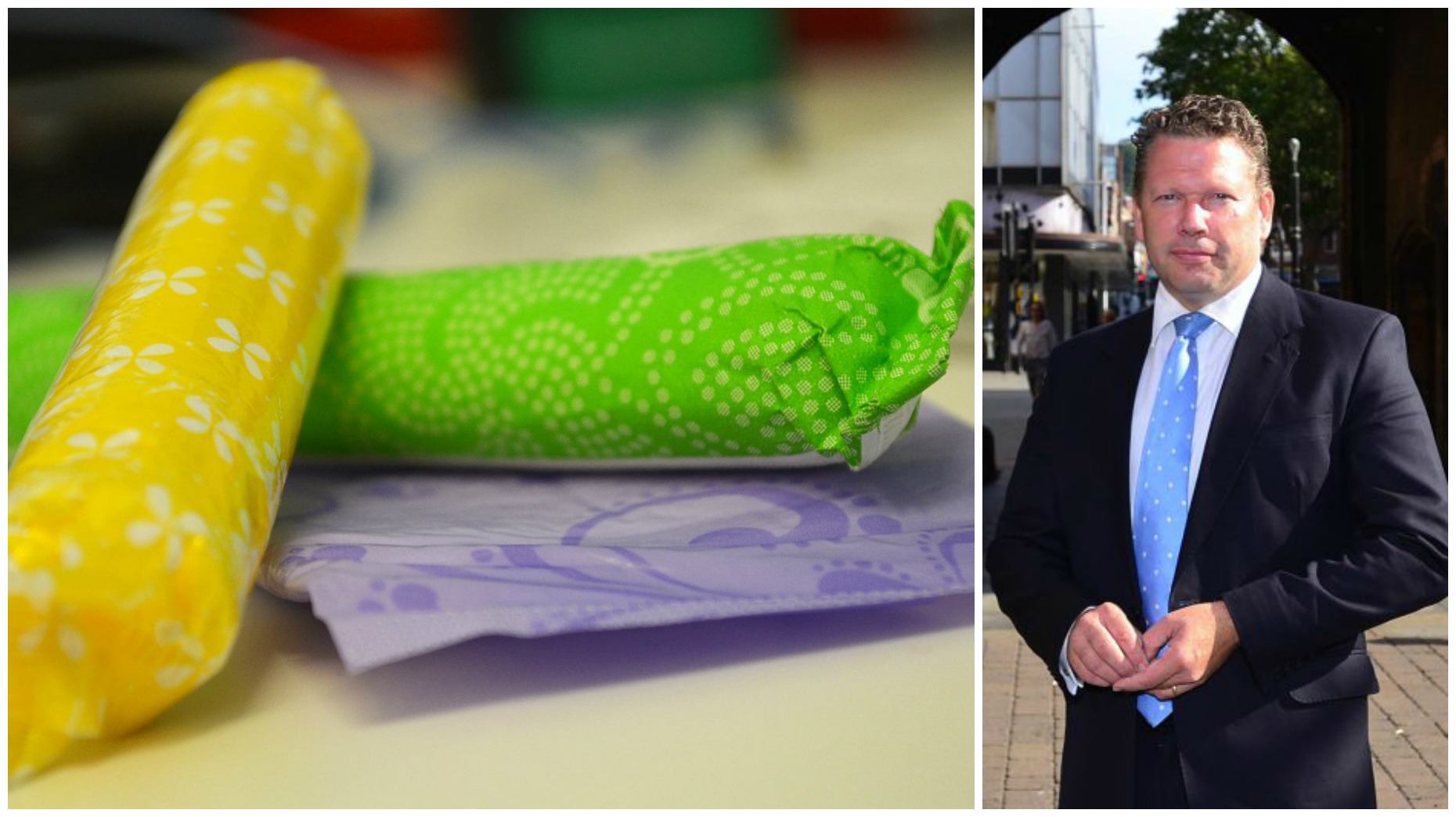 Conservative Lincolnshire MPs who voted against the proposal to abolish the so-called tampon tax are being condemned by Lincoln socialists who say women in the area "deserve an explanation".
Karl McCartney, Conservative Party Member of Parliament for Lincoln, who previously voted to cut the top rate of Income Tax and Corporation Tax, voted against a proposal to abolish the 5% levy placed on women's sanitary products.
He joined 304 MPs in voting against the motion, brought by Labour on Monday, October 26. Just three Conservative MPs rebelled against the whips.
All 213 Labour MPs voted in favour of the motion, and all of Lincolnshire's Conservative MPs voted against.
Critics have argued that sanitary products are an essential item, rather than being within the 'luxury' bracket, also pointing out men's sanitary items, like razors, are not liable for tax.
The last government reduced VAT on women's sanitary products from 17.5% to the current levy.
Following the vote, Treasury minister David Gauke has promised to raise the issue with the European Commission, who set the levy.
MP Karl McCartney refused to respond with his views when contacted by The Lincolnite.
The Trade Unionist and Socialist Coalition (TUSC) in Lincoln are demanding an explanation from him on the decision.
A TUSC spokesperson said: "Karl McCartney represents tens of thousands of women in this constituency.
"We believe that they deserve an explanation from their elected representative as to why he voted to maintain 5% taxes on essential sanitary products, but is happy to vote to cut taxes for big businesses and the wealthiest people in our society.
"The austerity policies of the Tory government will devastate the lives of working-class women in particular, and working-class and young people in general."
Stephen Phillips, Conservative MP for the Sleaford and North Hykeham constituency, also voted against the motion, explaining that while he feels there should be no VAT on sanitary products the power to set it lies with the EU.
He said: "As a son, a father and a partner, I am firmly of the view that there should be no VAT at all on women's sanitary products.
"The responsible Treasury Minister promised in the House of Commons to raise the matter with the EU Commission and our European partners because at present there is a legal requirement that the lower VAT rate on these items should continue to be charged. It shouldn't.
"Power to set our own VAT policy on this and other items is part of our renegotiation with the EU and I want to see real progress in this area ahead of next year's referendum on our membership."
Victoria Atkins, Conservative MP for Louth and Horncastle, who voted against the motion, also failed to respond when contacted by The Lincolnite.