October 22, 2015 1.28 pm
This story is over 74 months old
Lincolnshire County Council blames campaigners for £350k libraries legal challenges bill
Recovery sought: Legal challenges against Lincolnshire County Council's cuts to libraries cost £350,000.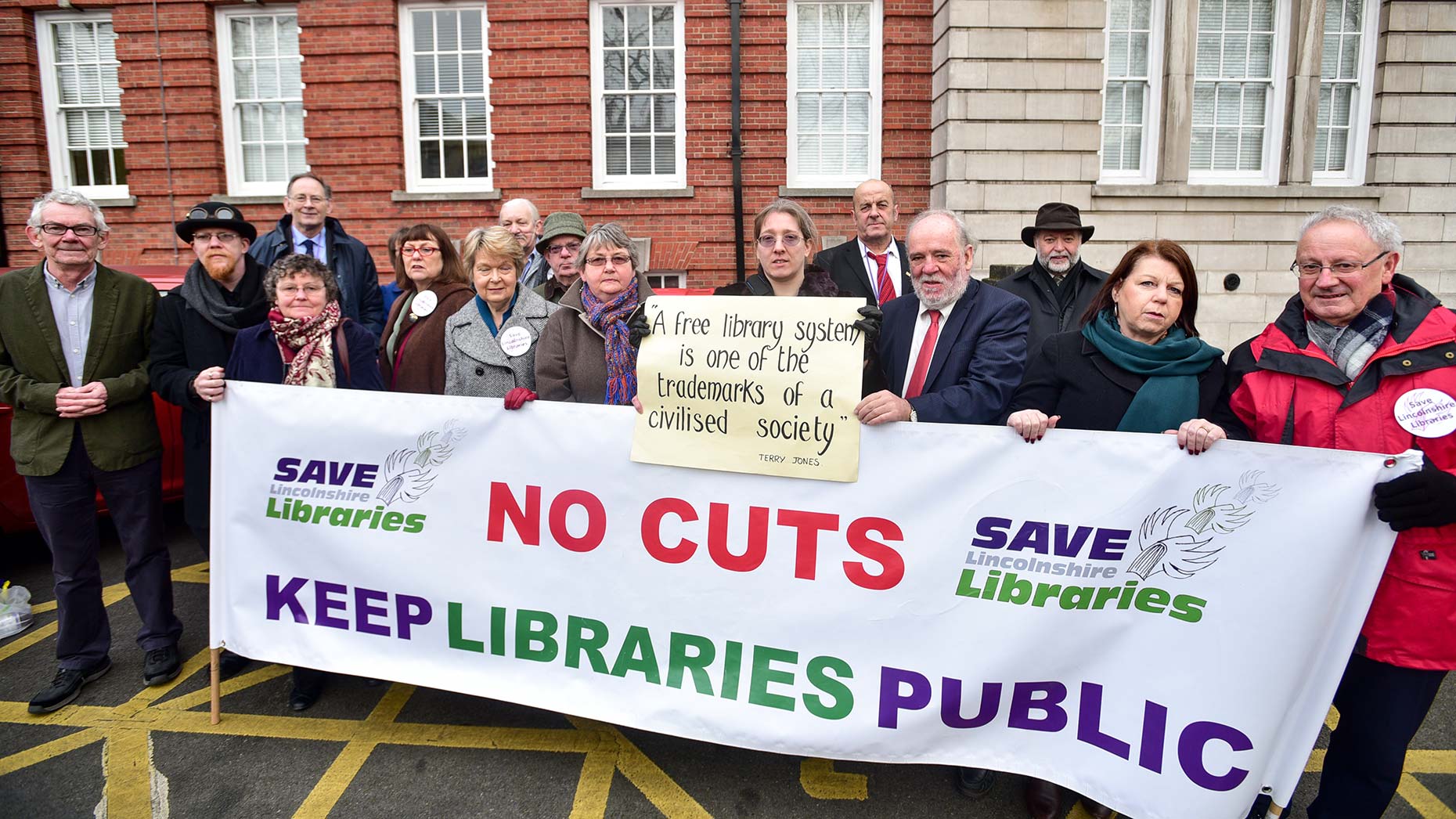 Legal challenges against Lincolnshire County Council's cuts to libraries cost £350,000, and councillors are seeking to recover their part of the bill after a High Court judgement.
As previously reported, most of the county's libraries are closing to make way for new volunteer-led hubs, saving £1.7 million a year.
The new-look service was approved in February despite numerous campaigns by the Save Lincolnshire Libraries group and a second judicial review was thrown out after a hearing in July.
On Thursday, October 22, the High Court published its full judgement on legal challenges.
The judge has refused permission on all grounds, suggesting that none of the arguments put forward by campaigners had any legal merit.
The county council now says the campaigners' legal costs combined with theirs would amount to around £350,000.
They will be working to recover their segment of the costs (around £90,000) while campaigners' costs, paid for by the tax payer, will have been lost.
Councillor Martin Hill, Leader of Lincolnshire County Council, said: "This judgement makes it abundantly clear that the council acted in a legal and proper manner.
"In fact, the judge is pretty damning in her assessment of the campaigners' case, even going as far as to suggest one of their arguments was 'hopeless'.
"Unfortunately, this hasn't stopped their two ill-considered challenges resulting in around £350,000 of taxpayers' money being wasted.
"This is frankly outrageous, and we will certainly be consulting our lawyers regarding the recovery of our costs.
"It also raises rather serious questions about the rules surrounding legal aid and the way in which it can be used for what some might argue are political purposes."
Under its plans, the council will continue to provide 15 major libraries, along with online services and specialist support for those unable to reach their nearest library because of, for instance, disability, age or ill health.
These will be joined by around 30 community hubs, including library services, developed in partnership with local community groups.
Groups are receiving ongoing professional support and £5,000 per year towards their running costs, as well as access to a one-off grant of up to £15,000 for changes to buildings or equipment.
Councillor Nick Worth, Executive Member for Libraries, added: "Fourteen libraries have already opened their doors to the public, with some even offering substantially increased hours. A further 11 are set to open by the end of November, and there are plans for 10 more as well.
"So despite the uncertainty caused by all the legal chicanery, we still look set to end up with more libraries than we started with.
"That means Save Lincolnshire Libraries are now rather ironically campaigning for fewer libraries.
"Perhaps now they will finally have enough shame to admit they got it wrong and apologise to the people of Lincolnshire for this needless waste of money."
In addition, the authority is undertaking a competitive procurement to seek an external organisation to potentially deliver library services on its behalf, including the support for the community hubs.
It is likely to take until the end of 2015 before a final decision is reached on who will run the service.
Personal costs
Simon Draper from the Save Lincolnshire Libraries group has said on Facebook: "As you all know we failed in winning the case, as the judge ruled we were late in starting the process.
"However our solicitors, public interest lawyers and our barristers think we may have grounds to appeal. So that is what my day will be all about today.
"Also, along with the judgement, the council itself has decided to put a costs order against me personally.
"This means basically if I come into money, they may decide to activate it and I'll get a hefty bill.
"I do not know how much they are wanting yet, but as we have seen in the local press they've banded around figures of £50k – £60k+.
"I knew this could have been a risk if I took on this case, solicitors locally and PIL warned me before I even signed the forms which is one of the many reasons why we fund raised so hard during the first judicial review."
The Save Lincolnshire Libraries Group are expected to make a formal statement later.