July 28, 2015 12.19 pm
This story is over 77 months old
Lincolnshire library cuts challenge dismissed, and one Lincoln facility to close
Dismissed on all grounds: An appeal for a second judicial review into Lincolnshire County Council's decision to cut the number of libraries has been lost.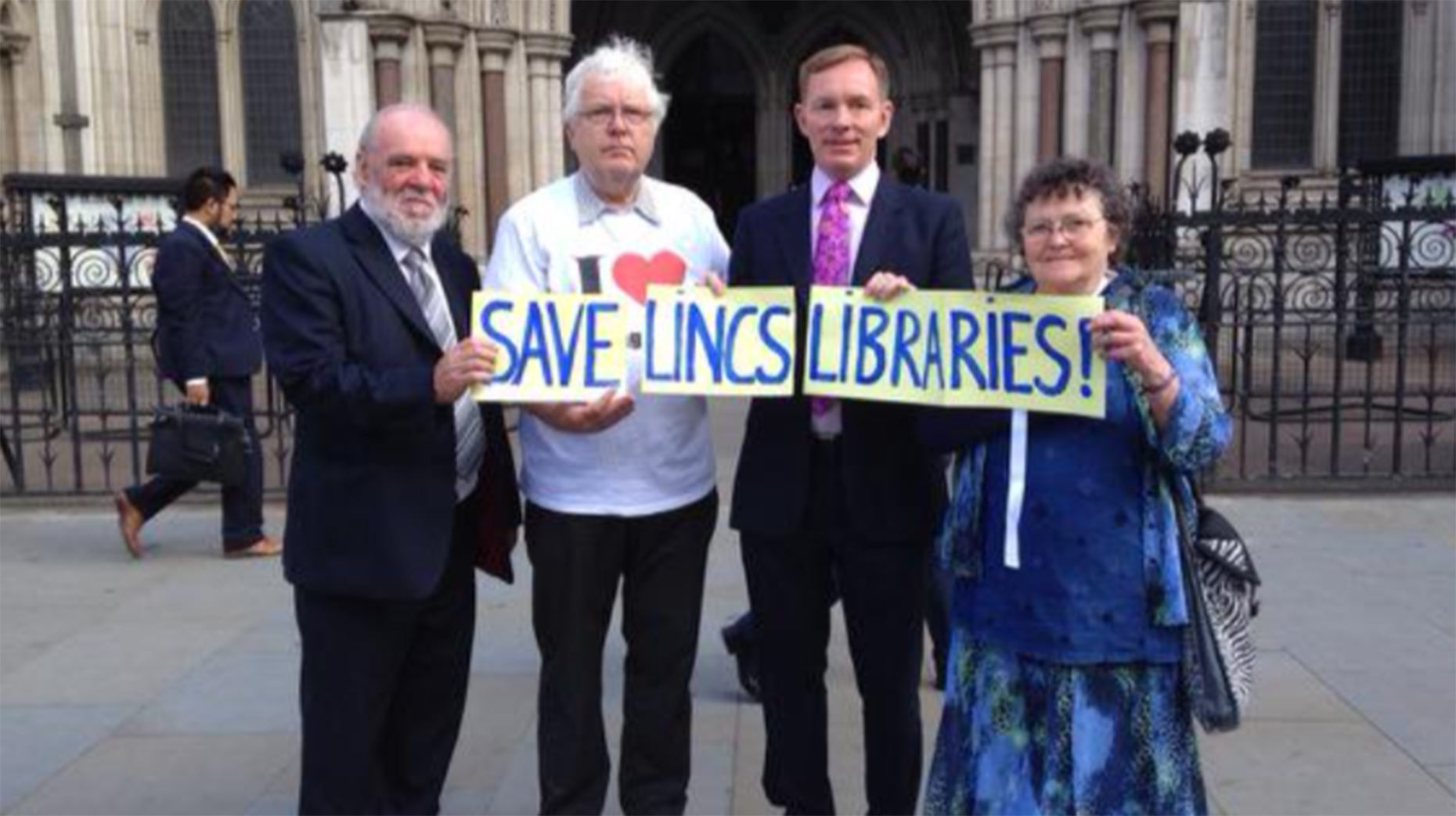 An appeal for a second judicial review into Lincolnshire County Council's decision to cut the number of libraries from 45 to 15 has been lost.
After a hearing which began on Tuesday, July 21, a High Court judge dismissed the legal challenge on all grounds.
On the day of the decision, Lincolnshire County Council is flagging the challenges as a 'waste of money' after over £350,000 was spent for the two High Court challenges.
The council also stated that delays caused by legal action have led to the likely closure of Boultham library in Lincoln after a bid was withdrawn by Lincolnshire Co-op.
As previously reported, the council resubmitted plans to see 30 libraries transformed into 'community hubs' after original proposals were quashed in High Court in 2013.
Campaigners against the cuts sought a second judicial review after the new plans were approved in February, which included the option to put the restructured service out to tender.
The decision, which was made on Tuesday, July 28, was met with disappointment from Save Lincolnshire Libraries campaigners.
Spokesperson from the group Julie Harrison said: "I am so sorry and disappointed for all the people in Lincolnshire who will not be able to access the libraries service that they know and depend on.
"Having sat through the hearing I am very surprised at the decision. Personally, I feel very strongly for the children who will not be able to access library facilities growing up.
"I sincerely hope that the demands will be met by the community hubs, and poorest and most rural areas of Lincolnshire will not suffer."
"£350,000 wasted"
Councillor Nick Worth, Executive Member for Libraries, said: "We're delighted with the judge's decision.
"However, it's disappointing that at least £350,000 has had to be wasted defending plans that are clearly best for taxpayers, best for library users and best for local communities.
"The delays caused by the legal action have also led to Lincolnshire Co-op withdrawing its bid for Boultham Library, meaning this site is now likely to close.
"Hopefully, the campaigners will now see their actions are only having a negative effect on services, and they are doing anything but save Lincolnshire libraries.
"Now we have cleared this hurdle, we can concentrate on putting the new-look service in place – something that will ensure the future of local libraries.
"We're working closely with local groups to get the new community hubs up-and-running, and have a few that are ready to go-live in the next few weeks,
"The rest will then follow over the summer months in a phased approach. Everything should be in place by the end of September.
"I'm sure these new facilities will be of real benefit to their local community."
The authority is currently undertaking a competitive procurement to seek an external organisation to potentially deliver library services on its behalf, including the support for the community hubs.
This follows an approach by Greenwich Leisure Limited, a not-for-profit organisation interested in running local libraries.
It is likely to take until the end of 2015 before a final decision is reached on who will run the service.
Councillor Martin Hill, Conservative Leader of Lincolnshire County Council, also issued a statement after the decision. He said: "I am very pleased to hear the good news that our decision to modernise the library service, encourage volunteering and save money has been vindicated.
"The unnecessary and politically-inspired legal challenge has been dismissed on all grounds.
"What is disappointing is that over £350k of taxpayers' money has been wasted, voluntary groups frustrated and at least one library lost as a result of this action.
"We have also been forced to put the service out to tender.
"Our opponents have done their best to convince people that we are trying to close libraries. In fact, we are hoping to increase the number.
"I would like to thank all the volunteers and staff for their patience and commitment through a difficult time."
The Lincolnite revealed recently the first Lincolnshire libraries set to make the transition into community hubs, with Ermine and Birchwood libraries the first in Lincoln to close and reopen.