November 19, 2015 1.14 pm
This story is over 73 months old
Housebuilders reveal plans for 137 homes in Lincoln village after initial refusal
Second application: Revised plans for a development in a village south of Lincoln have been submitted after a recent application on the same plot of land was rejected.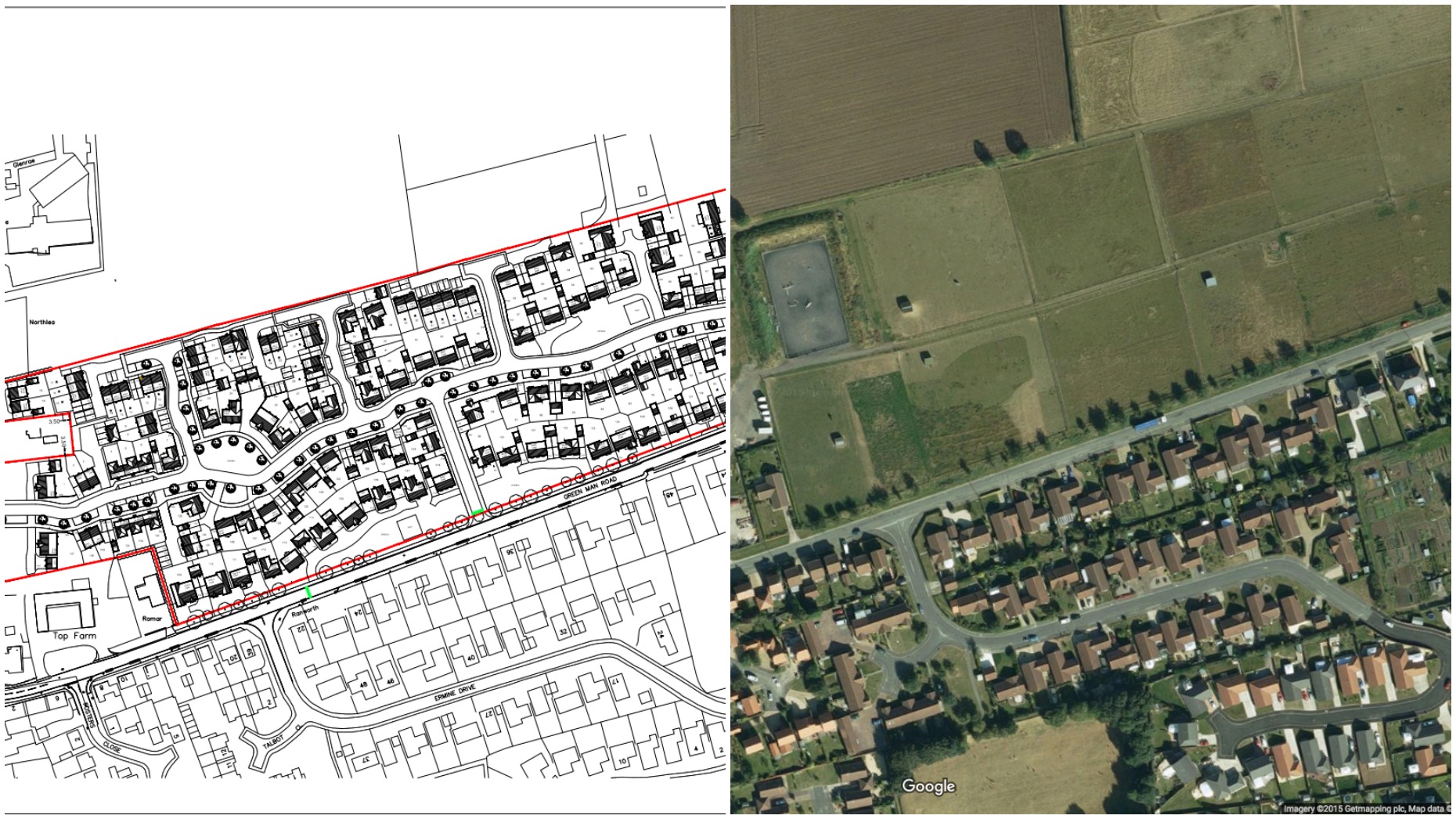 Two determined housebuilders have submitted revised plans for a development in a village south of Lincoln, less than a month after their application on the same plot of land was rejected.
As previously reported, a proposal from Lindum Group Ltd and Linden Ltd for 160 new homes in Navenby was comprehensively refused by councillors on North Kesteven District Council's planning committee in November, after it had received more than 260 objections from passionate villagers.
The planned development on greenfield land at Top Farm, off Green Man Road, has been scaled down to 137 homes, with the density of the estate reduced, and areas of open space increased.
Access to the development would be from Grantham Road, with a second road now proposed via Green Man Road itself.
The applicants have said that more variety of affordable housing would be created, although the number and percentage of these has been reduced to accommodate concerns that the layout was too dense and suburban for Navenby.
Contributions to primary school, local health and public transport provision would be made by the applicants.
The decision to refuse the previous application for 160 homes is also being appealed by the developers.
A statement prepared by DLP Planning Ltd, on behalf of the developers, said: "The applicant does not agree with the council's considerations which were contrary to the professional advice of officers.
"However, the current application scheme presents a revised layout with further amendments to density and design that respond to members' comments and generic comments by officers about the site, taking into account its opportunities and constraints and the site's wider setting.
"Members considered that a development proposing 160 dwellings was too large for the village of Navenby. The reduction to 137 units responds to these comments and reduces the density of the development.
"The amendments that have been made ensure the development is reflective of the context of the site and surrounding area and wholly sympathetic to the adjacent conservation area and the application should now be approved without delay."
Despite this, some residents are once again making their objections to the development known to the council.
One Navenby resident said: "Navenby has already had more than enough developments recently and other large enough ones which have been accepted.
"All these developments are going to destroy this village from what it currently is and turn it into something as big as a town. We do not want to live in a town."
Another added: "I purchased my house on Fosters Close because it is not situated in the middle of a built up area. If this development goes ahead as planned, this will no longer be the case and my enjoyment of life in this rural location will be detrimentally affected.
"Simply re-submitting the planning proposal in the future with a further reduction in the number of proposed dwellings will be met with a further objection."