November 2, 2015 1.19 pm
This story is over 73 months old
New designs revealed for second floating Brayford restaurant
Brayford restaurant: New designs for a second restaurant overlooking Brayford Pool have been revealed by the architects behind the project.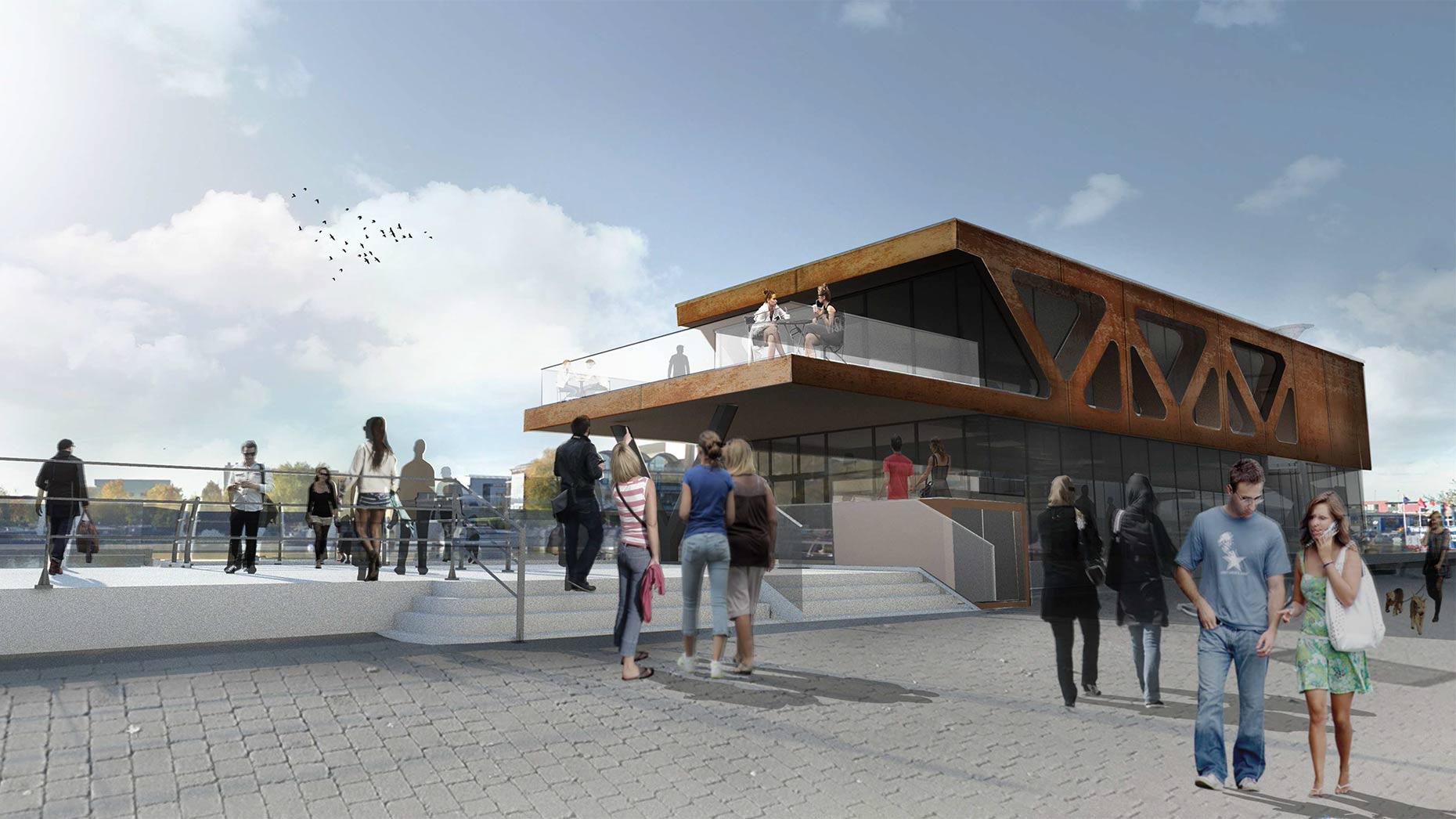 New updated designs for a second 'floating' restaurant overlooking Brayford Pool have been revealed by the architects behind the project.
Lincoln-based Stem Architects have set out the new plans, on behalf of applicants Investors in Lincoln, for the two-storey restaurant opposite Chimichanga.
The restaurant would replace a viewing platform which has been closed since late last year due to safety concerns.
Part of the building would be on stilts and the restaurant would be similar in appearance to the Wagamama restaurant which opened in 2012.
Discussions of the new designs have been ongoing with City of Lincoln Council's planning department for some time, but no date has been set for the proposals to go before the committee.
If planning permission is granted, Investors in Lincoln hope the project would be completed within a year.
The building would be leased out to a well-known restaurant chain, which has yet to be decided.
Investors in Lincoln added that around 30 jobs would be created as part of the development, both in the construction phase and following completion of the building.
As previously reported, the project is worth a value of around £1 million, with rents providing a secure income for the Brayford Trust to restore the pool.
Despite this, objections have been raised before by residents who felt the development would encroach on the area.
A small protest against the proposals was also organised on October 31, which saw a flotilla of boats on the Brayford.
David Rossington, Chief Executive of Investors in Lincoln, the regeneration group which works with the Brayford Trust, said: "The project is for the public good to help protect the Brayford for future generations.
"I believe that the proposed development should be welcomed and supported; it is quite clearly the right development in the right place at the right time.
"I must stress that there would be no private gain from this development, should it go ahead.
"There are no plans for more buildings on Brayford Wharf North, and as the city council owns the freehold none could be built without their permission in any event."