December 3, 2015 11.39 am
This story is over 72 months old
Chronic illness – the pain is deeper than you think
A message to sufferers: Kate Taylor reflects on life with chronic illness and what sufferers of invisible conditions go through on a daily basis.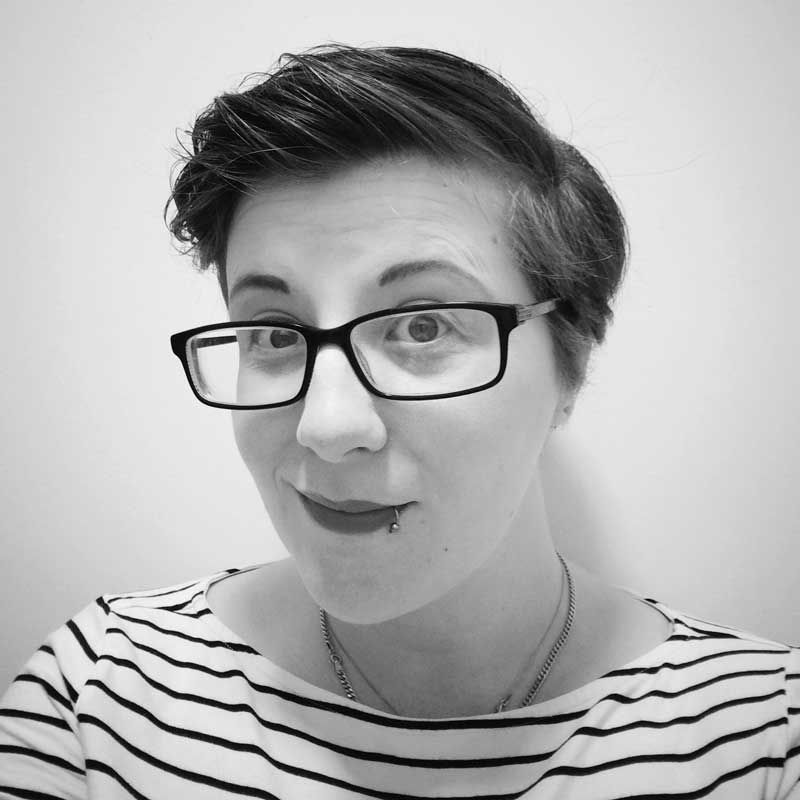 My body is a temple. A temple that has been repeatedly bombed during a variety of civil wars. My body, and nowadays my mind, feels like a ruin.
I have suffered with chronic migraines for nearly 20 years, not to mention a host of other health issues that, from the outside, when listed, makes me sound like I have Münchhausen's.
Over the past year, life has become one debilitating day after another. I have given up all research work because I can't stay awake long enough to concentrate; today is a rare 'good day' in terms of health, or at least my ability to stay conscious.
There's a lot of anger, and depression. Not to mention the frustration of trying so hard to keep calm and carry on that you want to tell yourself to shut up and put up.
When I don't ache everywhere, or develop a speech impediment because of a migraine aura, fall asleep in the middle of dinner, pass out whilst cooking dinner, or forget why I'm in the kitchen in the first place, or spend the morning with my head in a bowl… I'm trying to live.
I'm trying to fulfil my social roles; mother, daughter, partner, friend. My loved ones are just that, loving. With a never ending supply of patience I wish I could have with myself.
Woe is me. No, woe is everyone suffering with an invisible illness, and all those that support them. It seems a simple thing to say, if such things can be summarized, but Christ it's hard.
Seeing the refugee families fleeing their war torn homes, children starving and people suffering untold hardships… it doesn't make me realise how lucky I am. It makes me wish I could do more to make a difference, and reminds me of a Ricky Gervais joke.
'Sooky, go to the well, we need water and I cannot walk', 'Father, I cannot, I have M.E.' I never know whether to laugh or cry at that joke. At first glance you think, 'well he has a point', then you remember that if Sooky had M.E in the third world she'd probably be starving, laid in a hut somewhere not having a bloody clue what's going on.
Of course I am lucky to be born in the Western world, we all are. Unfortunately suffering is suffering, perhaps there should be a sliding scale but as far as I'm aware, there isn't.
Today is rent day, I have become such a liability I can no longer work, my savings are gone, I do not have enough. I'm still waiting for housing benefit to come through, which I am ashamed of. I am ashamed I cannot provide for my children myself.
I am heartbroken that my wonderful loved ones have helped me financially to the point they should really stop answering my calls. If I don't come up with the money by midnight, I will be served with an eviction notice.
I am angry. I am angry that in a few days said benefits will have come through and I will have enough money to pay my rent from then on, but it will be too late. I am scared. I am embarrassed.
I am acutely aware people who know me will read this article and be shocked. I'm also aware that some will believe writing such home truths are not appropriate; but neither is a life led like this.
For so, so many people across the UK, this is everyday life. One struggle after another, and we are told to try something new. Whether it be acupuncture, taking regular naps, being more thankful or praying to your God, there's always a miracle cure to solve it. But the illness bleeds out into everything else. Our ability to keep a roof over our head, to pay the bills. Maintaining relationships with our friends and family and hoping they don't get fed up of us being so… broken.
Throughout it all, you wake up each morning hoping things will be different. But they aren't. It doesn't stop us being thankful, or appreciative. It does however make us realistic, and yes, sometimes pessimistic.
My children and partner's daughter are unendingly patient with me, and I think that's the hardest thing of all. Weekends. From Friday evening when the world is our oyster, and even the ability to sit down in front of the telly and watch a film isn't possible as it's too much. I should be running around playing games and being silly, but they seem to silently understand. Better than most adults it seems.
For all of you that are suffering from chronic illness (mental or physical) or caring for someone that is, in the words of Curtis Mayfield, 'keep on, keeping on.' I cannot tell you we will get better, but it does get better.
I know the sun will shine again and I will smile again. As a wise man named Peter Green once told one of my dearest friends, everyday I wake up is a bonus. It doesn't feel like that when the pain sets in, but we must live for the moments in between.