December 16, 2015 2.07 pm
This story is over 95 months old
Daniel Fairburn: A golden egg
Eggtravagant reinvention: When Daniel Fairburn took over the family business he had to make some drastic changes to make sure that the business stayed a success.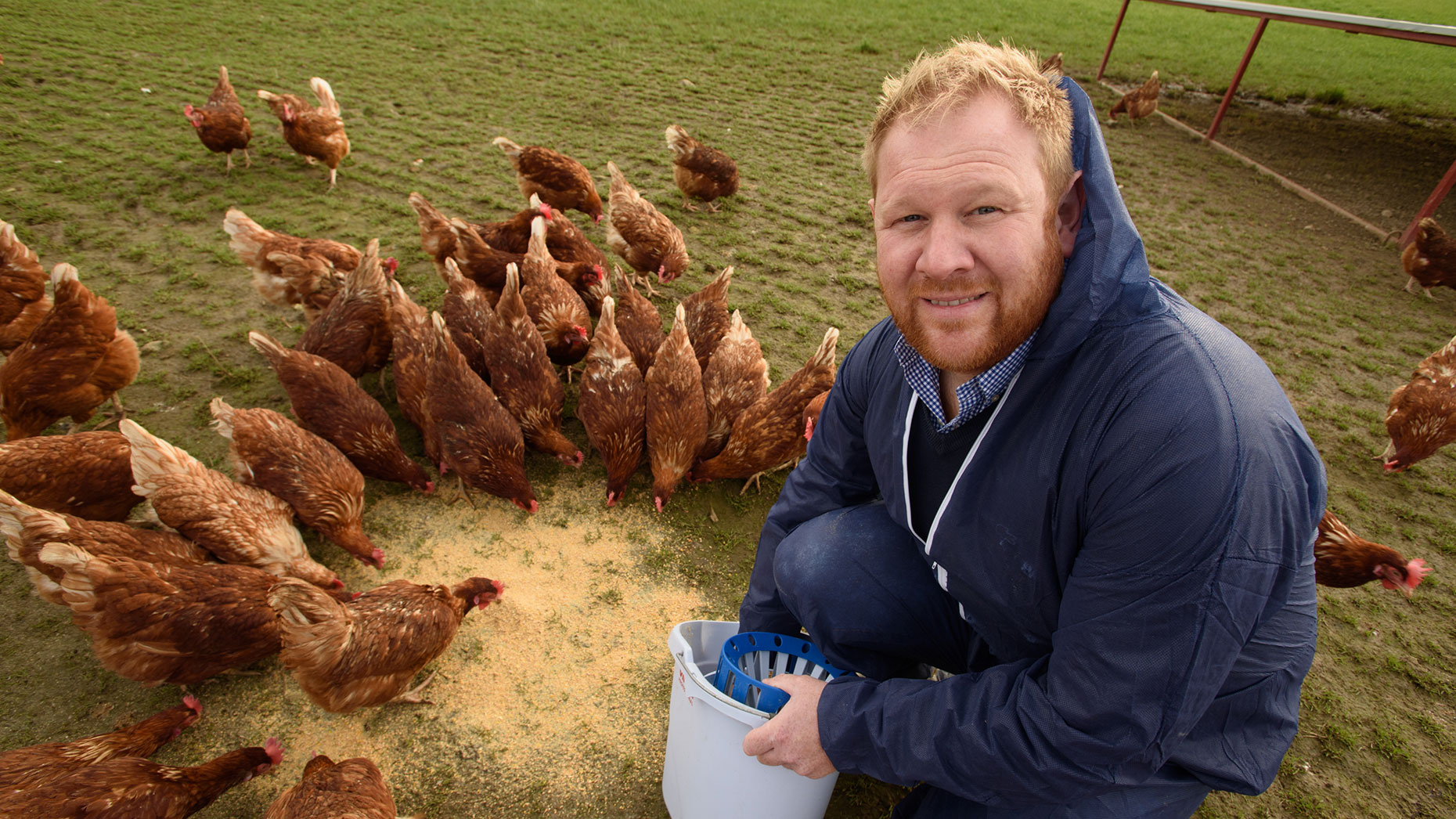 With the love and support of his wife Sarah Louise, Daniel Fairburn, Managing Director of one of the UK's largest egg producers LJ Fairburn & Son, had to act fast to reinvent the business before the company got into serious financial trouble. Due to a change in the law on caged chickens, the third generation family firm made huge investments, financed through bank loans. But shortly after, the cost of eggs went down and the price of chicken feed went up and there wasn't enough money coming in to pay off the loans.
Now, the company has expanded to have over two million chickens and is expecting a £60 million turnover at the end of the year, whilst Daniel and Sarah Louise look forward to a fourth child which is due any moment now.
Always destined for the Alford-based family business, Daniel had been going down to his grandfather's chicken farm since the age of three. "I was born into it basically," he said. "My grandfather started the business and my father took it on after. I came into the business working as a boy all the way through to now. I was given options to do other things in life, but I have always had a passion for what I am doing."
---
This feature interview was first published in issue 59 of the Lincolnshire Business weekly magazine, now available to read at www.lincsbusiness.co. Subscribe to the email newsletter to receive the latest edition in your inbox this Friday.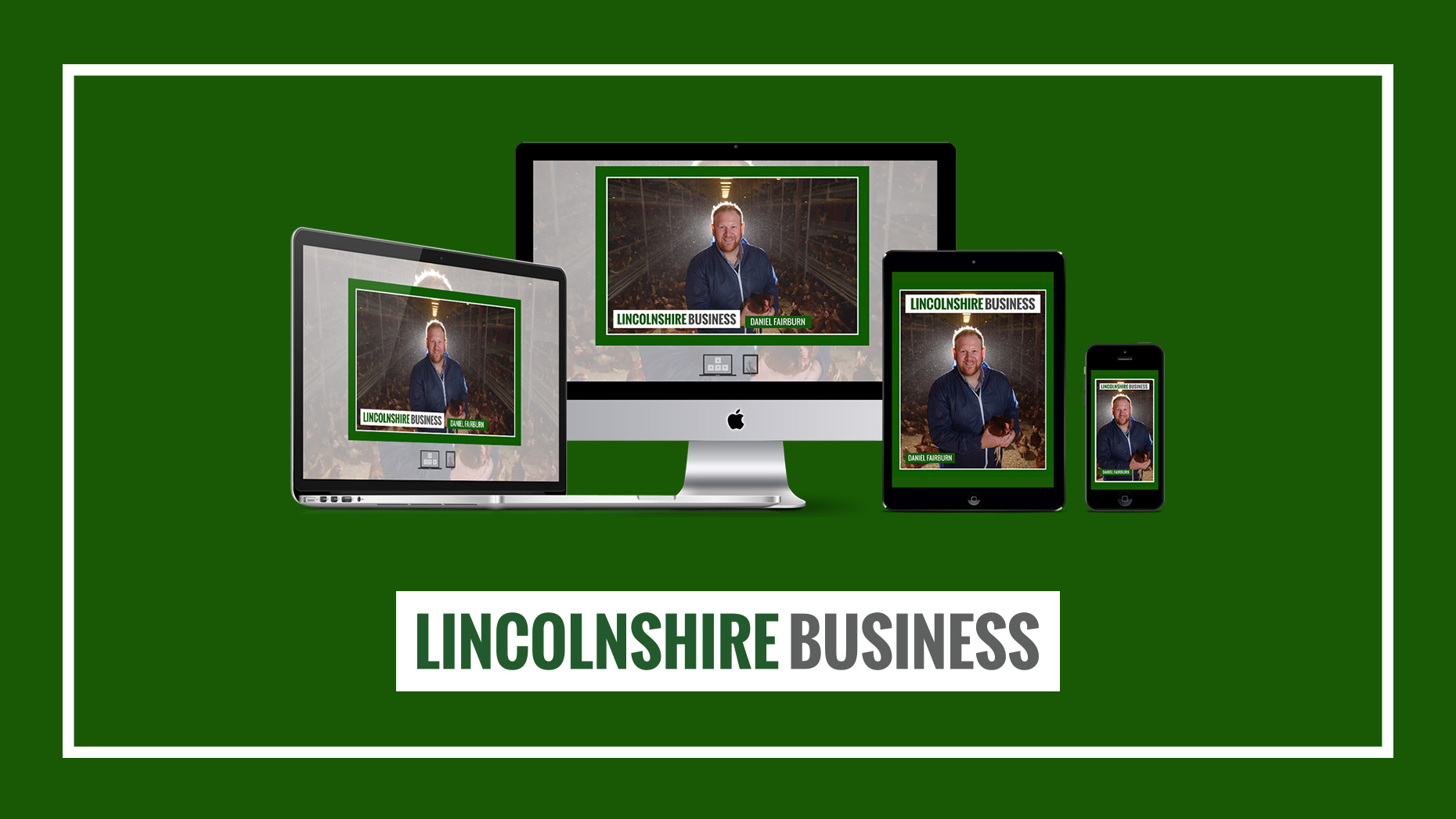 ---
Daniel was proud to take on the history of his family. "It all started in 1951, when my grandfather, who just recently passed away at 89 years old, worked as a labourer on the farm that we are in today. He saved up enough money to buy 150 chickens. He worked seven days a week on this farm and looked after his own chickens before he went to work and after he came home from work. We have a saying of 'feed the chickens before you feed yourself.'"
Daniel's grandfather had put everything back into the business to help it grow and expand and that is something he has continued into the third generation. The company is now in its fourth year of continuous growth, moving from a turnover of £12 million in 2011 to a prediction of £60 million by the end of the year. Some £19 million has been invested over the last few years to keep the business growing in a very competitive market.
Demand is also on the rise with a 12% increase from last year. LJ Fairburn and Son is now selling between 13 and 14 million eggs a week and staff numbers have grown to around 200 from only 65 in 2011.
But it has been a long, bumpy road to get to where it is now.
Running the show
With his father taking a back seat, but still owning the company with 50% of the shares, his mother as Chairman and his two sisters with 10% of the shares each, Daniel took up the position of Managing Director with a 23% share in the business.
When his father became ill, and although still heavily involved in the business today, Daniel moved up the pecking order. The company did everything up to putting the eggs in the box, which were then distributed and sold through a third party. But when the law changed, the businesses needed a big overhaul.
"The business went through a massive transformation in 2011/12," said Daniel. "The conventional cage ban came into effect and we invested heavily into the new enriched chicken colonies in multi-tiered sheds. Where as the existing battery cages were a small confined space, now it's like an avery. It's got perches in it and nest boxes. The room is more than double per bird.
"At that point we borrowed a lot of money for the new systems. We found that very challenging because egg prices actually dropped and the feed price went up.
"This put us into an uncomfortable situation with the bank. They came back and gave us two options. We either had to stay with the third party and try and maximise what we earned from them, or we looked to market our own eggs. We took plan B."
The move to market their own brand was drastic but required. Daniel enlisted his wife Sarah Louise to come in a few days a week to help organise the office in preparation. As a business in the digital age, they had very little in place to build up a presence in the market on their own.
The couple became used to the idea of sleepless nights while they tried to enact the change and get back on track. It was a mission in itself, never mind trying to raise three children to be the next generation of LJ Fairburn and Sons at the same time.
"We had nothing," said Sarah Louise. "We had one phone line coming into the office. We didn't have a proper email address, didn't have a website, none of us had a business card. It was just family in here running it. We had no other staff in the office. Everything was run on a shoestring because the money that we were taking in wasn't enough to pay all our staff and for all the eggs that we were selling."
Sarah Louise very quickly became a key part in the running of the business and assumed the full time role of Brand Director to help set up the new brand. The couple teamed up to make the company a success, putting into place their own distribution lorries for eggs and even setting up the company with its own feed mill so that they can cater to each client's individual needs.
The change over to becoming their own distributor and finding new clients to supply was a big challenge. Daniel said: "We had, at one point, over 200 pallets of eggs on the floor with no home to go to. On a pallet there are 8,640 – it was horrible."
---
The full cover interview with Daniel Fairburn is available to read in full here. For the latest dispatch of business news from across Lincolnshire delivered in your inbox every Friday, subscribe to the Lincolnshire Business magazine.