Lincolnshire firefighters help flood-hit communities as Storm Frank looms
Flooding nightmare: As people in the north of England are hit by another bout of flooding, crews from Lincolnshire Fire and Rescue have been deployed to rescue missions in York.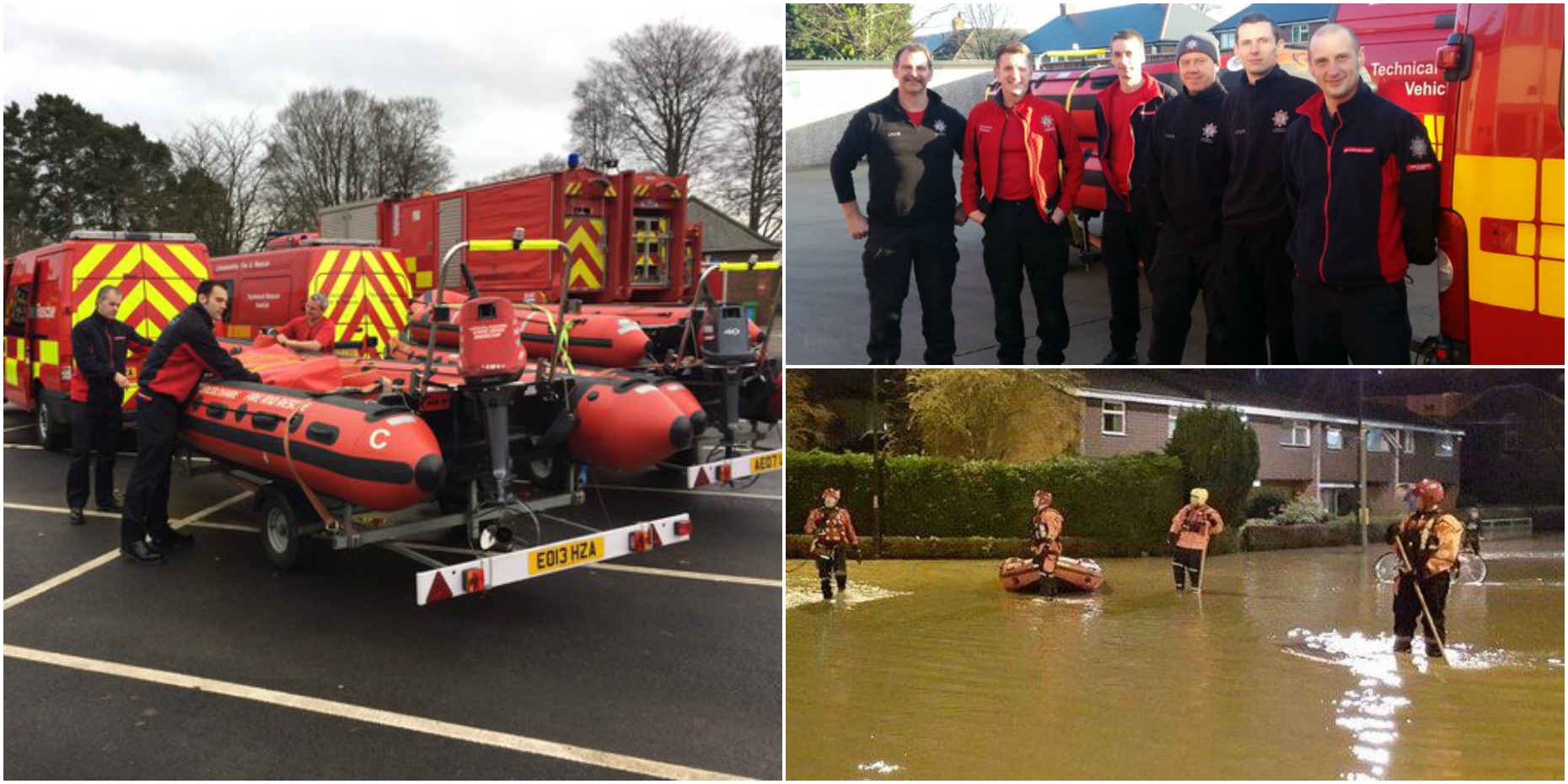 As people in the north of England are hit by another bout of flooding, crews from Lincolnshire Fire and Rescue have been deployed to play their part in rescue missions in York.
Some Lincolnshire crews have been working with teams from across the UK since the beginning of December, with teams previously helping with floods in Cumbria.
Now, three crews of six firefighters, from Spalding, Sleaford and Gainsborough are pulling together to strengthen crumbling defences and rescue residents in York.
A month's worth of rain and hurricane force winds are expected to batter Britain on December 30.
Many locals have already been forced to leave their homes due to persistent floods over the Christmas period, their despair and anger heightened by the surge of looters targeting evacuated properties in the area.
Tim Joyce, Lincolnshire Fire and Rescue Group Manager based at the Lincoln Headquarters, said: "The three separate boat crews have been send overnight to a holding area in York.
"In emergencies of this scale a national coordination centre requests assistance from all fire services in the country. We got the request at 7.30pm on December 29.
"The teams are being briefed this morning in the operations room where risks are being assessed and will be deployed to the areas most in need of aid.
"They could be sent on rescue missions, defence strengthening operations or anywhere else depending on the need. They will be self-sufficient for four days.
"For us in Lincolnshire the work to provide assistance is a balancing act between the needs of other areas and our own provisions should we need to make a similar request."
The floods have sparked major criticisms of the government's defence plans with the prime minister having to defend against suggestions of a "north-south divide" in investment.
Tim added: "In our own area of government I feel we're in a very fortunate position to have a team locally. We are in a strong position to deal with any risks that come Lincolnshire's way."
Two of Lincolnshire Fire and Rescue crews have also been sent over to to provide assistance after the Tadcaster Bridge collapsed in North Yorkshire.
Meanwhile, people from Lincoln and across the county have banded together to aid those affected by the floods.
The Lincolnshire Helping with Floods Facebook page are collecting goods in Lincoln, surrounding villages, Sleaford, Grantham, Grimsby and delivering to those affected.