Parking blunder sees motorists fined for early enforcement of Lincoln Christmas Market restrictions
Wrongly fined: A blunder over Lincoln Christmas Market road closures has led to motorists being handed parking tickets.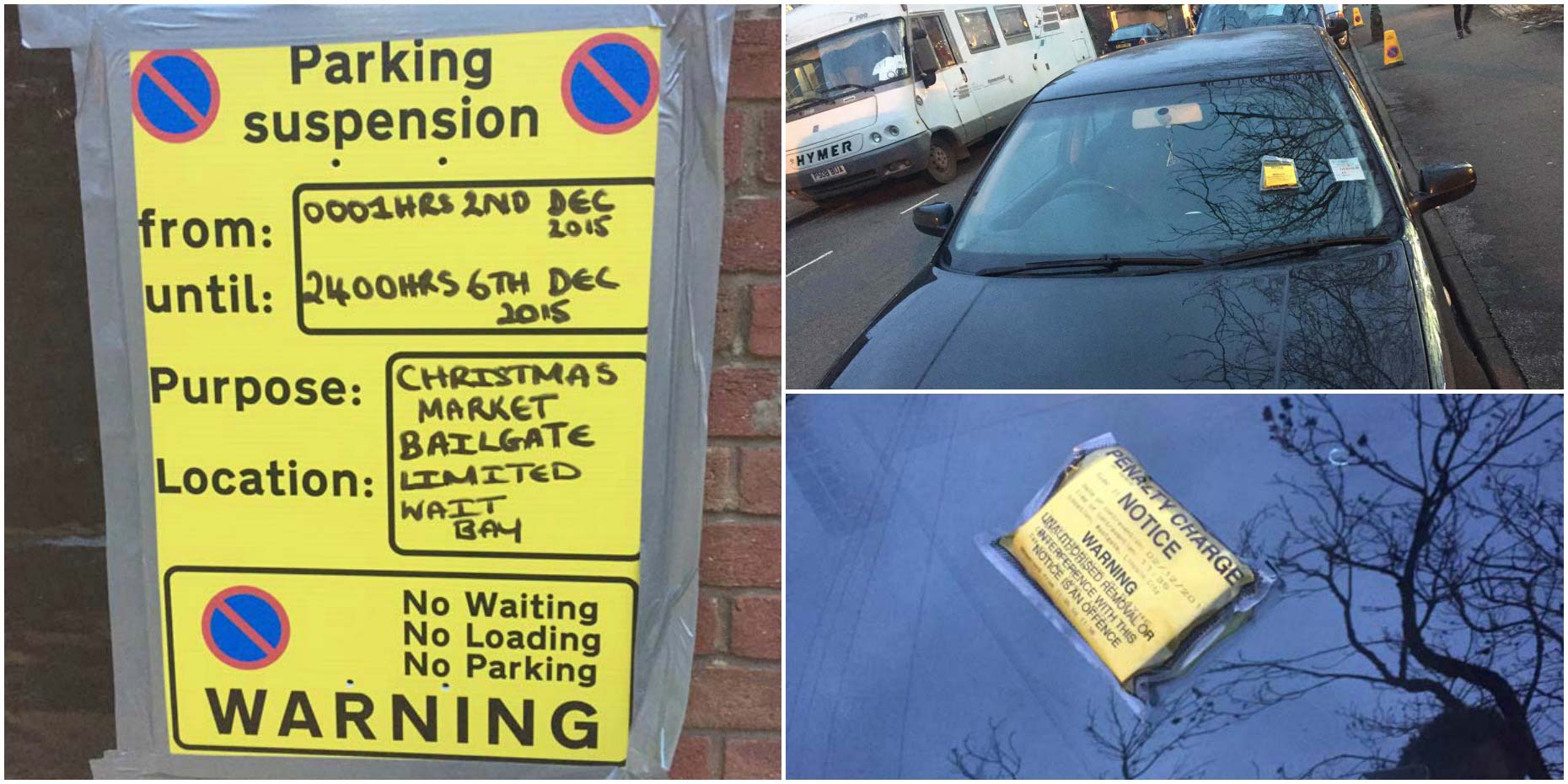 A blunder over Lincoln Christmas Market road closures has led to dozens of motorists being handed parking tickets a whole 24 hours before restrictions were meant to be enforced.
Businesses and residents of the area surrounding the annual market had been warned by the City of Lincoln Council that parking restrictions and road closures would be enforced from 00.01 on opening day Thursday, December 3.
However, shoppers, businesses and stallholders were met with hand-written signs, taped up by Lincolnshire County Council's highways team, on December 2 stating parking had been suspended.
Enforcement officers then began to ticket all those who had left vehicles along streets in the Cathedral Quarter.
The City of Lincoln Council has said that an error had been made, with Lincolnshire County Council's highways department putting restrictions in place a day earlier than agreed.
Lincolnshire County Council claims their plan was always to enforce restrictions on December 2.
It is unclear at this stage whether those already ticketed will have fines waived, however the city council say it will be 'discussing what happened' with the county council to see if there is anything they can do to help.
City Council blames County Council
Kate Ellis, Assistant Director for Planning and Regeneration at the City of Lincoln Council, said: "As highways are managed by Lincolnshire County Council, we apply to them to put restrictions in place.
"We asked for the traffic orders to be enforced from tomorrow (Thursday) until Sunday and our understanding was that this had been agreed.
"Unfortunately there appears to have been some confusion and restrictions have been put in place a day earlier than agreed.
"We will be discussing what has happened with them to see if there is anything we can do to help those who received tickets and to ensure this does not happen again.
"We have visited the businesses affected to apologise, explain the situation and provide them with an access pass that will prevent them being penalised."
County Council blames City Council
Jeanne Gibson, area Highways Manager at Lincolnshire County Council, said: "Every year we introduce parking restrictions for the Lincoln Christmas Market on the day before the event for the benefit of market traders.
"As planned these have been put in place today (Wednesday 2 December) to allow sections of the market to be setup.
"We are now aware that the city council informed residents these restrictions would be in place from Thursday 3 December, but that was never the plan.
"We wouldn't be able to clear cars from these roads on the day the Christmas Market actually opens, or have enough time to put out the necessary signage or traffic cones.
"Once these restrictions are in place our parking wardens do enforce them. However if anyone has received a penalty charge notice that they believe was incorrectly issued, this can be appealed and will be considered on its own merits."
Business owners have taken to social media to complain about the impact the unannounced parking restriction had on them.
@lincolncouncil & where are the local business' meant to unload this evening after hours when we try to get ready for the market? Ridiculous

— Josie Rossington (@follielincoln) December 2, 2015
@lincolncouncil RIDICULOUS!! Cannot park to pick up our children from school because of the Christmas Market which hasn't even started!!

— Lady Roland Browning (@LadyRolandBrown) December 2, 2015
UPDATE: Lincolnshire County Council have confirmed that the parking tickets will be cancelled for those affected. See their response here.