January 27, 2016 2.15 pm
This story is over 94 months old
Campaign launched against "devastating" cuts to Lincolnshire bus services
Save Our Buses: A campaign group is fiercely defending bus services in Lincolnshire after proposed cuts of up to £2 million put around 160 county services at risk.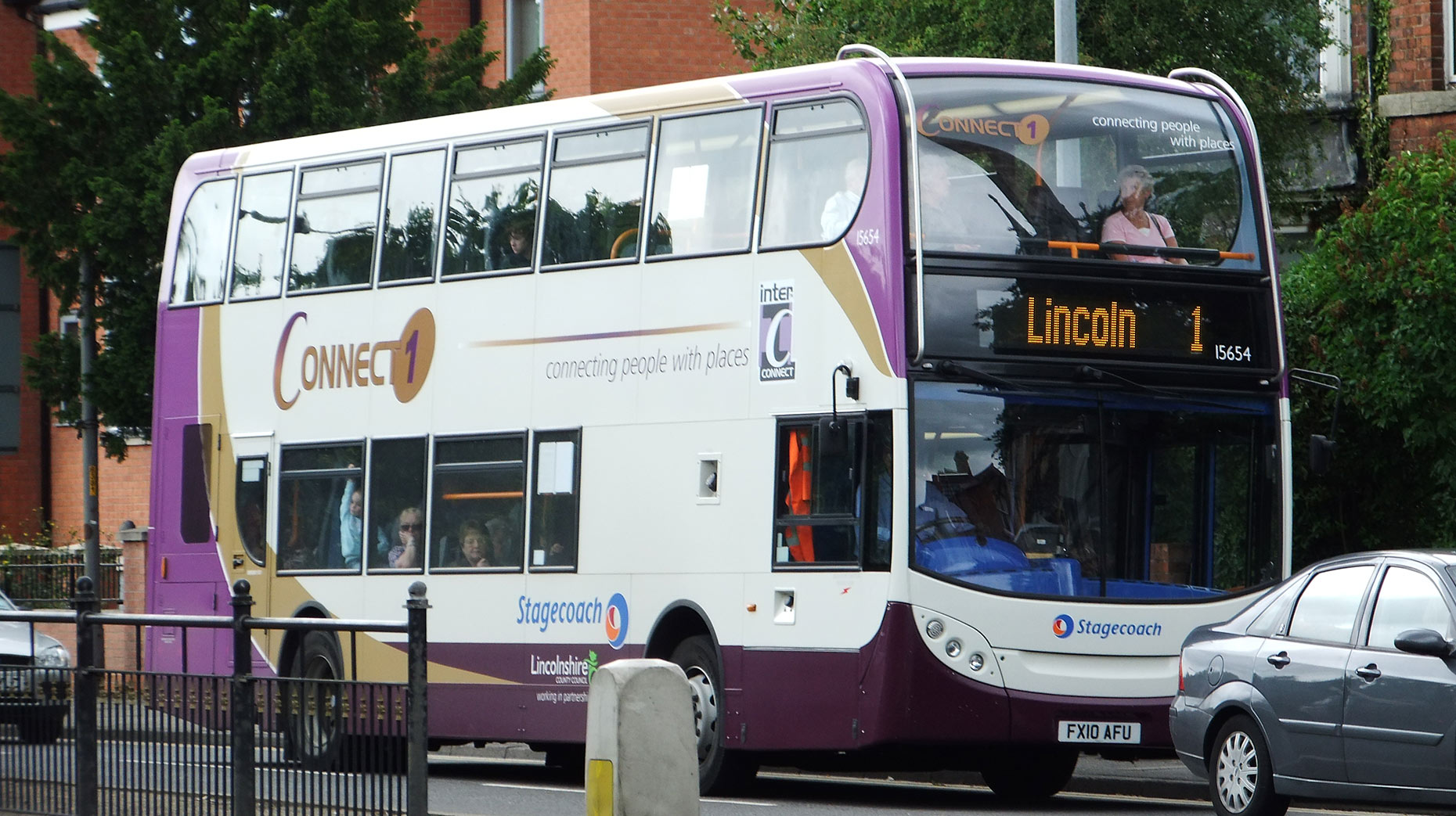 A campaign group is fiercely defending bus services in Lincolnshire after proposed cuts of up to £2 million put around 160 county services at risk.
Just under 2,400 people have signed an online petition fighting for funding for local bus services to be maintained and a campaign dubbed 'Save Our Buses' has joined the battle.
As previously reported, Lincolnshire County Council's government grants have been slashed by £27.58 million (28%) – a much more drastic reduction than predicted.
As such, a number of cuts across the board have been proposed in the council's budget proposals for 2015/16.
Areas to be squeezed include fire stations, roads maintenance and street lighting, and some 168 county bus routes are in line for the axe, with residents taking part in a consultation to air their view on priorities.
Suggested cuts to Lincolnshire's local bus services could affect around 160 services, a loss of 1.8 million bus journeys annually, and affect journeys in and out of Lincoln as well as tens of dozens of rural communities.
Save Our Buses
An online petition, started by David Rimmington from Burton Road in Lincoln, has been established with the title 'Stop Lincolnshire County Council Cutting Funding for Local Bus Services'.
As the petition neared its 3,000 signature target, he said:
"Being disabled means I have to rely on local buses. Without them, getting to hospital for treatment, or just getting out would be so much harder.
"I would like Lincolnshire County Council to rethink these cuts, as they will have a massive impact of people travelling around the county, to work, to school, to their families and friends.
"It will force those who are elderly, disabled to feel more isolated. I would like the MPs and Lincolnshire County Council to Lobby the Secretary of State for Transport to give extra funding, to ensure these vital services are not cut, as once they are gone, it'll be very hard to bring them back."
The Lincolnshire Labour Party is appealing to residents to join the 'Save Our Buses' campaign ahead of budget decisions at a county council meeting on Friday, February 19.
Councillor Robin Renshaw, Labour's Shadow Executive councillor for Transport said:
"Slashing support to vital bus routes would have a devastating effect on both rural, town and city communities right across Lincolnshire."
Councillor Rob Parker, Labour's Shadow Executive councillor for Finance and the Economy, added: "Many people rely on buses to get to work, to shops, to hospitals. National research by the Campaign for Better Transport shows that for every £1 invested in public transport puts £3 into the local economy."
Conservative Leader of Lincolnshire County Council Martin Hill said previously: "Because our budget is a lot worse than we thought, we are using our reserves and savings to see us through this year.
"We've always tried to protect the services that the public value most. We have a duty to provide services to adults and children who have need of social care so that will continue.
"Other areas that we have always regarded as important like gritting the roads, bus services, street lights;  it's all stuff we didn't want to go into politics to preside over."