My predictions and hopes for a rewarding 2016
Making the most of the year: David Harding-Price is looking ahead to some of the highlights we can expect for 2016, with a few predictions for good measure.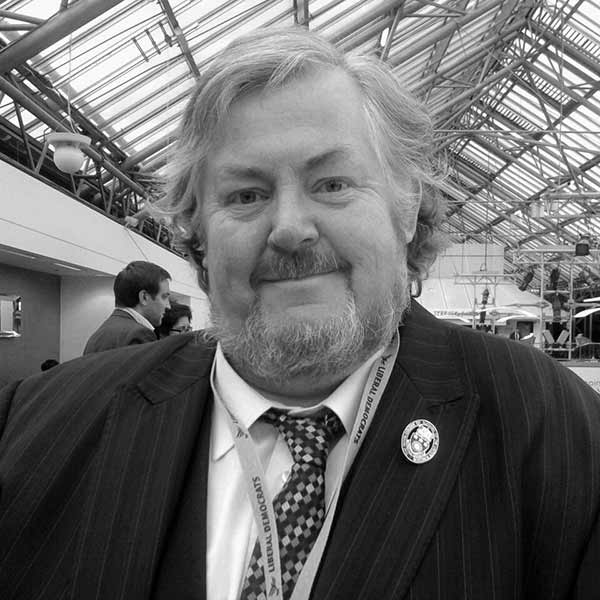 2016 is just beginning. For many 2015 was another year of hard slog with little reward, be that for the people of Cumbria under water again or the nurse working on the ward over their allotted hours because of the staff shortages. So what can we hope for in 2016? Readers indulge me for a few minutes as I come up with some suggestions for the months ahead.
January – The year is starting in much the same way 2015 ended. A&E staff will remain under pressure and beds will be in short supply in hospitals. How can we help? Small simple things can make a difference. If you have an elderly neighbour make sure that they have the basics, milk, bread, tea, cereal and that they have access to blankets if they are struggling with heating. Four thin layers are better than two thick ones.
February – By now snow will have surely arrived and the nation will have come to a grinding halt. But with a little careful planning you can avoid ending up in hospital. Make sure your paths are clear of obstacles and when, if it does snow, you are ready to move the snow off the paths.
March – The month of the budget. We can but hope that the Chancellor sets out spending plans that will provide for all. We have seen those at the top getting pay rises year after year, it is now time the workers were looked after. If the private sector can find the money to keep their staff there is no reason why the public sector cannot do the same.
April – We can but hope that the environment agency has been given the funding to dredge those rivers and streams that need it and is getting on with the task. More importantly we can hope the politicians thought through how to stop the flooding in the areas where there is housing and business. For example by paying farmers up stream to store the water so it can be released slowly.
May – Elections: Will we get a council that recognises the need of all the local community or just a section that think will support them? Housing needs to be built on brown sites and not green fields and flood plains, services for the vulnerable require to be in place and the potholes filled. The eastern bypass needs to be started with a road access along Hawthorn Road. By now I guess we all will be paying more in council tax to cover the cost of them.
June  – There's the flesh-flashing World Naked Bike Ride, where nudity is positively encouraged, followed by Wimbledon, where nudity is definitely frowned upon. But June is the start of the season where the use of sun screen is becoming more essential. Whilst many of us like to tan, we need to make sure that we look after our skin.
July – We'll see sporting events including British Open (Golf) and Tour de France (Cycling) and this will lead, as many well publicised sporting events do, to people taking up sport. From walking to running, cycling to swimming, all exercise is good for you. Personally, I enjoy swimming and will hopefully get a chance to dip my toe in the sea.
August – 'Olympics', 'Rio' and 'hope' will be the three words of this month. After years of hard training, millions of eyes and ears will be straining to see the flag raised and hear the national anthem as more of our sporting stars collect Gold in Rio. Success here will lead to more people continuing with their chosen sport.
I risk one prediction for the year and that is 30 Gold Medals for Great Britain, with an overall tally of 70.
September – We see students return to education be that at school or in university. For many it will be the start of something new and for others a continuation of what they have already started. We can all only hope that the government has seen fit not to get rid of nursing bursaries. At the same time has increased the number of places available. If we doubled the size of the intake at the university here in Lincoln within four years our nursing shortage would be almost a thing of the past.
October – Autumn will be returning and a chance for some long walks among the falling leaves, followed by a warm meal in front of the fire. We can start to think about snuggling down for winter. Put aside a few extra tins of soup, start checking on the elderly nearby and check your boiler is working.
November – I know we celebrate the attempt by a group of men to blow up the Houses of Parliament but could we try not to destroy the tranquillity of autumn evenings with fireworks night after night after from the middle of October? Equally we need to think about people's pets. For many their pet is the one thing that keeps them going and this time of year is very stressful for both animal and owner.
December – Peace on earth: Well we can but hope, another year will have passed us by but will the calls this time next year be the same as this year or will those in power and authority have heeded the messages and taken the appropriate action.
I hope 2016 gives you some of what you wish for and none of what will cause you pain.