January 9, 2016 12.14 pm
This story is over 93 months old
Lincoln startup company goes viral with personalised Lego heads
New Lego craze: In only two weeks of trading, a Lincoln startup company has gone viral with its personalised Lego heads.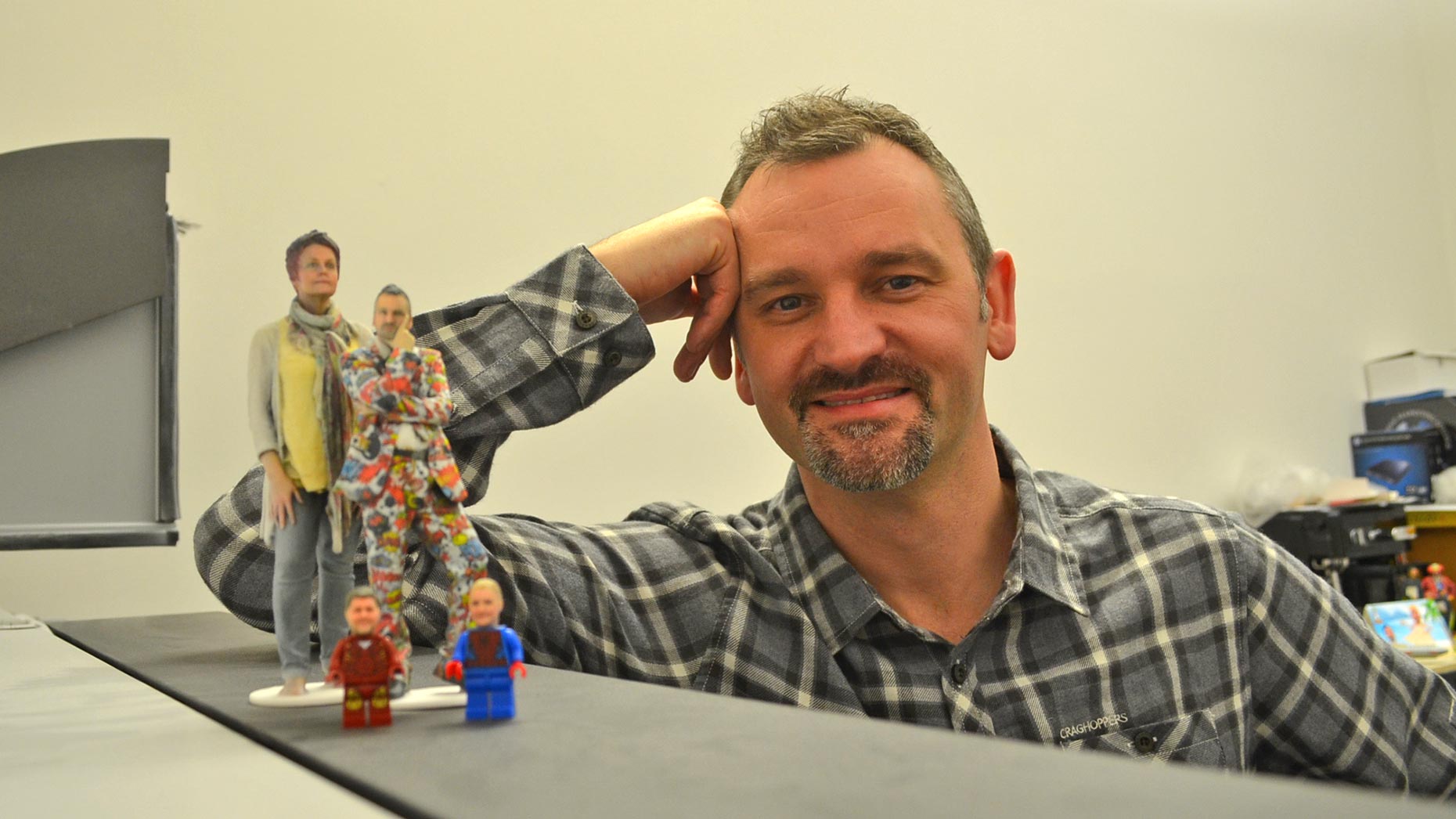 In only two weeks of trading, Lincoln startup company ELAT3D Ltd. has gone viral with personalised Lego heads.
Now the company needs to more than quadruple in size to deliver nearly 3,000 orders.
Chris Lightfoot, founder of Funky3Dfaces.com (a trading name for ELAT3D ltd) had the idea six months ago when his 15-year-old son sold his collection of Lego to raise money for a pair of football boots.
The individual characters were going for up to £50.
"I just looked at the Lego head and thought, 'I wonder if I can do anything with that," Chris said.
"It took us a while to find the right piece of software and get it right but now it looks pretty accurate – for something that is the size of a pea."
By using a front and a side profile picture of a person's face, Chris is able to create a 3D image that is the perfect addition for any Lego enthusiast.
Since putting the personalised heads on Etsy, Funky3DFaces.com has seen more orders come in than Chris could have dreamed of and it has been picked up an international level.
"I would say that 90% of what's come through is American," Chris explained.
"8% is then from the UK and then we have had orders from Australia, New Zealand, Germany, Saudi Arabia, Hong Kong Taiwan. You name it, we've got them from there."
Due to the unprecedented demand for the product, and currently only having two staff including himself, Chris needs to more than quadruple the size of his business, both in staff and office space, in the next few days to be able to deliver.
"We can print up to 2000 Lego heads per day because they are so small that we can stack them on top of each other," Chris explained.
"It's the actual fixing of the files, making them into 3D, and processing once it's been printed that takes the time.
"I don't think I could have dreamt it. Honestly. It's just being able to keep it going and keep it lasting for longer than a week.
"But the thing is, we're out there now. People know that we are here and so many people are commenting on social media saying, 'I'd love one of them' or 'I'll get one'.
"I'm thinking – 'If everybody who said that they're going to get one, gets one, we're going to be busy for years."
Chris had originally set up the business to make 3D bones for surgeons but wanted to make something that would really show what 3D printers could do.
Previously they had tried several different things such as personalise birthday cards and wedding invites with a 3D face stuck onto it.
"We wanted to try and find something that would be relatively cheap, yet affordable for most people," said Chris.
"I think that we have only really scratched the surface. I think that the people who are acting now are the people who have a real interest in Lego.
"In 2-4 weeks, there's going to be 3,000 Lego heads dropping on people's laps in their houses.
"I'm hoping that they're going to start Tweeting and putting it on Facebook, so it will probably become a bit of a surgence as people start sharing it, then more people will be confident that we can supply and they're good quality."