Revenge fly-tipping of ex-wife's belongings lands man with hefty fine
Revenge fly-tipping: Revenge fly tipping of an ex-wife's property back-fired, costing a man just shy of £2,500 after North Kesteven District Council prosecuted him for his actions.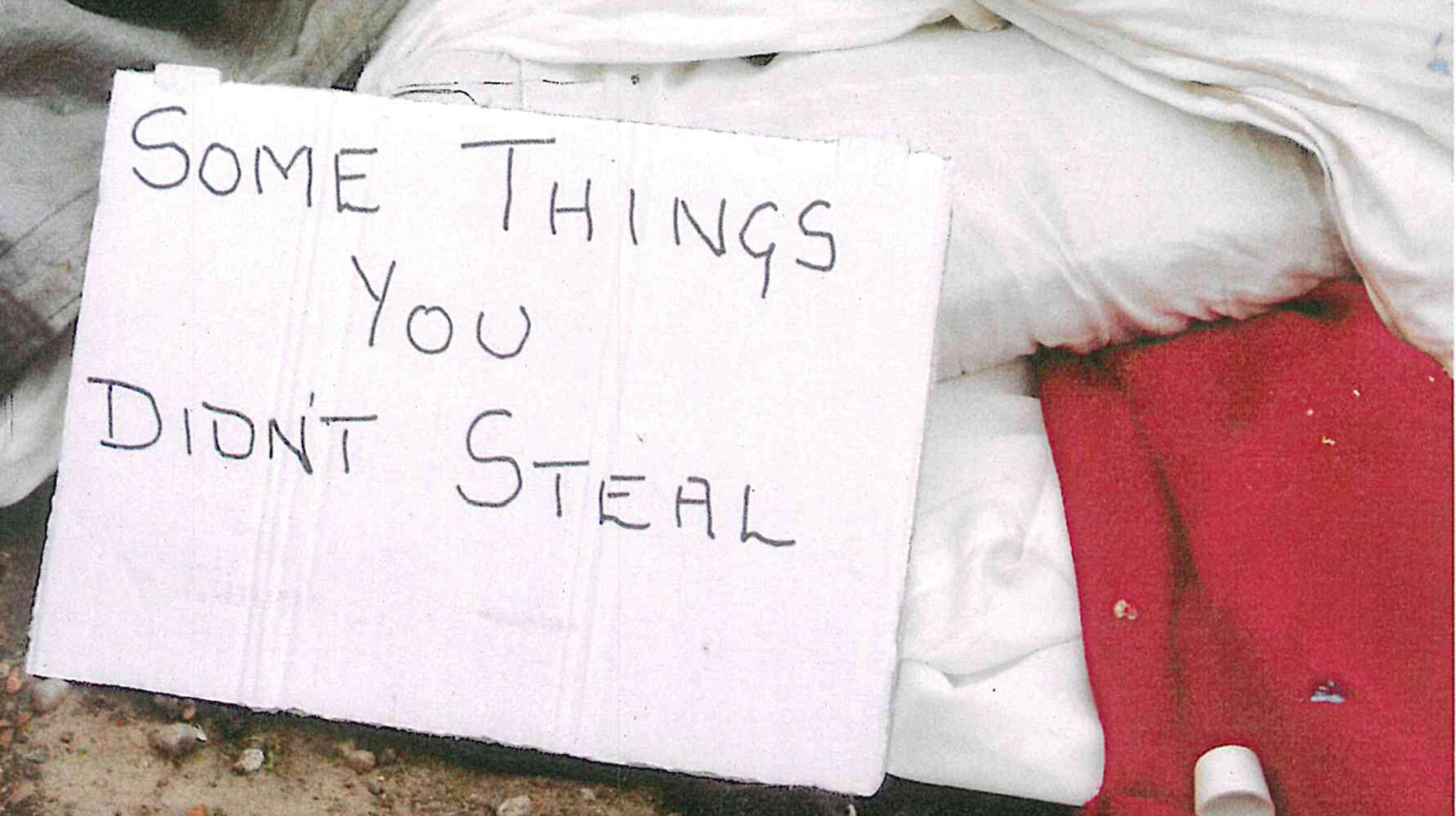 Revenge fly-tipping of an ex-wife's property back-fired, costing a man just shy of £2,500 after North Kesteven District Council prosecuted him for his actions.
On two occasions in June 2014 Michael Peter Hutchinson, most recently living at Church Lane, Croft, Skegness, dumped items on the front garden of his ex-wife's house in Jubilee Close, Martin.
Items included bedding, furniture, glass lamps and a mirror, all of which had been damaged by the disgruntled ex-husband using green paint and solvent.
The ex-wife recognised them as coming from the house they had shared at Station Road, Burgh le Marsh.
After a lengthy investigation, spanning almost 18 months, in which Hutchinson gave a string of different addresses, council officers were able to call Hutchinson to Lincoln Magistrates' Court on two counts of fly tipping.
Since July 2014 officers' attempts to liaise with him had failed, due to false addresses being given on several occasions.
They were unable to formally interview him, nor did he respond to a list of questions under caution – leading to the council's decision to move forward with enough evidence to prosecute for depositing waste without a waste management licence.
In court, Hutchinson could not see how his actions could be classed as fly-tipping, insisting that he was simply 'returning' the items to his ex-wife.
Given however they were unwanted by him, were delivered in the early hours of the morning and damaged, the court said they could be regarded as waste – and therefore he had actually committed the offence of fly tipping, for depositing waste on any land without a waste management license, contrary to section 33(1) of the Environmental Protection Act 1990.
Despite pleading not guilty at an initial hearing, Hutchinson changed his plea before facing trial on January 15, 2016. He was found guilty on two counts of fly-tipping .
He was fined £625, costs of £1,229.88, victim surcharge £63 and compensation to Mrs Hutchinson of £400, totalling £2,317.88.
Councillor Richard Wright, Executive Board member with responsibility for Environmental Health said: "The district council has never tolerated fly tipping, and although Hutchinson considered himself to be returning the items, he was in fact committing an offence.
"We take this very seriously, and will prosecute anyone who is caught doing so.
"We take pride in our district and its beautiful countryside and seek to safeguard its communities. We want those living here, and visiting here to be able to appreciate its beauty – not have to view the blight a few people put up on it."
On the same day, another two cases of fly-tipping were brought before Lincoln Magistrates'.
Grantham man David Cant was fined and charged a total of £1,744 for dumping a large amount of garden and building waste on a country land near Sleaford after charging a householder £80 to take it away.
Tattershall's Martin Godwin is required to pay £2,395 after dumping household waste , including a child's seat, at Blankney. He admitted his guilt at an early stage.
Last year, North Kesteven District Council responded to almost 1,000 incidents of reported fly-tipping each year, spending nearly £75,000 on its investigation and removal annually.