Updated Lincoln Transport Hub proposals given green light
Proposals approved: City of Lincoln councillors have approved plans for a revised £29 million Lincoln Transport Hub.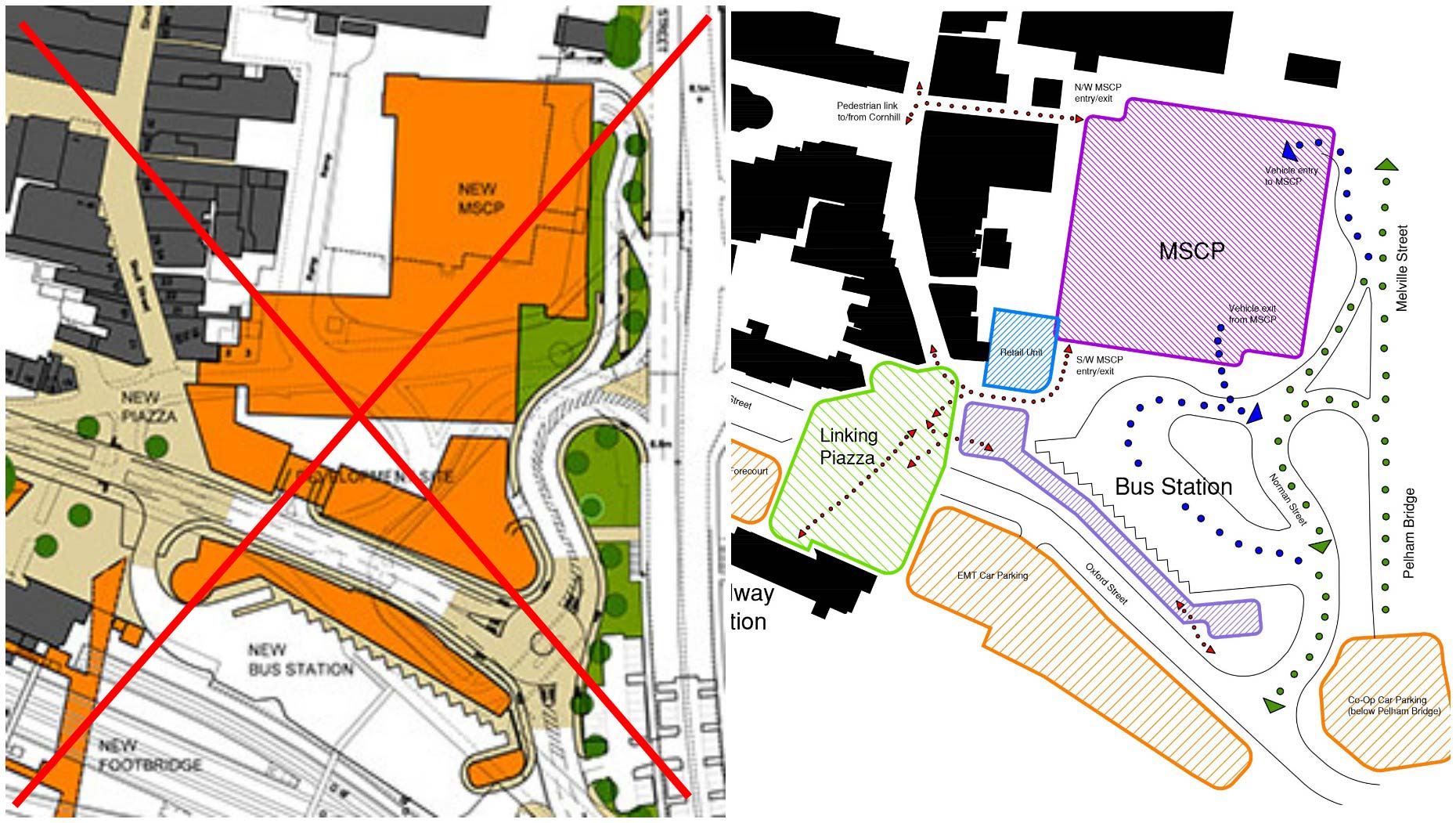 City of Lincoln councillors have approved plans for a revised £29 million Lincoln Transport Hub.
At a meeting of the Executive on Monday, January 25, councillors voted for the new proposals, which include an 800-space multi-storey car park (as opposed to the previously submitted 1,000 spaces), a new bus station in a different location and retail space.
The council has said that updated plans, splitting the project into two phases, will mean the project will be completed earlier than first anticipated.
This is due, in part, to the removal of the dual-purpose footbridge from the first phase of the project.
The footbridge, the delivery of which would be the responsibility of Network Rail, has been delayed and will therefore be delivered in phase two of the development.
Completion of the new bus station and car park is anticipated by the end of December 2017.
Planning approval is now being sought for a second time, with an aim to start on site in the summer of 2016.
A final business case is also being prepared for submission to the Department for Transport in June 2016 and a decision on confirmed funding is expected in July 2016.
Angela Andrews, Chief Executive at City of Lincoln Council, said: "The city council is committed to delivering a modern, fit for purpose integrated transport hub for Lincoln. We have already invested a significant amount of funding to drive this scheme forward.
"Working closely with our partners, Lincolnshire Co-op, Network Rail, East Midlands Trains, Lincolnshire County Council and the GLLEP, we have decided to make the footbridge part of a second phase of the project so that our residents can realise the benefits of the rest of the scheme sooner, particularly the bus station which is a major priority for the council.
"The delivery of the new footbridge has been delayed, which means delivering the entire scheme in one go isn't feasible. But, by making these changes we can deliver the key elements – the bus station and the car park – sooner than anticipated.
"This high quality project will act as a catalyst for future growth in Lincoln and provide superb facilities for residents, commuters and visitors, while making our city centre more attractive and accessible."