February 23, 2016 1.17 pm
This story is over 93 months old
Pentagon Group expands to uphill Lincoln
Expansion: Motor dealership Pentagon Group continue to expand as a new lease is signed for a site in uphill Lincoln.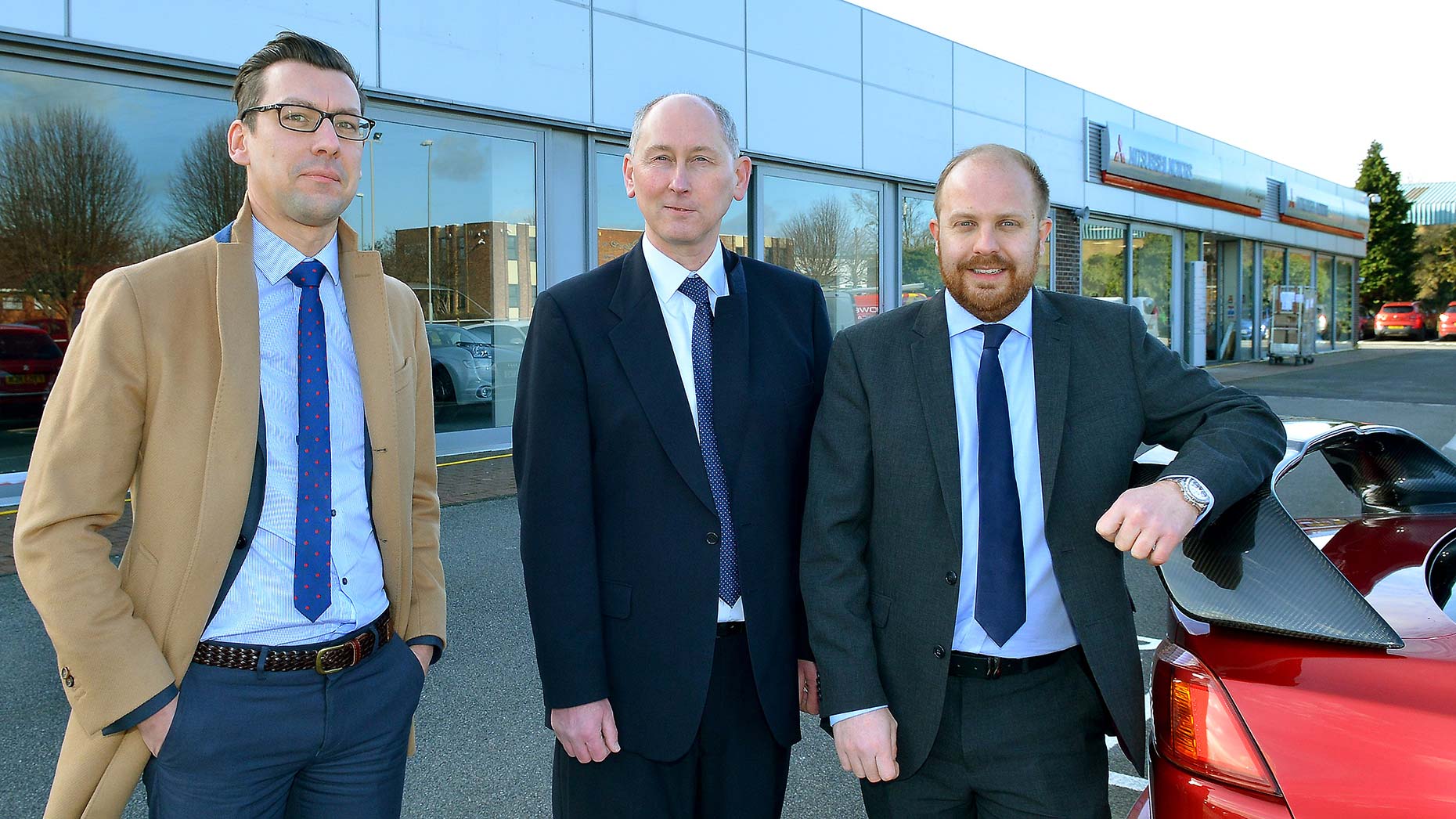 Further expansion plans have seen multi-franchise Pentagon Group launch a state-of-the-art showroom on Outer Circle Road on Tuesday, February 23, just six months after moving to the city.
The fast growing group have leased about half of a three acre site from Charles Warner, becoming the new name for Mitsubishi after being transferred to Pentagon as part of the overall deal, facilitated by Banks Long & Co.
The new site will employ 20 people, including some staff who will be relocating from its current, overcrowded site on Tritton Road. Pentagon's expansion in Lincoln, along with the new dealerships it opened in the second half of 2015, means it will now have 31 franchise points.
The group is also moving its Renault and Dacia business, currently based at Tritton Road, to Outer Circle Road in late April. This will follow a complete refurbishment of an existing showroom.
The new facility will house five Mitsubishi vehicles, including class-leading 4x4s, seven-seater family SUVs and popular city crossover.
Pentagon expects its new Renault and Dacia showroom to house 12 vehicles. The site will also stock Renault commercial vehicles and it has also been appointed an official Renault Motorsport dealership.
There will be space for about 80 approved used cars and commercial vehicles, across the new site.
Charles Warner has kept about half of its site and the company still has the benefit of main road access to its Sales and Aftersales operations.
General Manager for Pentagon Group Andy Finch said: "The new Mitsubishi, Renault and Dacia dealerships in Lincoln are full of potential.
"We have been listening to our customers ever since we first arrived in Lincoln six months ago and it's quickly become clear that we've outgrown the Tritton Road site.
"The imminent move of Renault and Dacia to this new location, together with the new showroom for the outstanding new Mitsubishi range is great news for everyone."
Charles Warner Managing Director Mike Seward said: "We have enjoyed re-establishing Mitsubishi in Lincoln but the layout of our site means that it wouldn't have been workable for us to retain the franchise. So it was agreed with Mitsubishi that Pentagon would be appointed in our place."