Putting faith in 'leaders' – lessons to be learned
'Super Heads' in the headlines: Councillor John Marriott warns that too much power in the hands of one 'leader' can be a dangerous thing.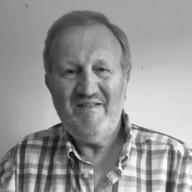 The recent acquittal of the former Executive Head of the Priory Chain of Academies and his Director of Finance appears to have caused a few raised eyebrows in many areas.
It is not my intention to pass my own personal judgement on the rights and wrongs of the case. What concerns me more is the fact that the Department for Education considered there to be sufficient grounds to ask the local police to conduct an enquiry which eventually led to a court case that is set to cost the taxpayer a considerable amount of money.
This is not the first time that so called 'Super Heads' have made the headlines following revelations about their conduct. If you add to that the affair in 2013 of Lincolnshire's Acting Chief Constable, who was first suspended by our Police and Crime Commissioner (PCC), was exonerated by an enquiry and then reinstated with an apology from the PCC at a cost to the taxpayer of around £160,000, you can see that putting our faith in the judgement of individuals without effective and stringent checks and balances can land us in a great deal of trouble and cause embarrassment to institutions that ought to have our respect.
There appears to be a trend away from democratic accountability as provided by LEAs, school governing bodies and local police authorities towards putting one's faith in powerful individuals who apparently can get things done with seemingly little control over their actions.
If the Greater Lincolnshire 'Powerhouse' becomes a reality, we may have to accept an elected mayor, as will be the case in places like Manchester, Leeds and Sheffield. Add to that the plan to introduce school commissioners to oversee the running of education, drugs czars and the like and you are adding a whole new tier to an already complicated structure which, if it goes wrong, is very difficult to put right.
Let's look at education in more detail. Some 'school leaders' as they are increasingly being called, often seem to be able to get more or less what they want. Governing bodies, comprising mainly laypersons, often, but not always, tend to be deferential towards professionals, whether they are, for example, Heads or Chief Constables, who should know what they are doing.
The problem with the new breed of Academy Head is that many school governing bodies sometimes appear to be mesmerised by them to the point where they appear incapable of holding them to account, often seeming more than happy to ride on the coattails of 'successful' heads when things are apparently going well.
By their admission that they "have made significant progress since 2011" the Board of Trustees of the Priory chain would appear to be admitting that things had not been quite right when the investigation was ordered.
It's a pity that the ground rules couldn't have been properly worked out before the project was launched. Judging by other examples, what happened here in Lincoln is by no means unique. However, it is not unknown in this country to introduce ideas which appear to have been worked out on the back of an envelope and not properly tried and tested and then to wonder why things can go wrong.
Let's look at the case of the Police and Crime Commissioners again. When this idea was introduced what was lacking was the kind of governance that the Police Authorities used to provide. The Police Panel, which the new Act of Parliament established, was supposed to scrutinise the actions of the PCC only and not the Police Force as a whole.
It took over two months for the panel to react to the decision by the PCC to suspend the chief constable. No wonder that the original chairman of the Lincolnshire Police Panel felt it necessary to resign after being hauled over the coals by Westminster's Home Affairs Select Committee, with the Chairman, Keith Vaz MP, describing the goings on in the county as "a soap opera".
Whilst the chairman of the police panel did the honourable thing, I do have some sympathy for him in that the terms of reference for his panel proved to be inadequate to deal with something which would quite likely never have got to such an embarrassing state had it been dealt with by a police authority.
I am reminded of the words of the late Lord Geoffrey Howe in his 1990 resignation speech in reference to the British negotiations on EMU; "It is rather like sending your opening batsmen to the crease, only for them to find, as the first balls are being bowled, that their bats have been broken before the game by the team captain."
If we continue to insist on having 'leaders' we had better make sure that the structures are in place in future to hold them properly to account before things get out of hand. Too much power in the hands of an individual can be a dangerous thing.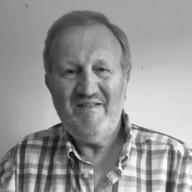 John was a councillor for thirty years, finally retiring in 2017. A schoolteacher by profession, he served on the North Hykeham Town Council (1987-2011), the North Kesteven District Council (1987-1999, 2001-2007) and the Lincolnshire County Council (2001-2017). He was also a County Council member of the former Lincolnshire Police Authority for eight years until standing down in 2009. In 1997 he was the Lib Dem Parliamentary candidate for Sleaford and North Hykeham. He is currently not a member of any political party.