May 19, 2016 3.29 pm
This story is over 73 months old
Lincoln junior doctor "quietly optimistic" over deal to end contract dispute
A potential breakthrough in the long-running contract dispute between junior doctors and the government has been welcomed by one striking health professional in Lincoln. Talks between the British Medical Association (BMA) and government negotiators over the last two weeks have resulted in a deal being reached by both sides. The deal will now be presented to BMA members to…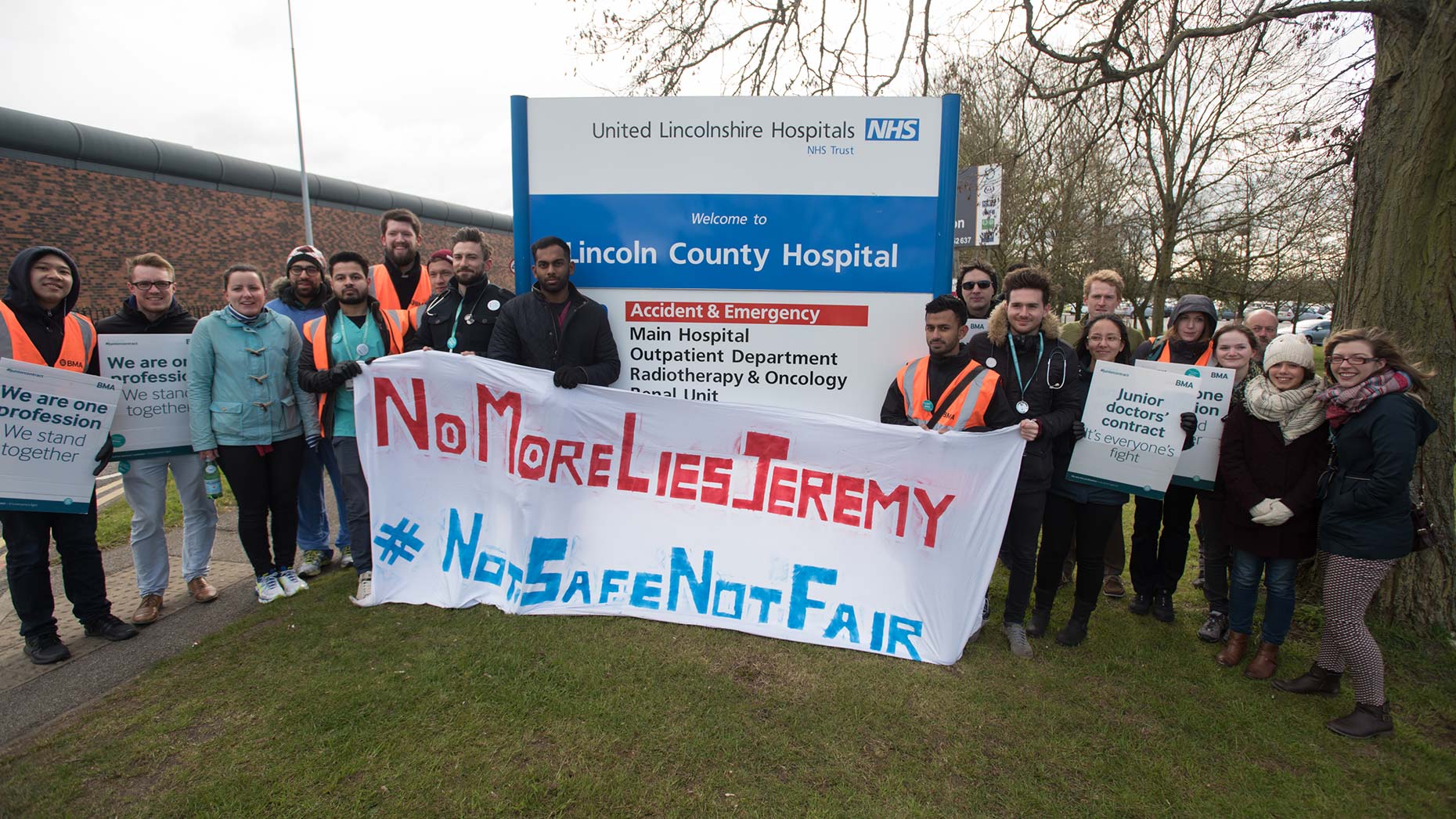 A potential breakthrough in the long-running contract dispute between junior doctors and the government has been welcomed by one striking health professional in Lincoln.
Talks between the British Medical Association (BMA) and government negotiators over the last two weeks have resulted in a deal being reached by both sides.
The deal will now be presented to BMA members to vote on next month.
Five junior doctors' strikes have taken place already in 2016, including the first full walkout in NHS history.
Junior doctor Tom Smart, who is also a local BMA rep said: "It looks like a deal of some sort has been reached by the BMA and the government which is obviously good news.
"The hope is that the details of the deal are released by the BMA on May 31 for junior doctors to take a look over.
"We then vote on the terms put to us and of course there's a chance that it could be rejected – it's not a done deal yet.
"But I'm quietly optimistic and it's positive for the public that a contract appears to have been agreed which is safe and preserves the future of the NHS."
Health Secretary Jeremy Hunt said: "The talks have been constructive and positive and highlighted many areas outside the contract where further work is necessary to value the vital role of junior doctors and improve the training and support they are given.
"This deal represents a definitive step forward for patients, for doctors, and for the NHS as a whole."
The negotiations over the last 10 days have been chaired throughout by Advisory, Conciliation and Arbitration Service (Acas) chairman Sir Brendan Barber.
He said: "The negotiators from both sides have worked with great intensity and in a good spirit to achieve this breakthrough.
"I have particularly appreciated the positive leadership shown by Sir David Dalton and Dr Johann Malawana throughout these talks.
"I am grateful too that the Secretary of State for Health Jeremy Hunt engaged directly with the negotiations to help move the discussions forward."