May 11, 2016 3.12 pm
This story is over 74 months old
Lincoln MP claims child migrants from EU a "burden" on schools and housing
Eurosceptic Lincoln MP Karl McCartney has claimed that the number of school-age migrants arriving in the UK from Europe is causing a "burden" on schools and housing. McCartney has launched the scathing attack ahead of the referendum on Britain's membership of the European Union on June 23. An MP since 2010, McCartney is one of…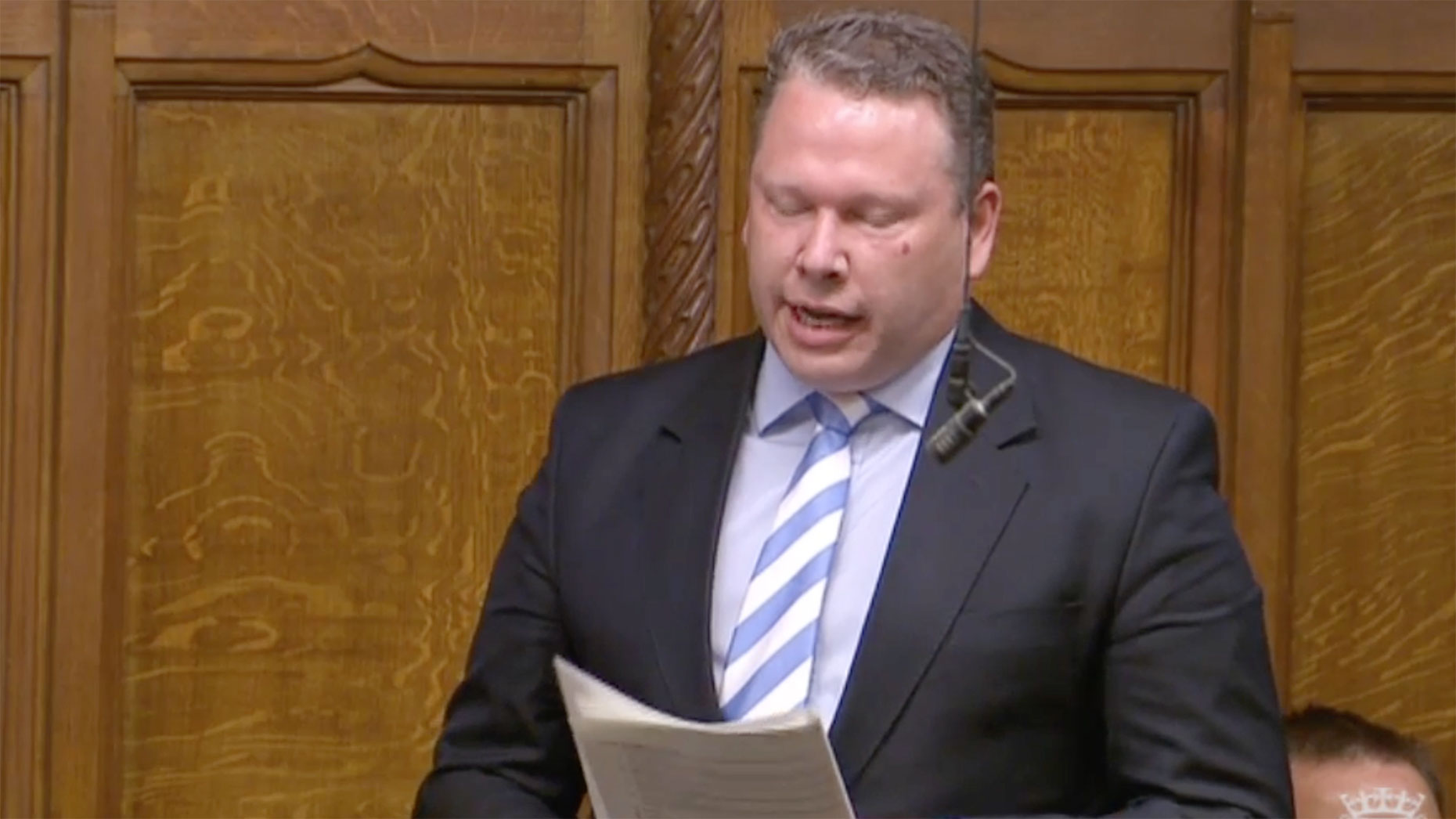 Eurosceptic Lincoln MP Karl McCartney has claimed that the number of school-age migrants arriving in the UK from Europe is causing a "burden" on schools and housing.
McCartney has launched the scathing attack ahead of the referendum on Britain's membership of the European Union on June 23.
An MP since 2010, McCartney is one of around 150 Conservative MPs voting to leave the EU next month, against Prime Minister David Cameron's wishes.
Immigration is perceived to be one of the strongest suits for the Leave campaign, with McCartney turning his attention to the numbers of child migrants arriving in Lincolnshire, many of whom speak English as a second language.
McCartney submitted a Written Parliamentary Question to Education Secretary Nicky Morgan, asking what assessment her department has made of the effect of immigration from both European Economic Area member states and states from outside the EEA on the level of demand for children's services in each year from 2016 to 2030.
Findings disclosed by the government reveal that the number of school-age children migrating from Europe to the UK reached 25,000 per year in 2014, over eight times higher than in 2004, when the figure stood at 3,000.
Other information supplied by the government has shown that almost 700,000 school-age children – one in 15 pupils nationally – have a parent who is a citizen of another European country. The number has more than doubled since 2007.
In Lincolnshire, McCartney has stated that schools are teaching over 7,000 pupils who have English as a second language.
Lincolnshire County Council has confirmed that 9,227 pupils were recorded for 2015-16 as having English as an additional language in Lincolnshire schools.
However, this ranges from those who are fluent to those with little English.
McCartney has also claimed that the population of the UK grows by the size of Nottingham each year due to the influx of people arriving from the continent.
He said: "It is extremely concerning, but of no surprise to me, that the number of school-age children from European Union countries coming to the UK in the last 15 years has been the equivalent of cities the size of Blackpool, Middlesbrough or Oxford.
This burden places even more pressure on our schools, health service and housing.
"It is another reason why we have to leave the European Union – so we can take full control of the number of people who can come and live here and reduce the impact on our services, paid for by the UK taxpayer."