Lincoln students create anti-bullying wall to promote tolerance and understanding
More than 1,500 students at a Lincoln academy have posted anti-bullying messages on a wall as part of a campaign to encourage tolerance and understanding. The cards at William Farr School in Welton have helped create a huge anti-bullying wall in the school hall urging pupils not to become bystanders to bullying, hatred and intolerance.…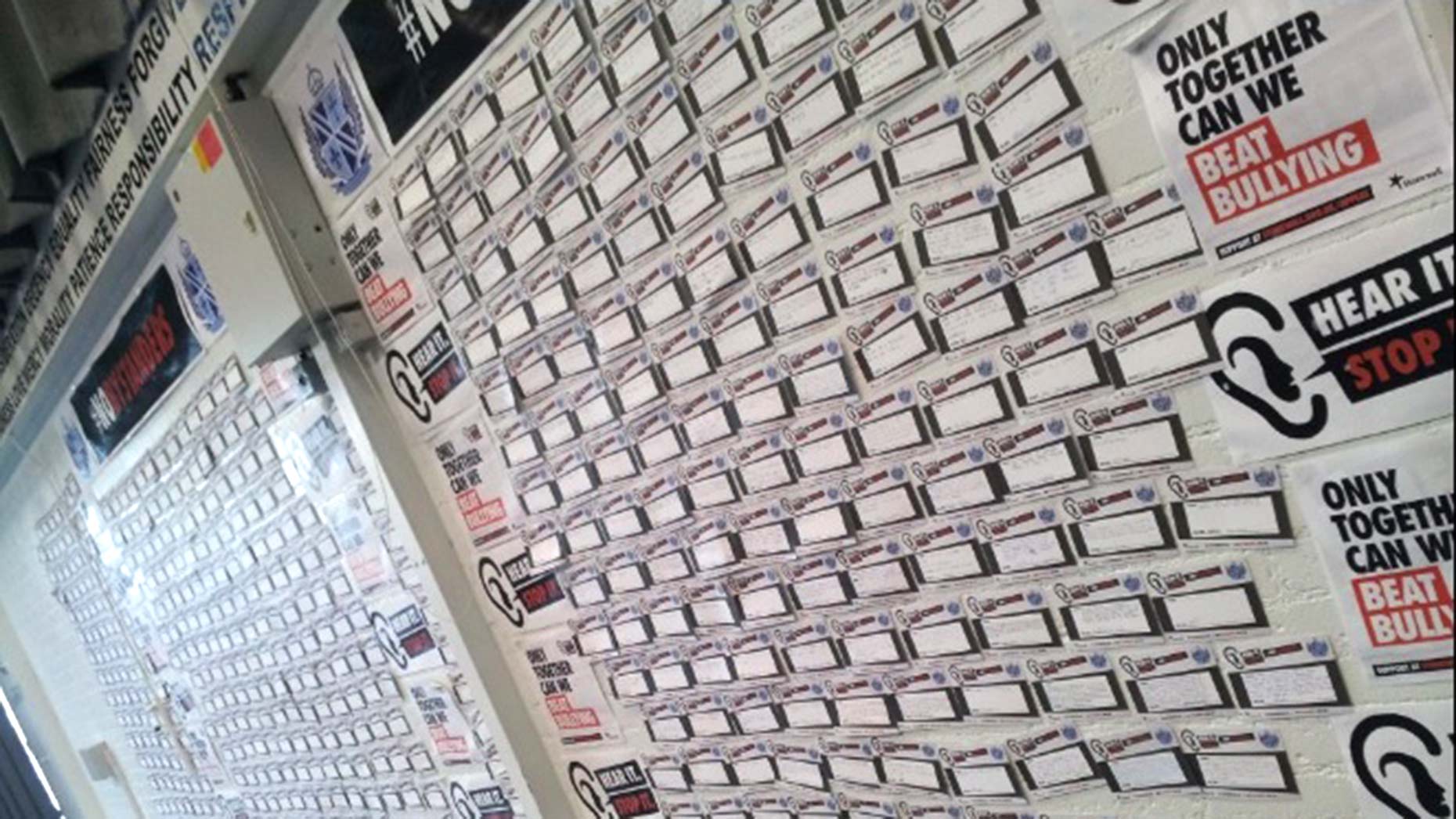 More than 1,500 students at a Lincoln academy have posted anti-bullying messages on a wall as part of a campaign to encourage tolerance and understanding.
The cards at William Farr School in Welton have helped create a huge anti-bullying wall in the school hall urging pupils not to become bystanders to bullying, hatred and intolerance.
Students were given the opportunity to contribute to the campaign after watching a video narrated by Sir Ian McKellen, who visited the school in 2014.
The video was created by Stonewall – a UK charity which campaigns for lesbian, gay, bisexual and transgender rights.
Pupils were invited to pledge their support to this cause and given a card on which they could pledge their own message of support.
Over 1,500 messages of support were posted on the wall.
Head of Year 7, Chris Mattley, who organised the wall, said: "The school has always had a strong stance on bullying. To echo the ethos of inclusion and diversity the school regularly holds assemblies which celebrate diversity and promote understanding.
"The wall is the physical embodiment of an attitude that is strong in the school. The staff are all really proud that our student body have such a strong sense of fairness and the rights of everyone to be treated equally."