May 17, 2016 5.16 pm
This story is over 67 months old
Lincoln's Stamp End to receive £800k flooding defences
New concrete flood barriers, a pumping station and sewage improvements costing £800,000 are to be rolled out to reduce the risk of flooding to roads, homes and businesses in Lincoln's Stamp End. A new pumping station on the North Delph will help pump flood water away from Stamp End and out to the River Witham. Improvements…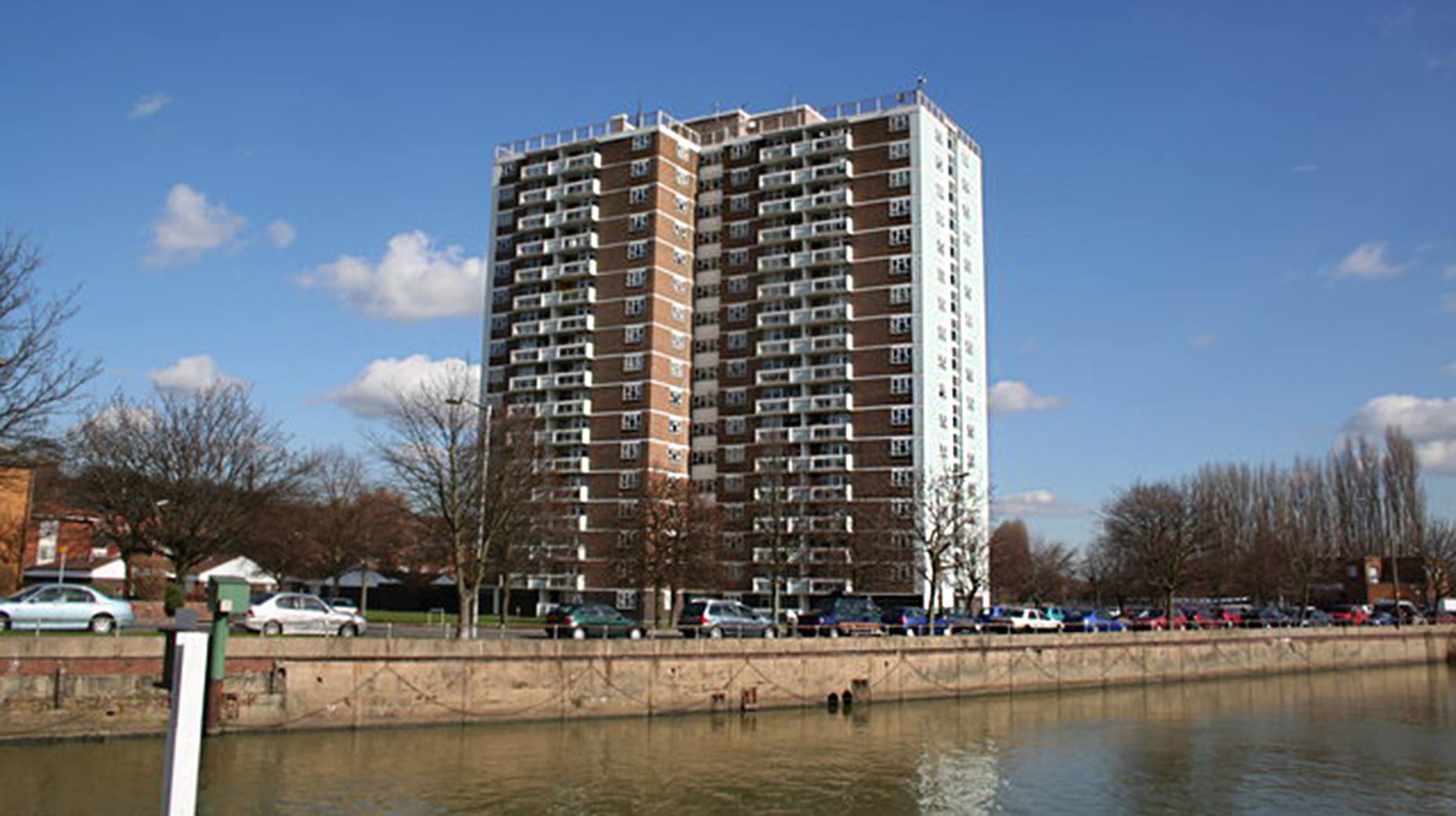 New concrete flood barriers, a pumping station and sewage improvements costing £800,000 are to be rolled out to reduce the risk of flooding to roads, homes and businesses in Lincoln's Stamp End.
A new pumping station on the North Delph will help pump flood water away from Stamp End and out to the River Witham.
Improvements will also be made to the Anglian Water surface water sewers so that they can carry more water to the new pump.
Low flood barriers made of concrete clad in recycled plastic and landscaping will be built around Shuttleworth House and houses on Cannon Street to help defend them from water.
Back in 2007, 200 residents of Shuttleworth House had to be evacuated from their homes to escape floods.
Following heavy rainfall, Lytton Street, Stamp End and Cannon Street were all overwhelmed with surface water, causing power to the building to be lost and firefighters used boats to rescue people.
Jonathan Glerum, Anglian Water's flood risk manager, said: "When it rains, surface water washes off of nearby roofs, roads and other hard surfaces, and collects in the Stamp End area.
"It has caused localised flooding in the past and affected up to 77 homes in severe conditions. But now this new scheme will help improve our sewers and the council drains in that area, and significantly reduce the chance of this happening in future.
"Anglian Water has set aside a pot of money specifically to fund partnership flood schemes like this and we're delighted that Lincoln is one of the first areas to benefit from it.
"These schemes are only possible by teaming up with the other organisations also responsible for the wider drainage network."
As the lead local flood authority, Lincolnshire County Council is now promoting a multi-partner scheme to reduce the risk of flooding to Shuttleworth House and to other homes and roads in the area.
Councillor Colin Davie, Executive Member for Economic Development, Environment, Planning and Tourism, said: "Recent events in other parts of the country have reminded us of the misery that flooding causes so it is important that we take steps to protect our vulnerable communities most at risk.
"It is extremely gratifying to see the various organisations working in partnership to make this happen."
The improvements will start on Monday, May 23 and will be completed in September 2016.
The project is being jointly funded by Lincolnshire County Council, Anglian Water, Witham 1st District Internal Drainage Board and a £461k DEFRA grant provided by the Environment Agency.
Once constructed, the City of Lincoln Council will look after the maintenance of barriers.
Western Power, Bifrangi UK Ltd., and Stamp End Service Station and Car Sales have allowed access over their property to allow the scheme to be completed.