Lincoln Colour Dash highest grossing event in local charity's history
A total of 3,500 people pledged more than £150,000 to St Barnabas Lincolnshire Hospice when they took part in the Lincoln Colour Dash on Saturday, May 14 – breaking a host of records. The dash, which saw participants showered in powdered paint along a 5k route was hosted at Lincolnshire Showground by the charity and…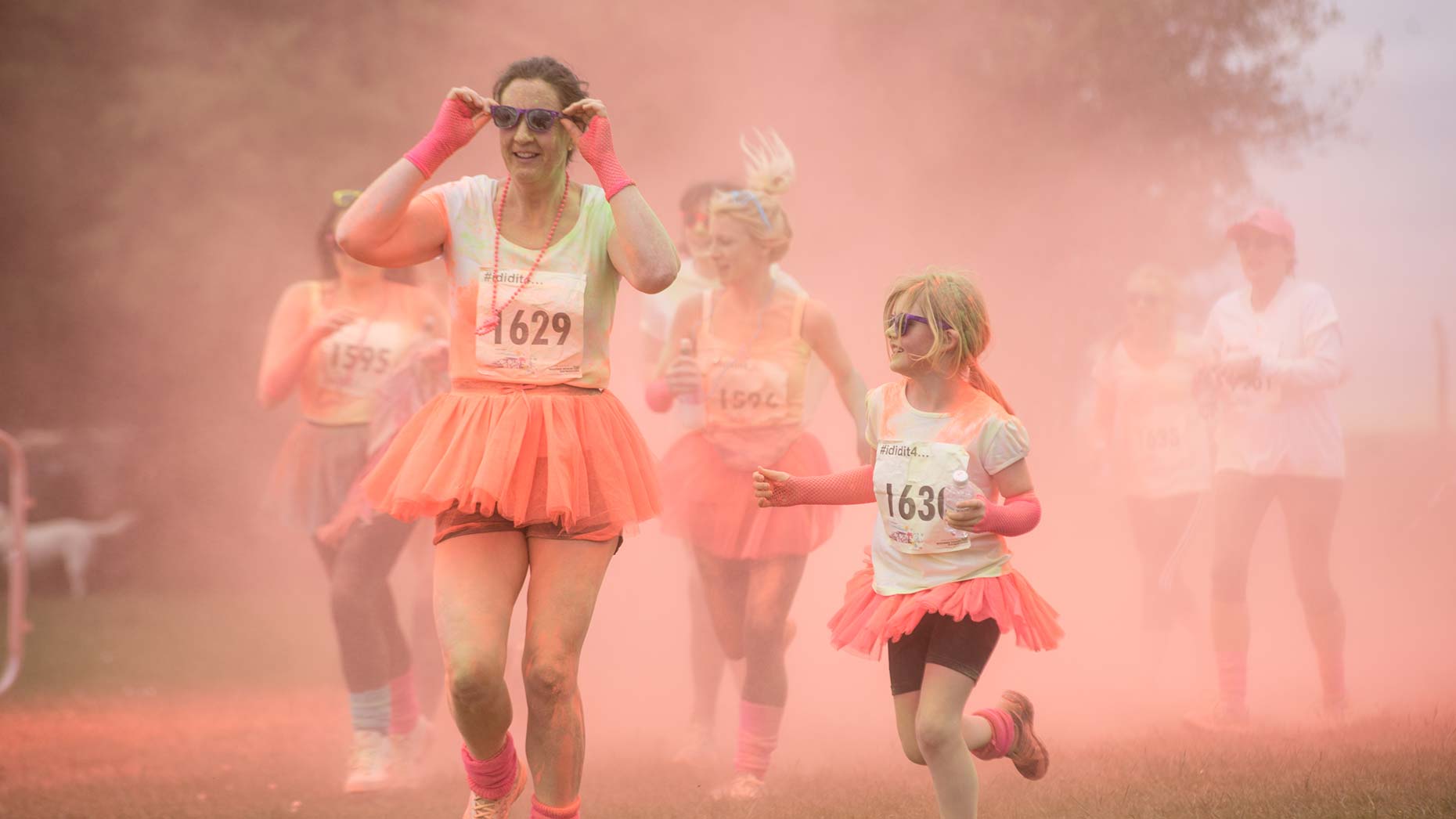 A total of 3,500 people pledged more than £150,000 to St Barnabas Lincolnshire Hospice when they took part in the Lincoln Colour Dash on Saturday, May 14 – breaking a host of records.
The dash, which saw participants showered in powdered paint along a 5k route was hosted at Lincolnshire Showground by the charity and local events supplier, Running Imp.
The fun run saw participants as young as five charging through environmentally friendly powdered paint as they ran the course.
Becky Otter, Event Manager for St Barnabas Lincolnshire Hospice said: "I am so excited to reveal that the Colour Dash far surpassed any of our expectations to make it the highest grossing event in our charity's history.
"We are so grateful for every single person who turned out to raise such an incredible amount of money for hospice care.
"After the success of last year's event we opened it up to an additional 1,000 entrants and we astounded when this sold out before the big day.
"The colour dash has captured the hearts and minds of our local community who came out in force to show their support."
"The money raised from this event will directly impact the care and services we provide.
"Last year we cared for more than 9,000 people across the county and this year we hope to care for even more."
Plans are already underway for next year's Colour Dash, which will take place on Saturday, May 13, 2017 at the Lincolnshire Showground.