May 25, 2016 11.08 am
This story is over 90 months old
New £100k River Witham pass to boost fish population in Lincoln
A new pass has opened up 34 kilometres of the River Witham for fish and eels, making it easier for them to migrate and spawn. Coarse fish and salmonids like brown trout will have access to more of the river, helping link up isolated fish populations and making spawning easier. Improvements by the Environment Agency…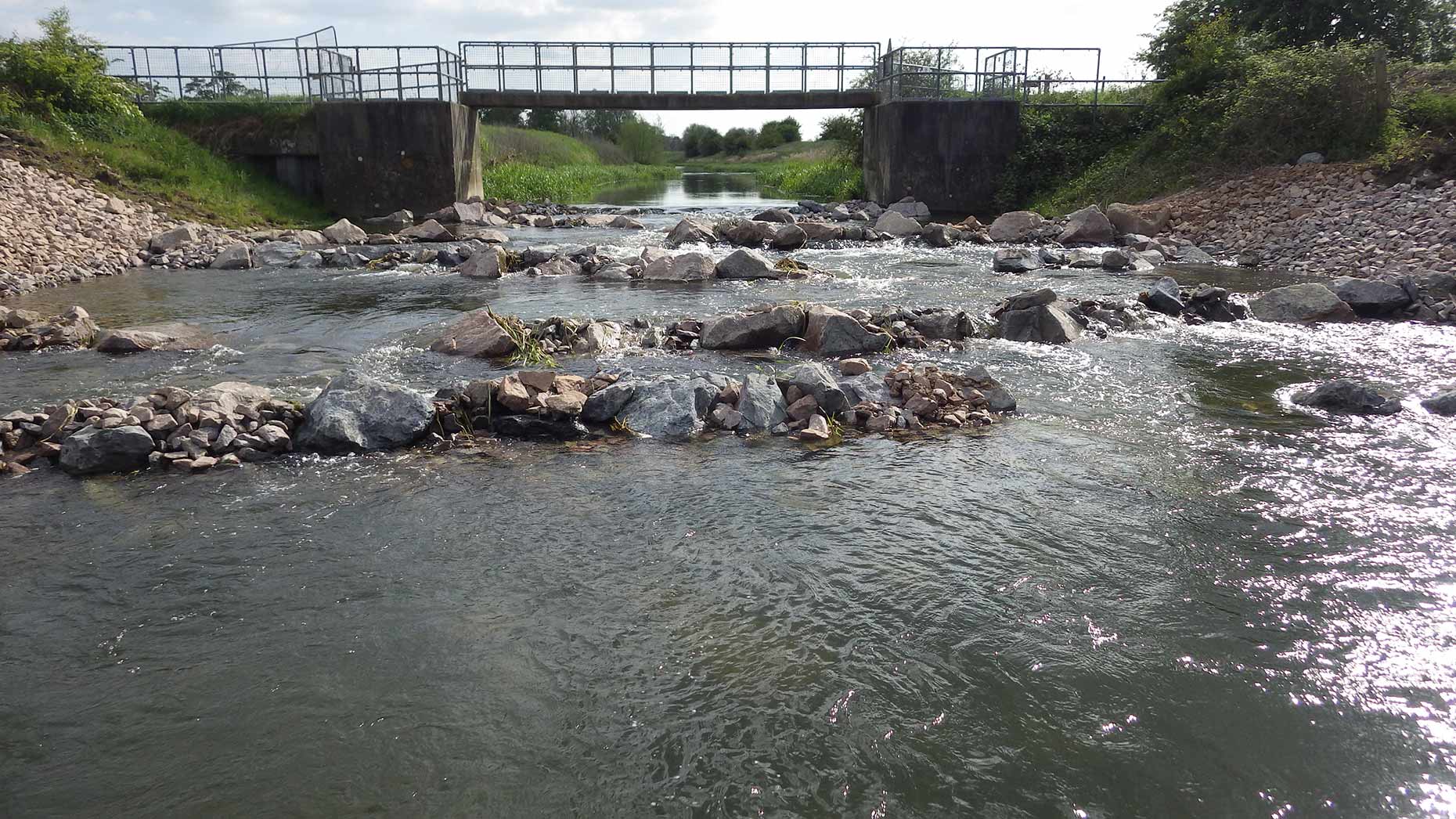 A new pass has opened up 34 kilometres of the River Witham for fish and eels, making it easier for them to migrate and spawn.
Coarse fish and salmonids like brown trout will have access to more of the river, helping link up isolated fish populations and making spawning easier.
Improvements by the Environment Agency have also been made to the habitat, providing fish and invertebrates a refuge from high flows and predators.
The £100,000 project, funded by the Environment Agency took three months to complete, and will help boost fish populations and benefit the wider ecology of the river.
Previously, fish could swim freely up the 14km of the River Witham from Stamp End in Lincoln to the Aubourn weir south of the city.
But now that the weir has been removed and a fish pass installed, they can also swim up the next 20km between Aubourn and Claypole.
Nearly 1,000 tonnes of stone was used to complete the rock ramp, considered the best and most natural means of passage at this location.
Boulders and carefully-placed smaller stones form bars across the channel to make it easier for fish and eels to get upstream, with three rows of piling keeping the stone in place.
Environment Agency Fisheries Officer Matthew Parr said: "This fish pass will help increase the number and hopefully the variety of fish within the river system and boost the ecology, helping us achieve more for wildlife and the environment.
"We've worked very closely with the local angling club, using their expert knowledge to create 15 areas of new habitat over a kilometre stretch of river, including in-channel berms, deeper pools, and woody material to provide shade and cover.
"These will also increase the overall health of the river."