May 3, 2016 8.52 am
This story is over 90 months old
Sonic booms as RAF Coningsby Typhoon jets scramble to intercept 'unresponsive aircraft'
Deafening sonic booms overnight in Yorkshire were caused by a supersonic pursuit by RAF Coningsby Typhoon fighter pilots, the RAF has confirmed. North Yorkshire Police received a number of reports of 'loud bangs' across the county on Monday night, but stated that there was no danger to the public. Confirmation from RAF that loud bangs…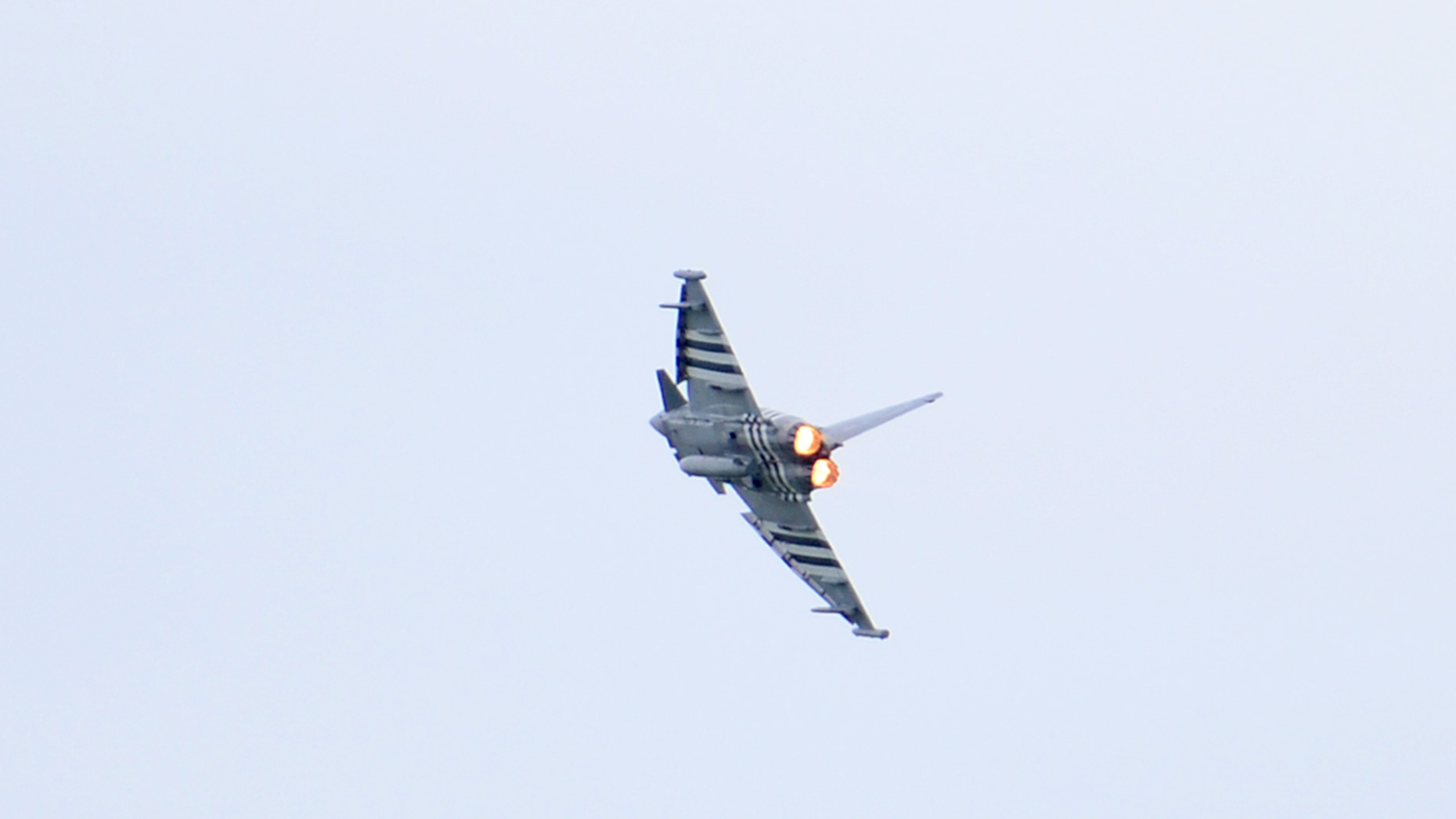 Deafening sonic booms overnight in Yorkshire were caused by a supersonic pursuit by RAF Coningsby Typhoon fighter pilots, the RAF has confirmed.
North Yorkshire Police received a number of reports of 'loud bangs' across the county on Monday night, but stated that there was no danger to the public.
Confirmation from RAF that loud bangs heard across the county were sonic booms from RAF Typhoon jets. No cause for concern

— NorthYorkshirePolice (@NYorksPolice) May 2, 2016
The Ministry of Defence said the aircraft were launched to identify an unresponsive civilian aircraft, which was later confirmed to be an Air France plane which was experiencing a 'radio communication problem'.
The AF 1558 was accompanied by two Typhoons and landed in Newcastle at 10.20pm.
A Royal Air Force spokesperson said: "Quick reaction alert Typhoon aircraft were launched today from RAF Coningsby to identify an unresponsive civilian aircraft.
"Communications were re-established and the aircraft has been safely landed."
Many took to social media to complain about the sonic boom, some saying their homes were shaking, and others took a more light-hearted approach:
Good to see the fantastic RAF making sure everyone awake in Harrogate with #SonicBoom

— Martin Grainger (@martingrainger) May 2, 2016
https://twitter.com/Sylvie_x/status/727252691777388549
https://twitter.com/emshelx/status/727245314718072834
Others were grateful for the news that the fighter pilots were at hand when needed:
Want to complain about the RAF protecting our airspace at night and ruffling your net curtains? use the hashtag #getagrip thanks #sonicboom

— Elliot Davies (@speedied72) May 2, 2016