Lincolnshire business leaders discuss Midlands Engine benefits
Business representatives from across the county met in Lincoln on May 4 to discuss how Lincolnshire will be able to benefit from the Midlands Engine. In the first of a series of debates organised by the Greater Lincolnshire Local Enterprise Partnership (GLLEP), attendees were urged to share their concerns and ask questions about the project.…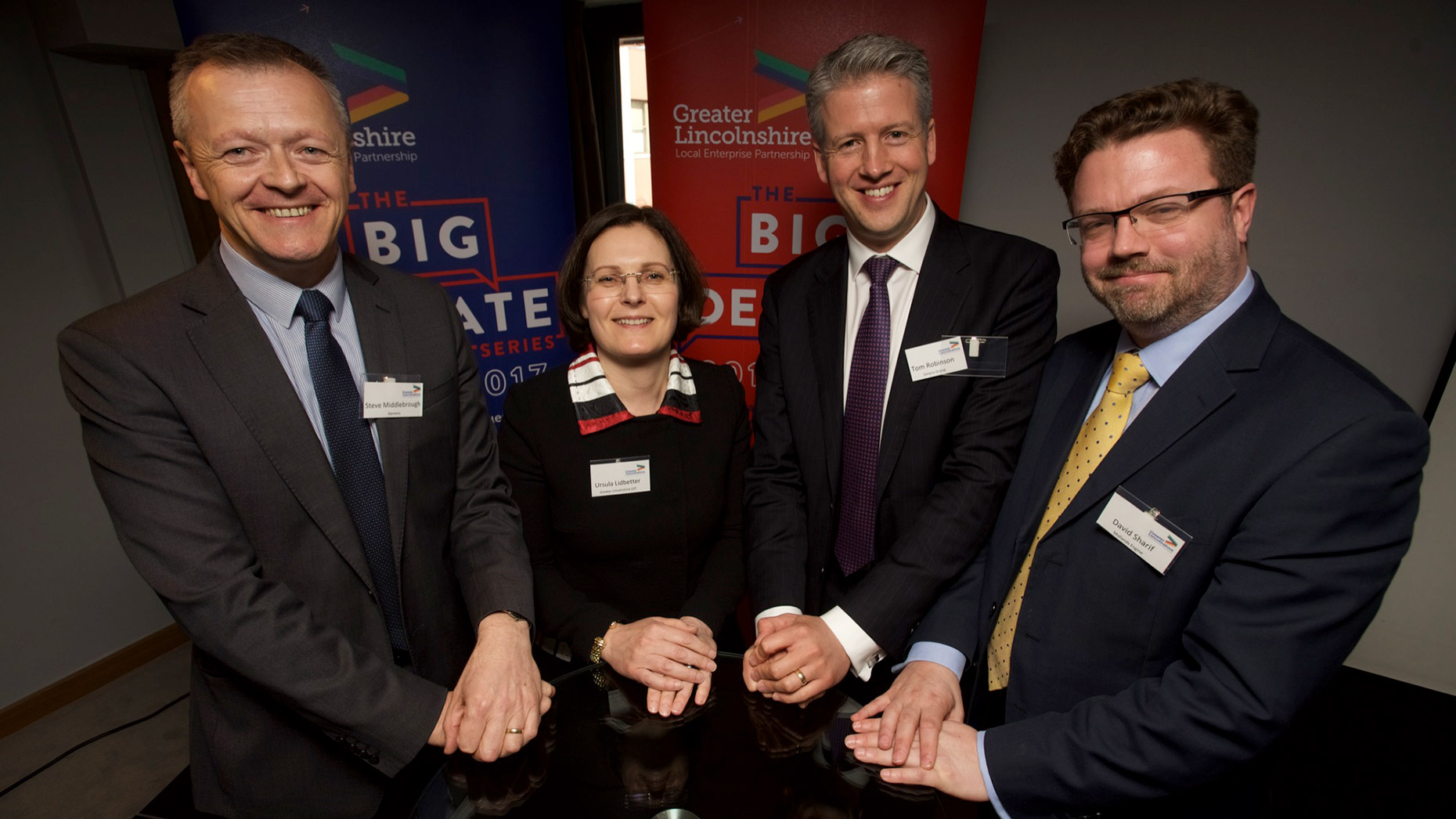 Business representatives from across the county met in Lincoln on May 4 to discuss how Lincolnshire will be able to benefit from the Midlands Engine.
In the first of a series of debates organised by the Greater Lincolnshire Local Enterprise Partnership (GLLEP), attendees were urged to share their concerns and ask questions about the project.
So far the Midlands Engine project has secured over £430 million to help boost productivity and economy, which is currently worth £222 billion a year.
Ursula Lidbetter, Chairperson for the GLLEP, opened the event explaining that all 11 Local Enterprise Partnerships in the Midlands will need to work together and Greater Lincolnshire needs to make its voice heard above the rest.
She said: "Greater Lincolnshire needs to think 'What do we want out of that?' and 'What do we offer to the Midlands?' Today we have a great group of people in the room really interested in trying to make our economy grow and make our voice heard across the Midlands.
"I hope that people feel better informed about what the GLLEP is doing, what the Midlands Engine is and how we can get involved in it, but also what part they can play in making sure that we get the best out of all the resources that are available to us."
A panel, including Steve Middlebrough, Head of Manufacturing for Siemens, Councillor Colin Davie, Executive Member for Economic Development for Lincolnshire County Council, Tom Robinson CEO of Simons Group and David Sharif, Director for the Midlands Engine, shared their views on how the county would benefit from the scheme.
David Sharif said: "Lincolnshire will benefit across each of the theme groups that we've established. It will benefit from better east/west connectivity. There will be more rail links, better roads usage and certainly better use of the ports.
"It will also benefit from the skills agenda, which will increase the number of apprentices, getting people through engineering degrees etc. Every which way you turn, Lincolnshire benefits – as long as Lincolnshire contributes."
---
For more business news from across Lincolnshire delivered in your inbox every Friday, subscribe to the Lincolnshire Business magazine.