Driver ploughs Mercedes into North Hykeham shopping centre
Business owners and customers watched on in shock as a motorist driving a Mercedes-Benz smashed into the front of a shopping centre on the outskirts of Lincoln. The incident happened just after 3pm on Tuesday, June 7 at The Forum in North Hykeham. The vehicle ended up wedged between pillars of a roofed walkway in front…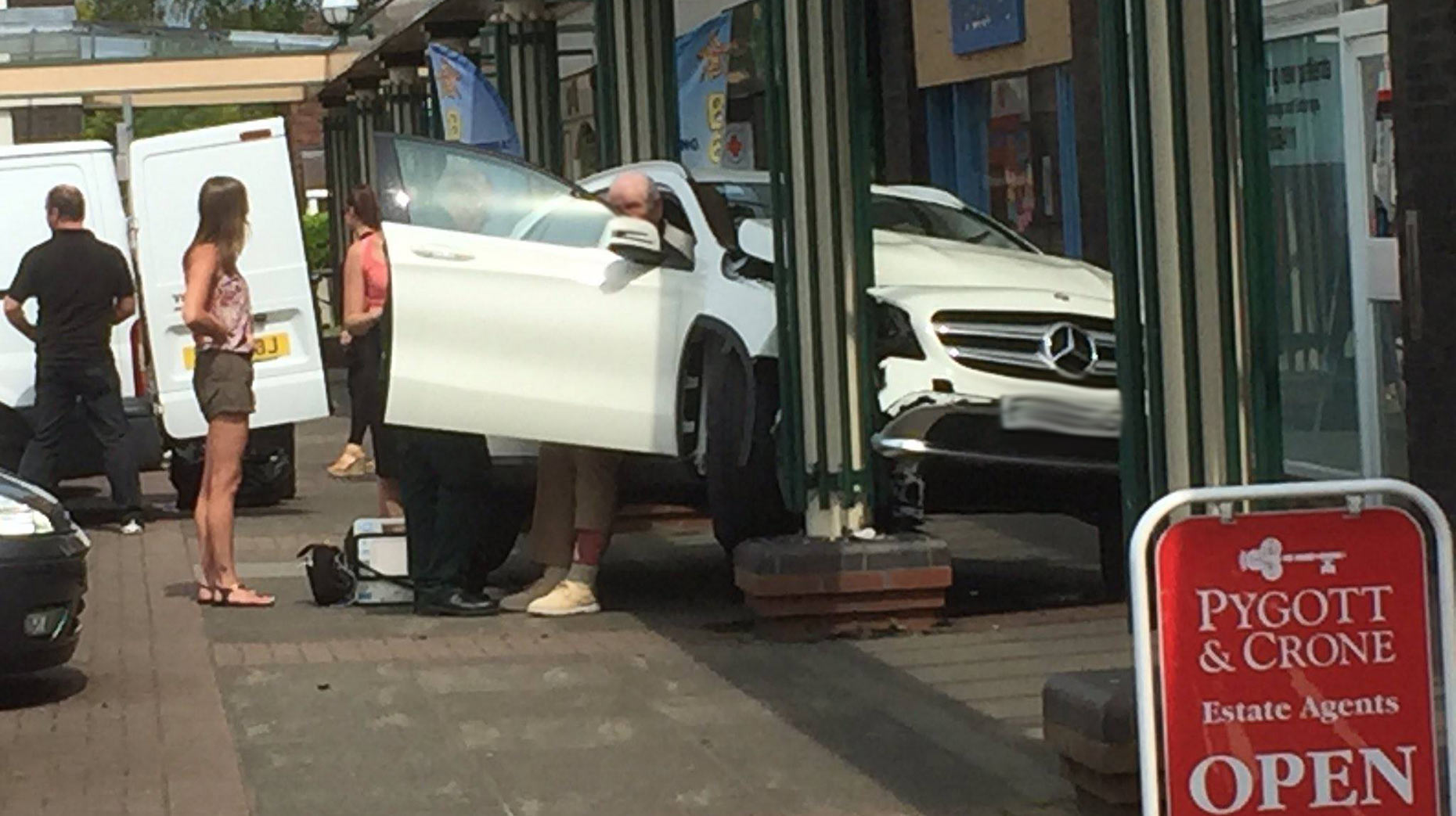 Business owners and customers watched on in shock as a motorist driving a Mercedes-Benz smashed into the front of a shopping centre on the outskirts of Lincoln.
The incident happened just after 3pm on Tuesday, June 7 at The Forum in North Hykeham.
The vehicle ended up wedged between pillars of a roofed walkway in front of the row of shops at the centre off Newark Road.
An eyewitness told The Lincolnite: "Paramedics, police and fire fighters are on scene."
She explained that the driver, believed to be male, had appeared to be parking the car when he continued to accelerate into the pillars of the building's facade.
Significant damage was caused to the front of the vehicle, which was crushed against the post and suspended off the floor.