Future in doubt for Lincolnshire Archive in need of £3.5m facelift
The Lincolnshire Archive in Lincoln faces relocation if a £3.5m investment cannot be found to refurbish the centre. Councillors came together this week to discuss the future of the dilapidated archive centre on Friars Lane in Lincoln and explore options of what can be done to the site. The site, which has been open since 1991, is…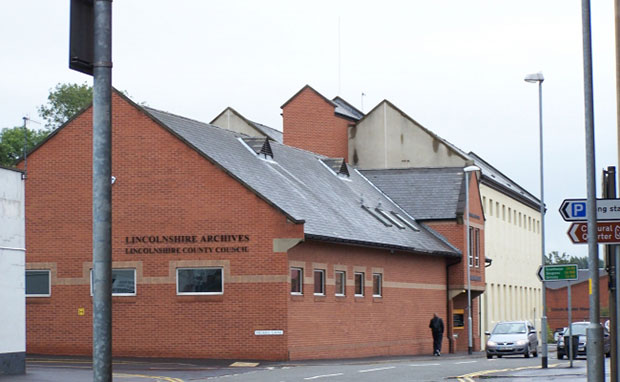 The Lincolnshire Archive in Lincoln faces relocation if a £3.5m investment cannot be found to refurbish the centre.
Councillors came together this week to discuss the future of the dilapidated archive centre on Friars Lane in Lincoln and explore options of what can be done to the site.
The site, which has been open since 1991, is in dire need of refurbishment due to the environmental conditions and specialist equipment needed for the 850,000 documents within.
Nicole Hilton, Community Assets and Resilience Commissioning Manager, said: "We know the current archive building is going to need substantial work in future, if it's to remain fit for purpose.
"So over the coming months we'll be looking at the options for moving forward, which broadly speaking are refurbish the current building or find the archive a new home.
"At the same time, we want to explore how we can make the most of our other heritage sites, building on the success of the Lincoln Castle redevelopment. This will include looking at ways to make the heritage service more self-sufficient.
"At this stage, there are no firm proposals. We're likely to begin discussing possible options will councillors, staff, local organisations and residents later in the year."
The council hopes to have a preliminary plan for the future of the archive by October.
Records held at Lincolnshire County Council's Archives Service have been named as amongst 38 national collections designated as having outstanding national and international importance.
The Bishops Rolls and Registers (dating from 1214/15) which form the core historical records of the diocese of Lincoln, are of 'national and international significance'.
Lincolnshire Archives also offers a number of other services including a public search room for members of the public to consult original archives, microfilm resources and library material relating to the county of Lincolnshire and its connections in other parts of the UK and overseas.