Lincoln council opens new support hub for young people
A new support service for young people was launched at Lincoln City Hall on Wednesday, June 29. The service, named The Network, aims to provide a 'one stop shop' offering joined up support for young people not in employment, education or training. Mayor of Lincoln Yvonne Bodger took part in an official ribbon cutting ceremony…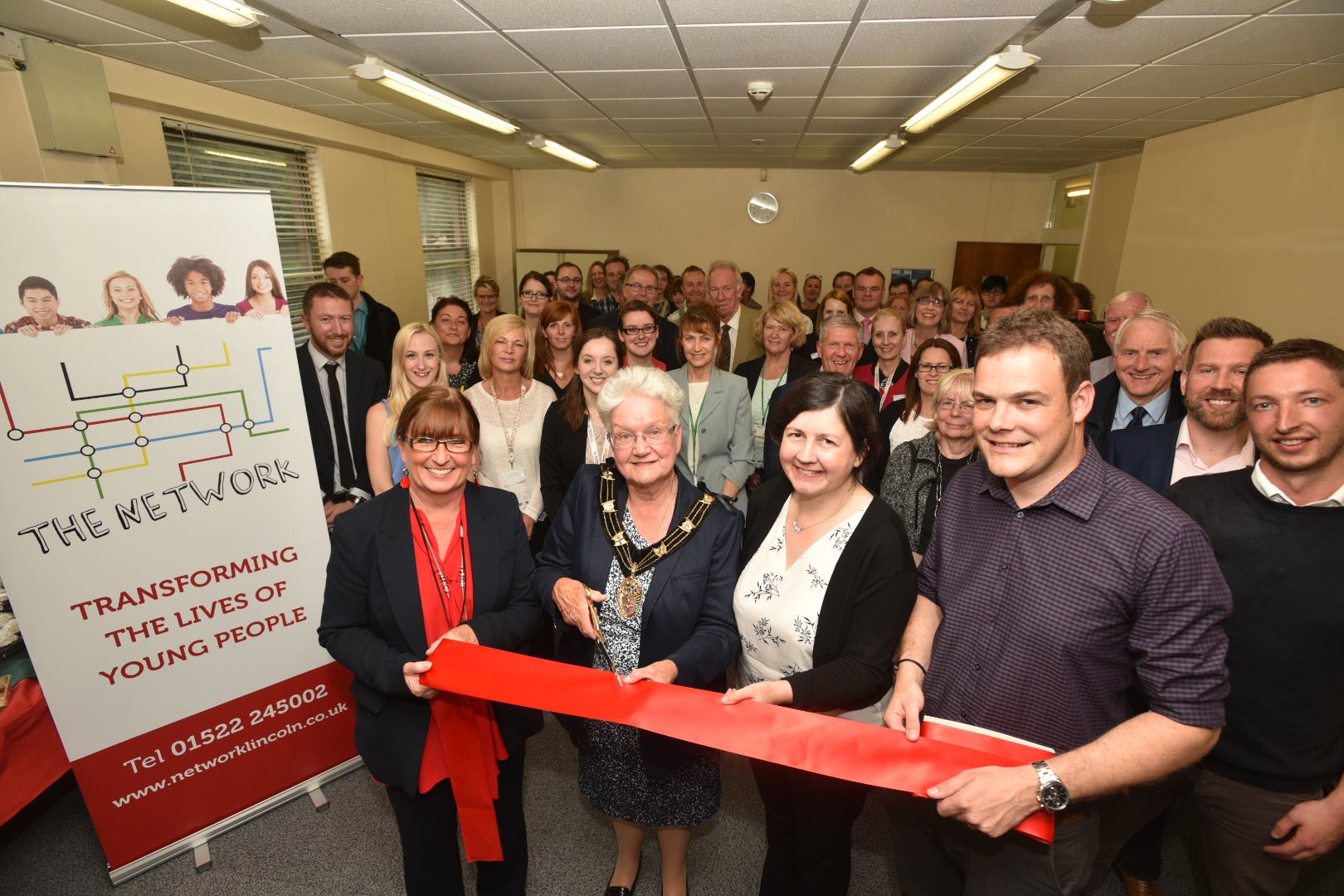 A new support service for young people was launched at Lincoln City Hall on Wednesday, June 29.
The service, named The Network, aims to provide a 'one stop shop' offering joined up support for young people not in employment, education or training.
Mayor of Lincoln Yvonne Bodger took part in an official ribbon cutting ceremony at The Network's base on the ground floor of City Hall, where it forms part of the new Public Services Hub.
Offering face to face support in a central location, The Network has been set up in response to research carried out on the local barriers to youth employment in Lincoln, identifying the need for more support.
It brings together a number of services, including careers guidance and advice, work and training opportunities, help with housing, alcohol and drugs awareness, teenage pregnancy support and financial awareness.
The Network will also aim to raise awareness among employers of the positive impact of investing in young people.
Gain Dunn, Chair of Trustees for The Network said: "We hope to provide a wide range of services and opportunities that will help young people to overcome barriers and progress.
"We believe there is a need for a place where young people know they can get information, advice and access support services to help them progress into education, training or employment."
Yvonne Bodger, Mayor of Lincoln said: "I'm delighted to know that at long last everyone will come together under the umbrella of The Network.
"I think it's brilliant."
Taylor Whittaker, 19, an apprentice in Level three business and administration at the council said: "I think The Network is going to make a massive difference to young people.
"So many young people struggle to get work and this new centre will be so beneficial in getting work and training."