Lincoln road proposed to become one way to ease congestion
Lincolnshire County Council has proposed orders to turn a central Lincoln road into a one way system. The new orders will restrict traffic flow on Brayford Wharf East and High Street, between St Marks Street and Wigford Way, Lincoln. It is proposed that the one way system will restrict traffic to a northbound flow only, where two way…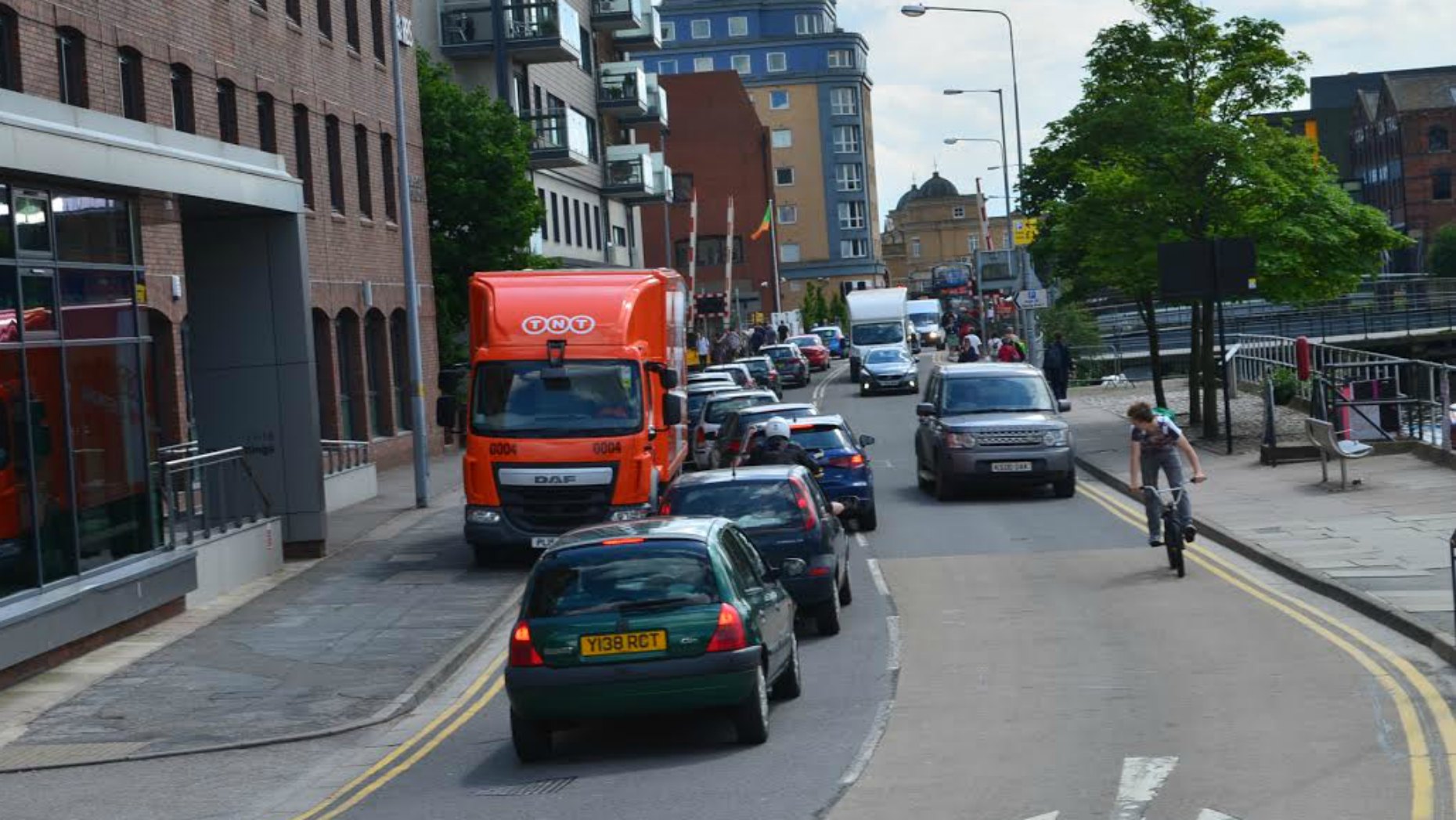 Lincolnshire County Council has proposed orders to turn a central Lincoln road into a one way system.
The new orders will restrict traffic flow on Brayford Wharf East and High Street, between St Marks Street and Wigford Way, Lincoln.
It is proposed that the one way system will restrict traffic to a northbound flow only, where two way traffic flow will remain to the north of Brayford Street.
The plans have so far been met with objection from NCP, who claim the new system will put people off using their car park off Brayford Wharf East.
A mandatory 'with flow' cycle lane is also proposed on the east side of this upper section while pedestrianisation is proposed on the High Street, similar to that in place in the north of the city.
Jeanne Gibson, Development Technical Manager for Lincolnshire County Council said: "The simultaneous barrier downtime at the level crossings on Brayford Wharf East and High Street results in considerable delay on these streets and beyond, as is set to increase in frequency.
"To improve traffic flow through the city centre the A57 is to be re-routed via new highway infrastructure, the East/West Link, which utilises the two existing bridges over the railway and therefore eliminates this delay.
"The proposed changes to traffic flows outlined will reduce congestion relating to the level crossings and encourage traffic to use the new link."