June 17, 2016 12.39 pm
This story is over 89 months old
Lincoln 'Viking' to run 53.5 mile ultra marathon for charity
Lincoln's very own Viking will be running the Race to the King for the Lincolnshire and Nottinghamshire Air Ambulance service and Save the Children. Liam Peltell, 25, a trainee accountant from Lincoln, will run the race on Saturday, June 25 and Sunday, June 26. The race is describe as an 'ultra marathon' spanning 53.5 miles along the South Downs…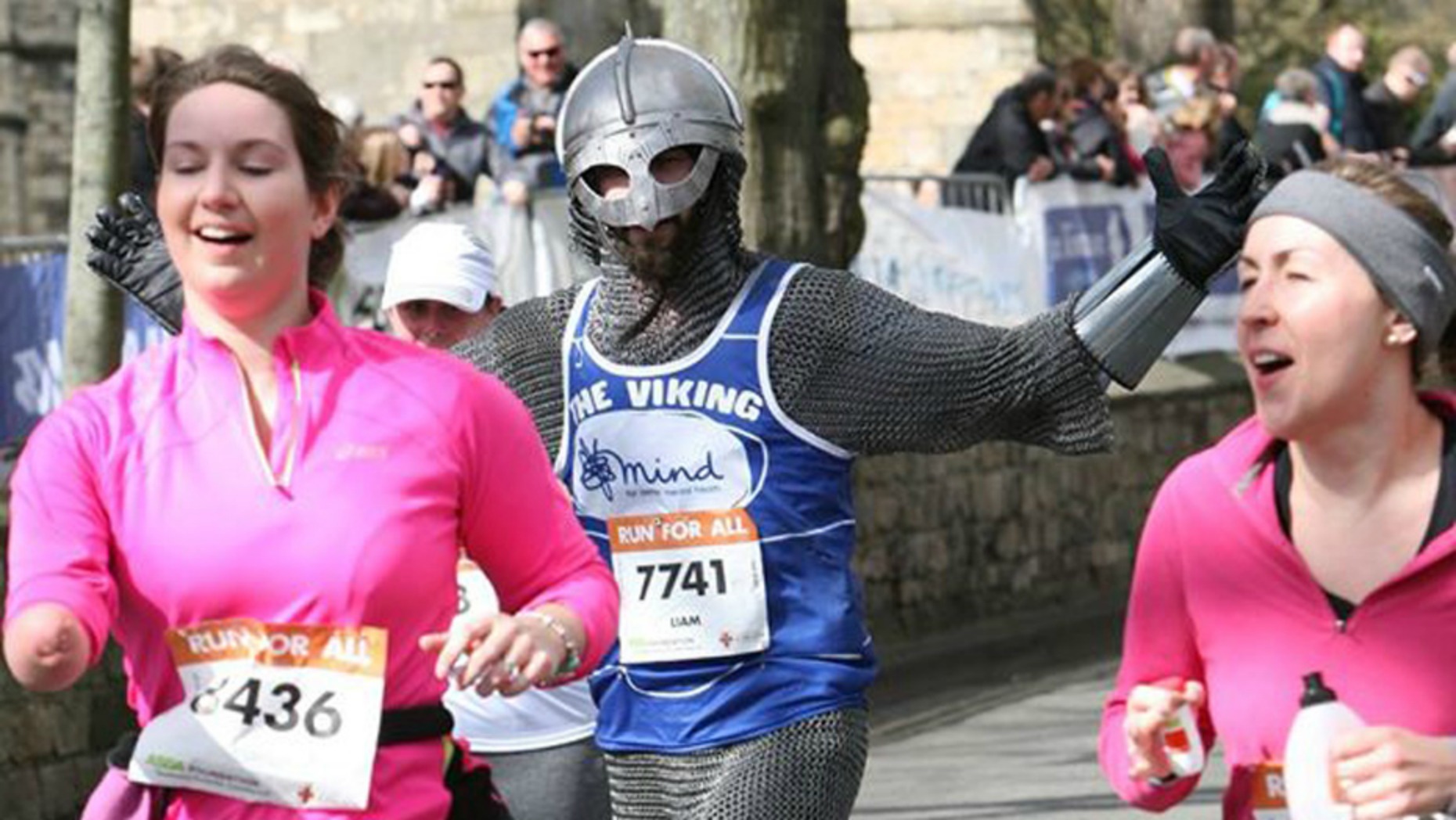 Lincoln's very own Viking will be running the Race to the King for the Lincolnshire and Nottinghamshire Air Ambulance service and Save the Children.
Liam Peltell, 25, a trainee accountant from Lincoln, will run the race on Saturday, June 25 and Sunday, June 26.
The race is describe as an 'ultra marathon' spanning 53.5 miles along the South Downs Way. What's more, Liam will complete the route dressed as a Viking.
The viking costume is covered in 18kg chainmail, which Liam will wear as he aims to raise £10,000 for charity.
Around 1,500 people will set off from the Slindon estate in East Sussex along the route past Iron Age forts and Bronze Age burial grounds to Winchester Cathedral, the burial place of the earliest kings of England.
So far, Liam has raised £780 for Sport Relief, Dementia UK and Mind.
Liam said: "Running in chainmail is not comfortable. It's more painful than you might think, it can get quite hot and the noise of the hood rattling against the helmet is very loud.
"Other runners think I'm crazy and spectators are great – I always get lots of cheers and encouragement.
"As you can imagine, I'm usually at the back of the field, with other charity runners and you get to hear some inspiring and sometimes heartbreaking stories that keep you going."
This will be Liam the Viking's penultimate race before he retires after the Lincoln half marathon in October.
To sponsor Liam the Viking, visit the website.