June 3, 2016 3.41 pm
This story is over 66 months old
Lincolnshire Police launch official investigation into alleged election fraud
Lincolnshire Police said they are investigating allegations of irregularities in general election spending by the Conservative Party. The force initially conducted 'general enquiries' after an investigation by Channel 4 News claimed the party abused rules in the 2015 general election and three 2014 by-elections. Particular attention has been brought to the Conservative Party's "BattleBus 2015" campaign, which…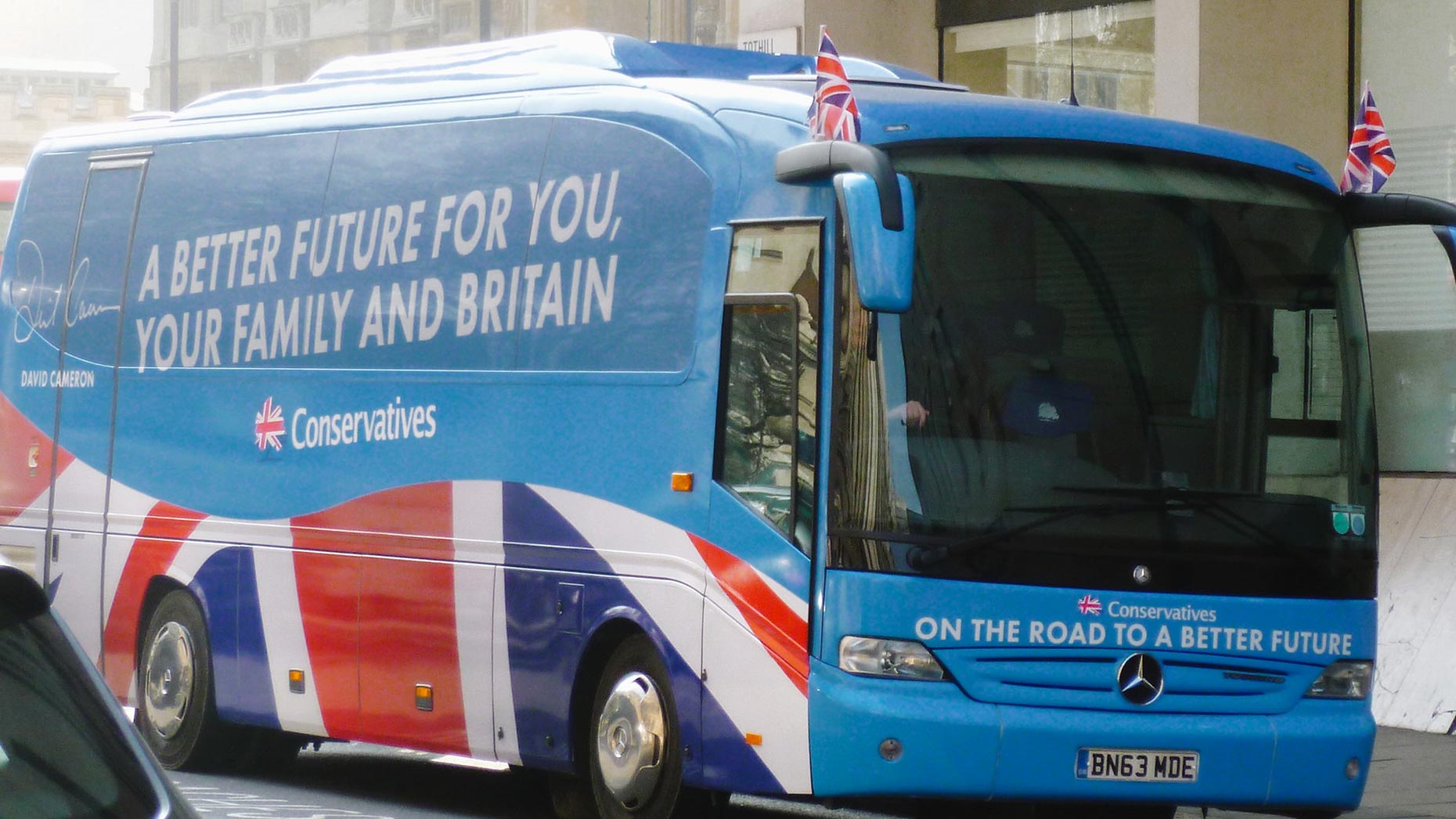 Lincolnshire Police said they are investigating allegations of irregularities in general election spending by the Conservative Party.
The force initially conducted 'general enquiries' after an investigation by Channel 4 News claimed the party abused rules in the 2015 general election and three 2014 by-elections.
Particular attention has been brought to the Conservative Party's "BattleBus 2015" campaign, which saw activists bussed to 29 marginal constituencies in England, including Lincoln.
The media probe revealed more than £38,000 of spending on accommodation for Conservative activists touring the country on the bus, the absence of which from the party's expenses was blamed on an "administrative error".
The party went on to secure 22 seats in the 29 destinations, key to them securing an overall majority in the House of Commons.
A Lincolnshire Police probe is now underway into allegations circling the MPs implicated in the accusations.
The deadline for any prosecutions is one year from the date of any offence.
According to Channel 4, a total of 18 police forces in the country have now been granted or are seeking an extension to the time limit on investigations.
Lincolnshire Police have not confirmed whether a judge order allowing more time for the investigation has been granted or sought.
A spokesperson from Lincolnshire Police said on Friday, June 3: "We are investigating these allegations but as these investigations are ongoing, we will be making no further comment at this stage.
In Lincoln, Conservative candidate Karl McCartney went on to defeat Labour's Lucy Rigby by 1,443 votes, an increase on his majority of 1,058 from 2010.
McCartney declared a total of £12,628.68 in the short campaign for the election, more than any other candidate but well inside the spending limit of £13,136.28.
This included staff costs, advertising, the hiring of a PA system and correx posters, and other standard election items such as rosettes and magnetic signs.
No mention was made of the BattleBus, which arrived in Lincoln on May 4, the same week as the election.
McCartney insisted previously that he and his party complied with 2015 general election laws.
He confirmed that he and his colleagues 'pro-actively provided information' to Lincolnshire Police.
He has also accused "those with limited knowledge of election law" of an attempted smear the reputation of fellow Conservative politicians, candidates and their agents.
He said last month: "My election expense return for the 2015 general election was completed and returned by my election agent in accordance with election law.
"The party's national bus tour was authorised and paid for by the Conservative Party nationally, was intended to promote the party's success in the general election, and therefore did not form part of my local election expenses."
Making a false spending declaration in an election carries a punishment of up to a year in prison and/or an unlimited fine.
Anyone found guilty is also barred from running in a general election or holding any elected office for three years.