A1 closed near Grantham after tanker crashes with car
The A1 at Stoke Rochford near Grantham is closed until 4pm the earliest after a tanker crashed with a car towing a caravan. The A1 is closed between Colsterworth on the southbound lanes and the A607 on the northbound lanes. The incident happened at around 11.10am on July 10 when a blue Volkswagen Tiguan towing a single…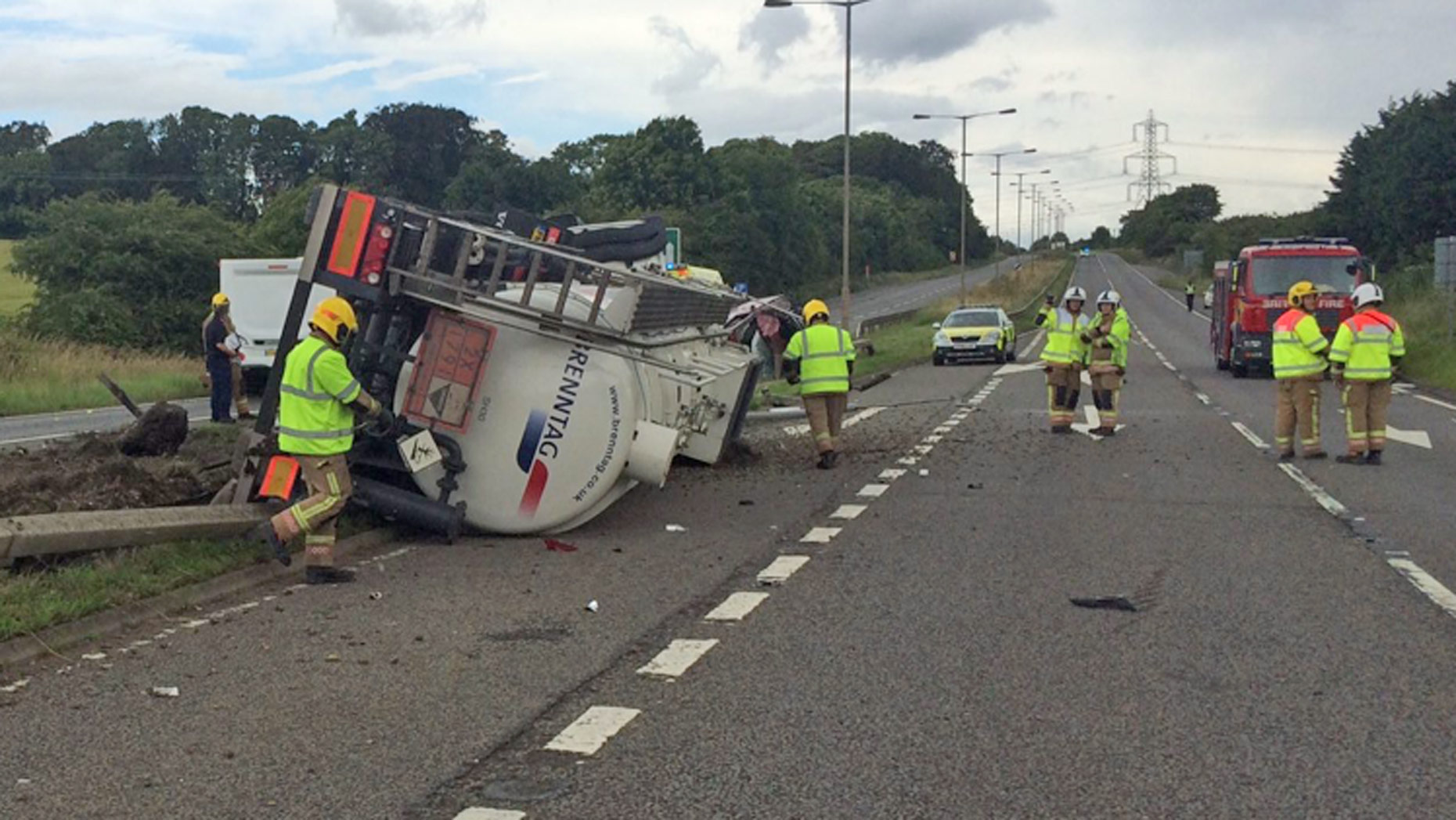 The A1 at Stoke Rochford near Grantham is closed until 4pm the earliest after a tanker crashed with a car towing a caravan.
The A1 is closed between Colsterworth on the southbound lanes and the A607 on the northbound lanes.
The incident happened at around 11.10am on July 10 when a blue Volkswagen Tiguan towing a single axle caravan collided with an HGV Tanker.
The driver of the tanker has been taken to hospital but is not seriously injured. The driver of the Tiguan has received minor injuries but has not been taken to hospital.
The tanker carrying a cleaning agent is on its side across the central reservation, but it is not leaking, police said.
The tanker contains a cleaning agent, which is not flammable.
Both lanes of the A1 will remain closed until at least 4pm while specialist recovery takes place.