July 5, 2016 2.10 pm
This story is over 71 months old
Christine Kimbrell: She sells Seychelles
Being a full time single mother of two didn't hold Christine Kimbrell back when it came to fulfilling her ambitions of running her own business. Having travelled the world as a flight attendant for British Airways and United Airways, she managed to see some amazing places and wanted to share those experiences with the world.…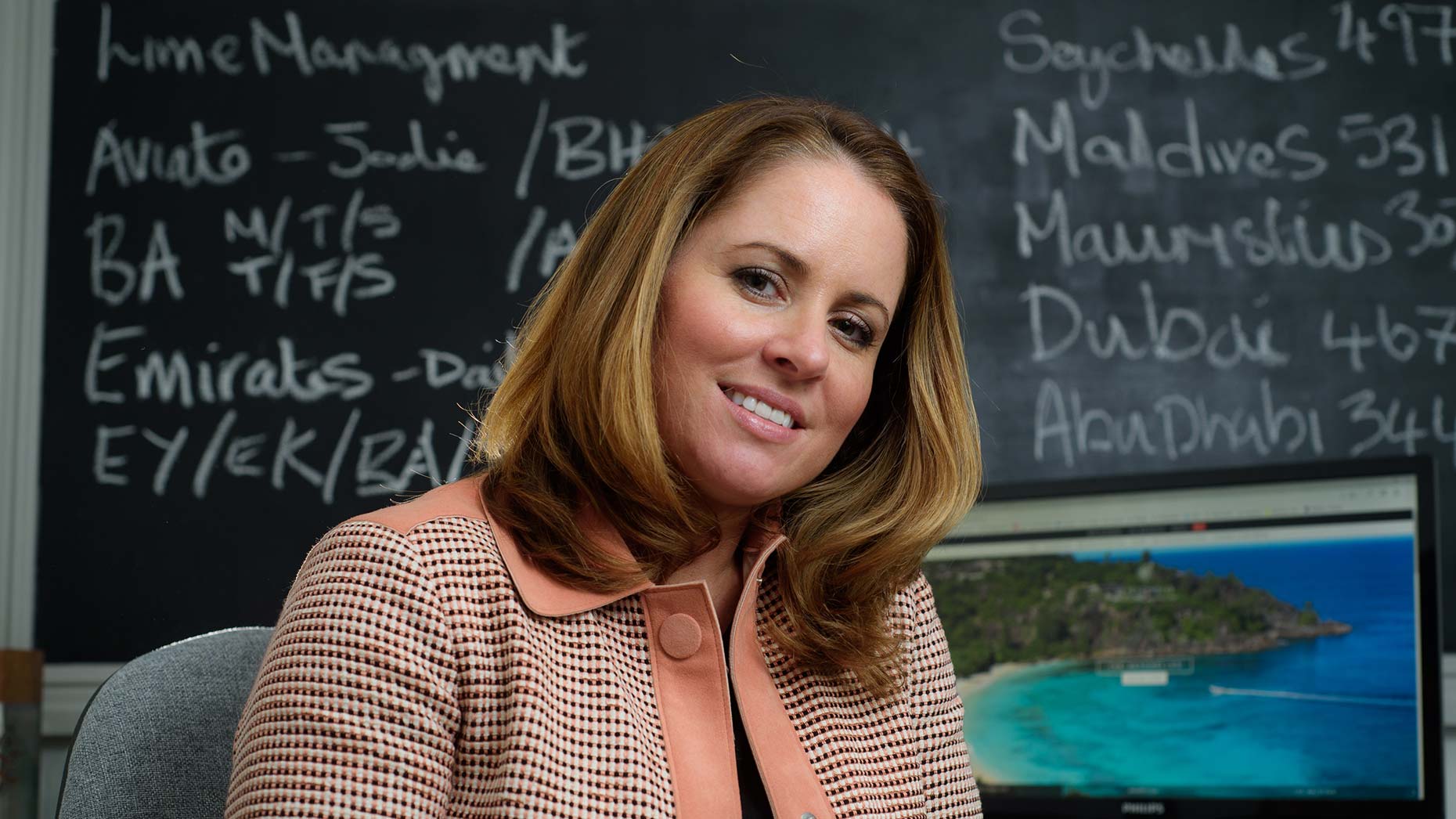 Being a full time single mother of two didn't hold Christine Kimbrell back when it came to fulfilling her ambitions of running her own business. Having travelled the world as a flight attendant for British Airways and United Airways, she managed to see some amazing places and wanted to share those experiences with the world. Now she sells the holidays that dreams are made of to some of the world's richest people.
Ten years in and Christine has never received a complaint. The luxury holiday provider SeyExclusive, which focuses on the Seychelles, has made a profit every year, even throughout the recession. The company has a turnover of £2.5 million and anticipates that this will continue to grow to £3 million by the end of the year.
---
This feature interview was first published in issue 86 of the Lincolnshire Business weekly magazine, now available to read at www.lincsbusiness.co. Subscribe to the email newsletter to receive the latest edition in your inbox this Friday.
---
With two children, one with ADHD and autism, a full time job and an oncoming recession, it would seem nearly impossible to be able to find the time to actually set up a business, but Christine had a trick up her sleeve.
"I like a full life," Christine laughed. "I always wanted my own business, I'm an entrepreneur at heart. I can see business in anything. I have a million business ideas that I come up with weekly and I always wanted to do something with travel as well because I love it so much."
But when she told her employers that she was pregnant with her first child, they grounded her and sent her home on full pay for the full term of her pregnancy and maternity, where she had nothing but time. Not one to sit around and do nothing, Christine seized the moment.
That very next day I went from being cabin crew to opening my own business. I saw it as an opportunity. I was getting full pay and this is what I wanted to do.
Having been to the Seychelles for a friend's wedding and also got engaged and married out there, it was a place that was close to her heart as well as paradise.
"The Seychelles at the time wasn't sold properly. People would pay a lot of money to get there and then stay in some really pretty awful hotels. But since then, we've had the Four Seasons open, the Hilton then opened and then we have gone into all the islands as well. Everything's been renovated, it's one of the best destinations in the world – It was a good time to get in.
"When I got there on holiday, I thought it was just the most amazing, beautiful network of islands that not many people knew about, or if they had gone there, they would probably have only stayed on one island and not done a lot of island hopping.
"The island hopping is what it's all about in the Seychelles. Every island is so different. You could be on a coral island or you could be on a granite island, one with mountains, one completely flat and it's about how to sell it. It's just stunning."
A good grounding
With a total set up cost of £3,000 paid on her credit card in 2006, Christine started to create her new business, which would only sell exclusive holidays to the Seychelles, later expanding into the Maldives and Mauritius.
"I had built the website for about £1,000. I was paying myself and that was it. All I needed was a website and a phone. I made my money back within the first six weeks."
She never resorted to turning to the banks for funding, which as the recession was fast approaching was a good thing, but it did mean that she was trying to get her business going on a very tight budget.
---
Continue reading the full cover interview with Christine Kimbrell in issue 86.
For the latest dispatch of business news from across Lincolnshire delivered in your inbox every Friday, subscribe to the Lincolnshire Business magazine.