Eastern European store to become student flats if plans approved
Plans to knock down an Eastern European supermarket on Lincoln High Street to create 12 student flats will go before councillors next week. City of Lincoln Council will decide on plans for the demolition of the Super Lincs store on 116 High Street, which sells predominantly Polish and other Eastern European produce, at a meeting…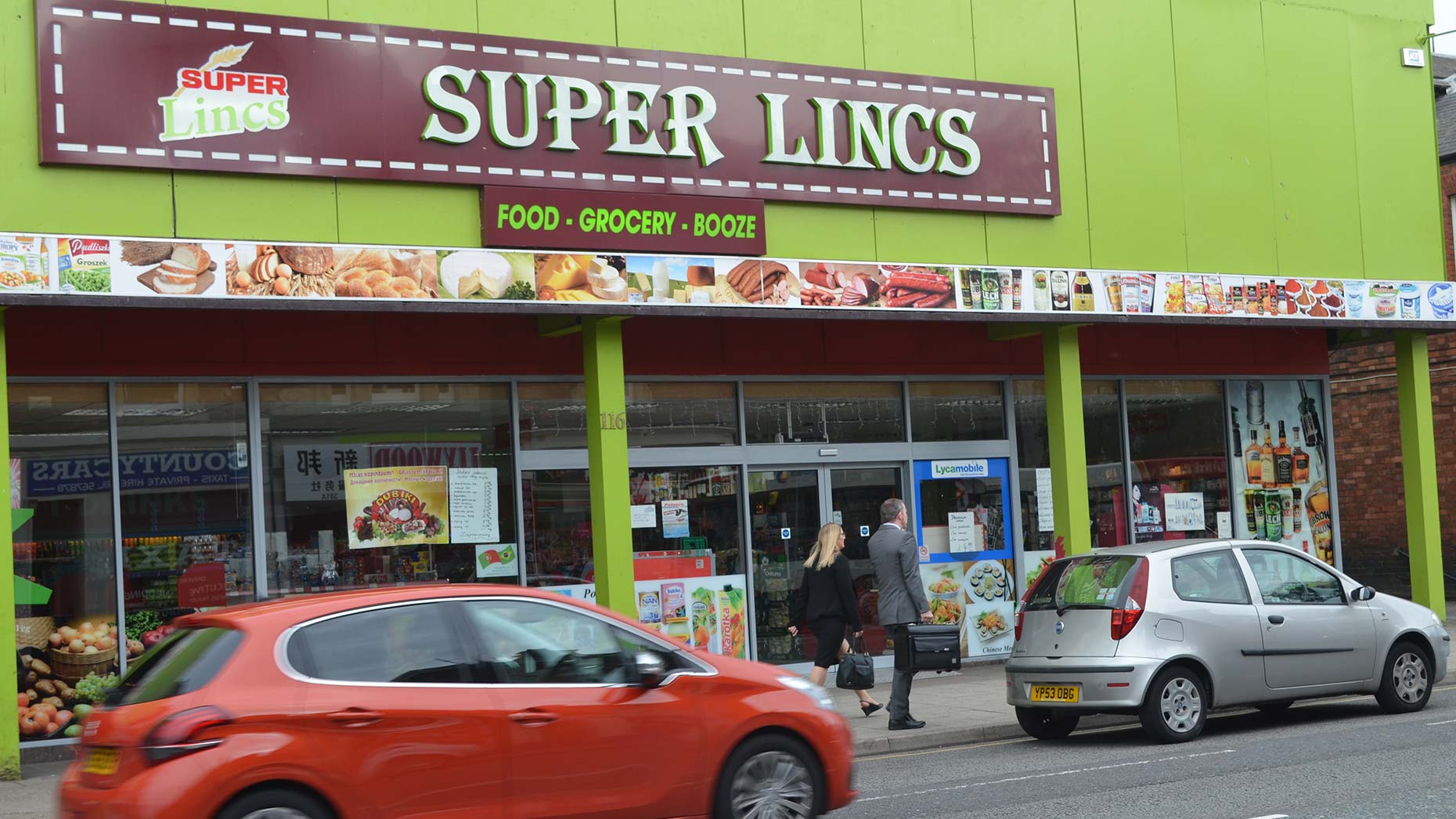 Plans to knock down an Eastern European supermarket on Lincoln High Street to create 12 student flats will go before councillors next week.
City of Lincoln Council will decide on plans for the demolition of the Super Lincs store on 116 High Street, which sells predominantly Polish and other Eastern European produce, at a meeting on Wednesday, July 20.
The current two-storey building would be replaced with a bigger part three, part four storey structure under the proposed plans.
The proposals would see 91 student bed spaces created inside the 12 flats, with space on the ground floor reserved for retail use.
A house on Gaunt Street would also be erected to complete the terrace on the road, and would operate as a five-bed self-contained house in multiple occupation.
A new building to rear of 11-21 Gaunt Street would accommodate eight bedrooms and associated living accommodation.
Due to the proposed use of the building as student accommodation, the council has suggested including a clause in the Residency Agreement prohibiting occupants from keeping a vehicle within one mile of the flats.
This would allay fears raised by some residents on Gaunt Street, to the south of the proposed development, who have told the council that they are concerned about future parking problems on their road.
A total of 61 cycle spaces would be provided, encouraging students to use their bikes to travel to university.
The submitted application follows on from a previously consented scheme approved in November 2007 which was not implemented due to the financial crisis.
However, the council has said that the principle of developing this site is still valid and the principle of the new proposals are generally in line with the previously approved scheme.
A report to councillors recommending the proposals be granted conditionally said: "By retaining the retail element at ground floor the proposals do not result on the area losing its mixed use character and the building itself would have a satisfactory physical and functional relationship to adjoining buildings and streetscape.
"The proposed development would maintain the level amenity currently enjoyed by neighbouring properties.
"The proposals are therefore in accordance with local planning policy."