Lincoln beach returns to city in new location
Lincoln by the Sea, one of the city's hottest annual attractions, is returning in time for the start of the holidays in a new location. Tonnes of real seaside sand is on the way to Lincoln, along with traditional striped deckchairs and a children's roundabout. The beach opens on Monday, July 18 at 10am with plenty…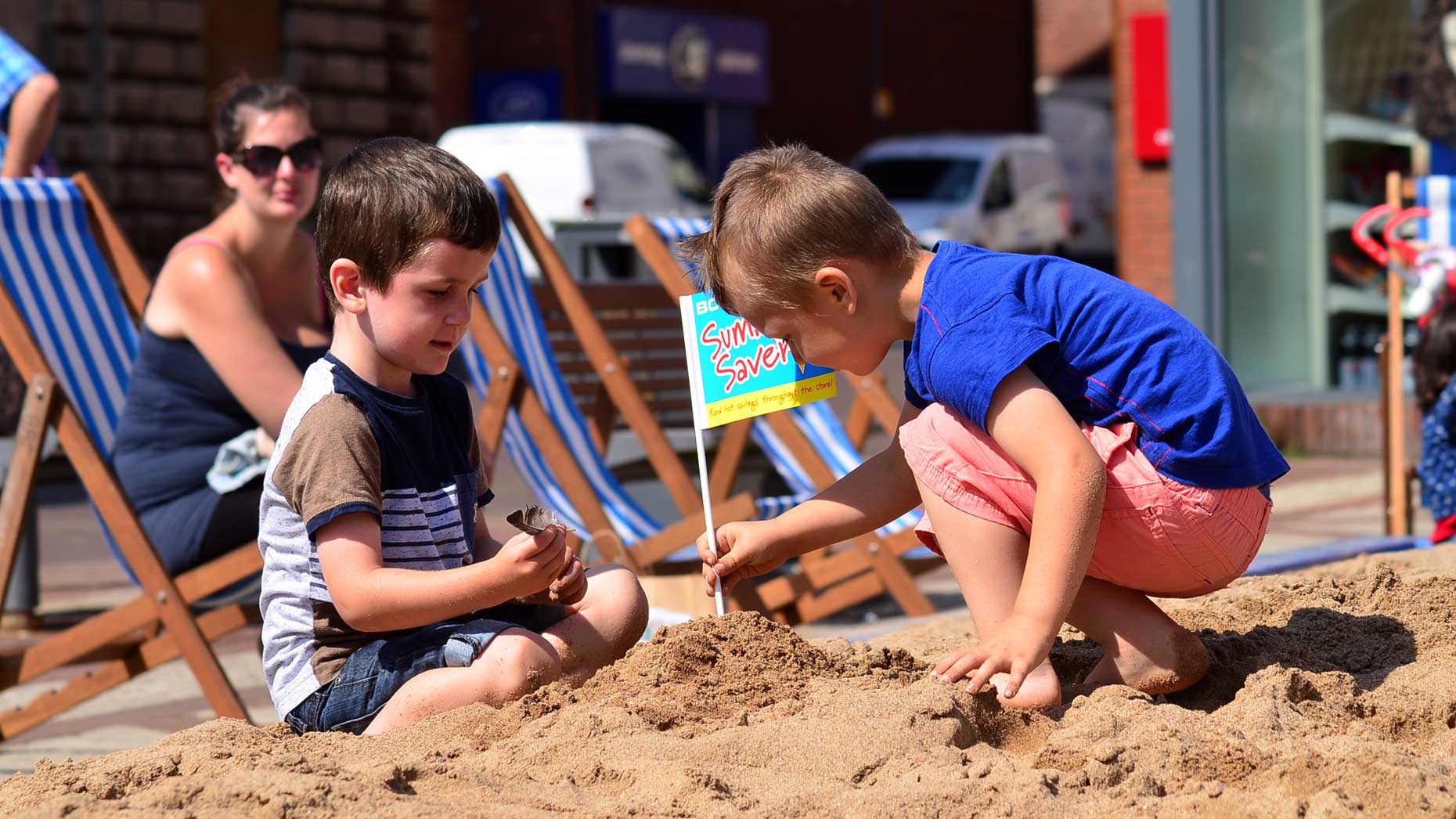 Lincoln by the Sea, one of the city's hottest annual attractions, is returning in time for the start of the holidays in a new location.
Tonnes of real seaside sand is on the way to Lincoln, along with traditional striped deckchairs and a children's roundabout.
The beach opens on Monday, July 18 at 10am with plenty for youngsters to look forward to including creative activity sessions and appearances by Punch & Judy.
Lincoln BIG Events & Promotions Manager Michael Armstrong said: "This year, with all the changes taking place in the Sincil Street and market area, the beach has been relocated to The Cornhill, where it will remain until September 3.
"It will still be as big as usual and we've got lots of extra fun lined-up for children.
"There'll be plenty of space for their parents and friends to relax in our traditional seaside deckchairs and enjoy an ice cream or snack from one of the nearby shops and cafes."
Grantham-based Creation Station will be running fantastic children's activity sessions on July 29 and August 8 and 23.
Punch & Judy will also be visiting the beach, with shows taking place on July 21 and 26, August 4, 9, 11, 18, 23, 25 and 30.
Anyone who misses those need not feel disappointed because the actual Punch & Judy Festival takes place at sites around the city on July 29 and 30.
As a bonus, this year's International Chamber Music Festival, taking place between August 12 and 21, will feature events aimed at children.