July 20, 2016 12.14 pm
This story is over 65 months old
Lincoln builders raise £42k for terminally ill colleague
A campaign by a group of Lincoln workmen to help their terminally-ill colleague buy his home has almost reached the half way point, raising £42,000 so far. Keith Ellik, who has stage four cancer, lives in the house on the Ermine estate with his partner Sasha and his young son Leighton. On hearing of Keith's…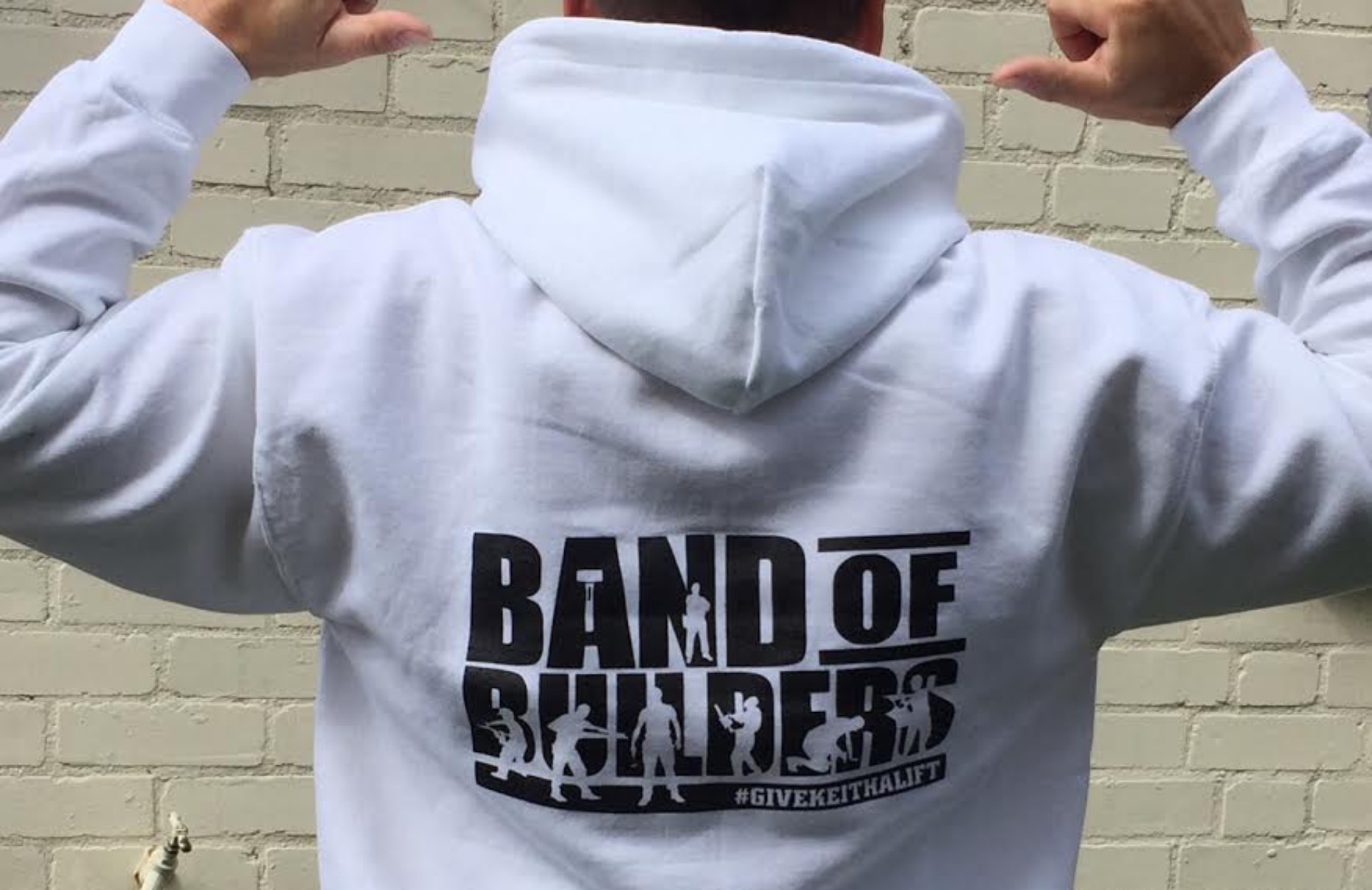 A campaign by a group of Lincoln workmen to help their terminally-ill colleague buy his home has almost reached the half way point, raising £42,000 so far.
Keith Ellik, who has stage four cancer, lives in the house on the Ermine estate with his partner Sasha and his young son Leighton.
On hearing of Keith's diagnosis, his boss Addam Smith took to social media to assemble a team of 50 specialists including builders, plumbers and landscapers who transformed the property.
They then embarked on their "Give Keith a Lift" drive to raise £100,000 to enable Keith and his family to transform and buy the property.
A helping hand
The team at Keith's workplace are selling specially-designed "Band of Builders" t-shirts to raise money for the fund, which has also attracted anonymous donations.
Law firm, Bridge McFarland, which has an office in Lincoln, will be providing its conveyancing services free of charge to help Keith Ellick complete the deal for his family home in Ermine, Lincoln.
Michelle Bradford of Bridge McFarland said: "It was heart-warming to hear how so many people have come together to help Keith and his family. We work closely with Starkey and Brown and we have been working in the Lincoln area for many years so we wanted to do something to help.
"We want to help Keith complete the purchase as soon as possible and we would urge as many people as possible to make a donation."
Lincoln-based estate agents Starkey and Brown have pledged to donate £1,000 for every house on the Ermine sold through their firm, and their involvement prompted Bridge McFarland to offer its support.
To support the "Give Keith a Lift" campaign please visit the Go Fund Me Page.