July 13, 2016 8.49 am
This story is over 88 months old
Lincolnshire MPs congratulate new Prime Minister Theresa May
Leading Eurosceptic Conservative MPs in Lincolnshire have congratulated the incoming Prime Minister Theresa May, stating that they are confident she will be a great success. Lincoln MP Karl McCartney and Gainsborough MP Sir Edward Leigh both voted to leave the European Union in the referendum on June 23, while May backed the Remain campaign. May…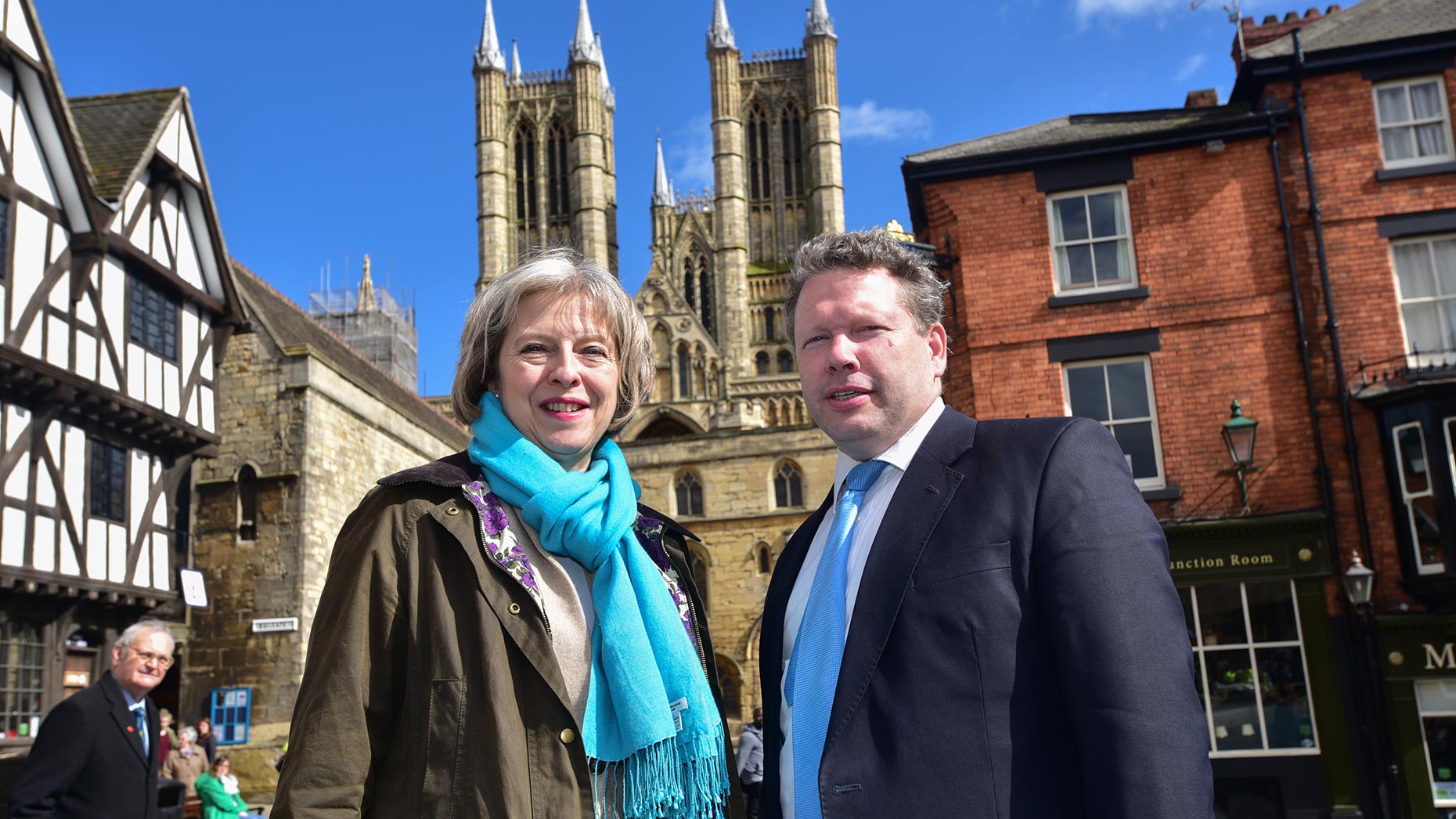 Leading Eurosceptic Conservative MPs in Lincolnshire have congratulated the incoming Prime Minister Theresa May, stating that they are confident she will be a great success.
Lincoln MP Karl McCartney and Gainsborough MP Sir Edward Leigh both voted to leave the European Union in the referendum on June 23, while May backed the Remain campaign.
May will now take over as prime minister from this evening, replacing David Cameron who has been in the post since 2010 and has led the Conservative Party since 2005.
McCartney said in a statement: "I first met Mrs May in the early 1990s when she was a councillor in the London Borough of Merton and ever since then I have seen her effectively deploy her political skills at various levels within the party and in government.
We have great and exciting challenges ahead in our country. As well as of bringing the country together and securing the best possible arrangements for leaving the European Union, we also need to keep growing our country's economy, bring down the rate of immigration and reduce crime.
"I am confident that our new prime minister will be a great success in meeting these challenges and she has my full support."
Leigh, who strongly backed Energy Minister Andrea Leadsom's leadership bid, has also congratulated May, promising her his full support.
He said: "Now is the time to unite our country and move towards a prosperous, democratic future outside the European Union and I'm confident that Theresa can be a great prime minister.
"I myself thought Andrea Leadsom was the best candidate and I'm disappointed she's pulled out.
A free, frank, and friendly debate amongst party members would have made a healthy contribution to our political culture, and it would be good for Conservative Party members to have their say.
"I am glad, however, that we can form a new, strong Conservative government in a timely matter. We're moving the country in the right direction."
Sleaford and North Hykeham MP Stephen Phillips also voted to leave the European Union, but gave his backing for May to become the next Conservative leader during the leadership contest.
He said: "I am delighted to see Theresa May as our new prime minister and leader of my party. This is a difficult time for the country, and we require a strong person at the helm – and I believe Theresa is that person.
"I am glad that we have been able to elect our new leader so quickly, and I am reassured by the smooth transfer of power and the swift uniting of my party.
I know that some are concerned that she is a 'Remainer', but she has said that Brexit means Brexit and I have no doubt in her ability to negotiate a deal in the best interests of this country.
"I look forward to working with her to ensure a bright future for the UK outside of the EU."
Louth and Horncastle MP Victoria Atkins, who backed Remain and supported Theresa May's leadership bid, has also welcomed the former Home Secretary into her new position.
She said: "I have worked closely with the Home Secretary in my roles on the two committees that scrutinised the Investigatory Powers Bill, and have examined her department as a member of the Home Affairs Select Committee.
"When I announced my support for her candidacy last week, I said that Theresa May has the experience, resolve and skills necessary to lead our great country.
"I look forward to supporting her in securing a bright future for the United Kingdom out of the European Union."