July 14, 2016 12.20 pm
This story is over 65 months old
Lincolnshire schools to take part in new work experience and mentoring programme
A total of 29 schools across Lincolnshire are set to be involved in a new project giving young people vital skills before they enter the workplace. Lincoln-based social enterprise The EBP has secured grants from a major investment fund created by The Careers & Enterprise Company to deliver Project Lumen. The mentoring and work experience…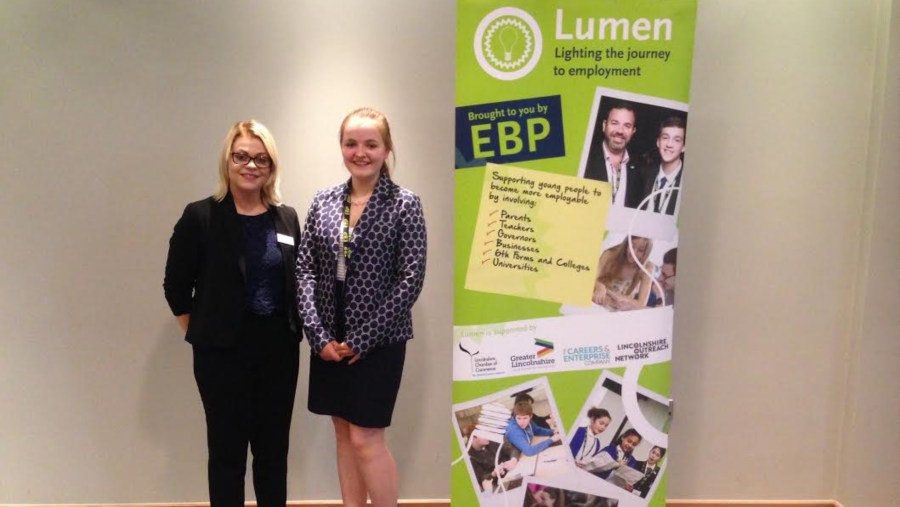 A total of 29 schools across Lincolnshire are set to be involved in a new project giving young people vital skills before they enter the workplace.
Lincoln-based social enterprise The EBP has secured grants from a major investment fund created by The Careers & Enterprise Company to deliver Project Lumen.
The mentoring and work experience programme will equip 2,700 teenagers with industry skills to improve their job prospects, as well as demonstrating the range of careers available to them.
Nominated students will enjoy one-to-one mentoring from business leaders, employability skills workshops, and networking sessions with teachers.
Project Lumen was officially launched on July 12 at the DoubleTree by Hilton hotel in Lincoln.
Human Alchemy's Dawn Barron discussed her work with The EBP from a business perspective at the launch, including mentoring young people on the Mini Exec programme.
Horncastle Grammar School student Olivia Tant also gave a speech, explaining her involvement in the Mini Exec programme, and her plans to study business management.
Beth Curtis, Head of Business Development and Operations at The EBP, said: "Project Lumen will provide invaluable opportunities for young people to interact with representatives from businesses, raising awareness and stimulating interest in the range of careers open to them."