August 27, 2016 5.24 pm
This story is over 68 months old
Shoppers evacuated from flooded Tesco store near Boston
Shoppers have been evacuated from a flooded Tesco supermarket near Boston. Initial eyewitness reports said that the superstore in Wyberton Fen had been reportedly been struck by lightning, causing some of the roof to collapse. Emergency services arrived at the supermarket on New Hammond Beck Road, with shoppers being evacuated. A spokesperson for Tesco said:…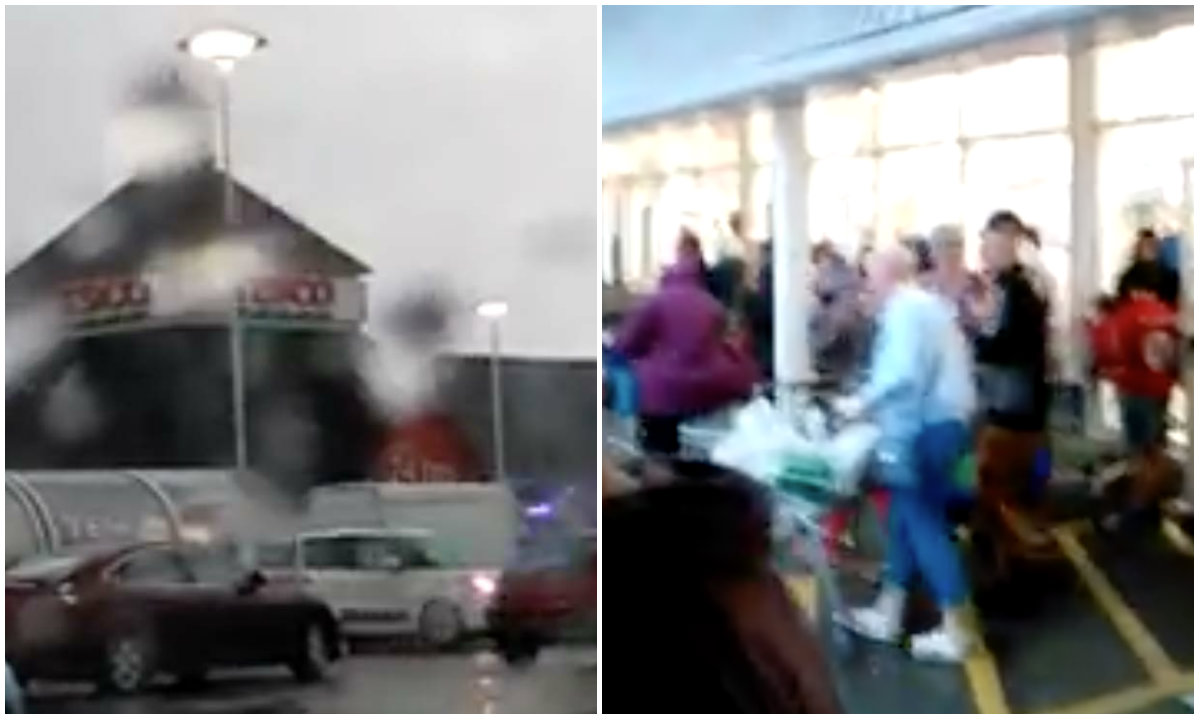 Shoppers have been evacuated from a flooded Tesco supermarket near Boston.
Initial eyewitness reports said that the superstore in Wyberton Fen had been reportedly been struck by lightning, causing some of the roof to collapse.
Emergency services arrived at the supermarket on New Hammond Beck Road, with shoppers being evacuated.
A spokesperson for Tesco said: "There has been rainwater along the roof of the store and due to its volume, the pipe has overflown.
"The rainwater has come through the roof and onto the shop floor, so the store has been closed whilst that is the case.
"We are working to get the rainwater cleaned up and the store reopened as soon as possible.
"However, the roof has not collapsed and it does not appear that the store has been hit by lightning."
Heavy rain and thunderstorms have hit the county this afternoon, with the Met Office issuing a weather warning for the rest of today and overnight.
The videos below have been taken by Stuart Wild at the scene.