August 30, 2016 12.30 pm
This story is over 68 months old
Lincoln gran celebrates anniversary of groundbreaking kidney transplant
A glamorous Lincoln grandmother has said she feels like she's won the lottery after a kidney transplant, which was the first of its kind in the UK, gave her six years of freedom. Deborah Bakewell, 60, from Doddington Park in Lincoln was the first person in the country to receive a kidney that would previously…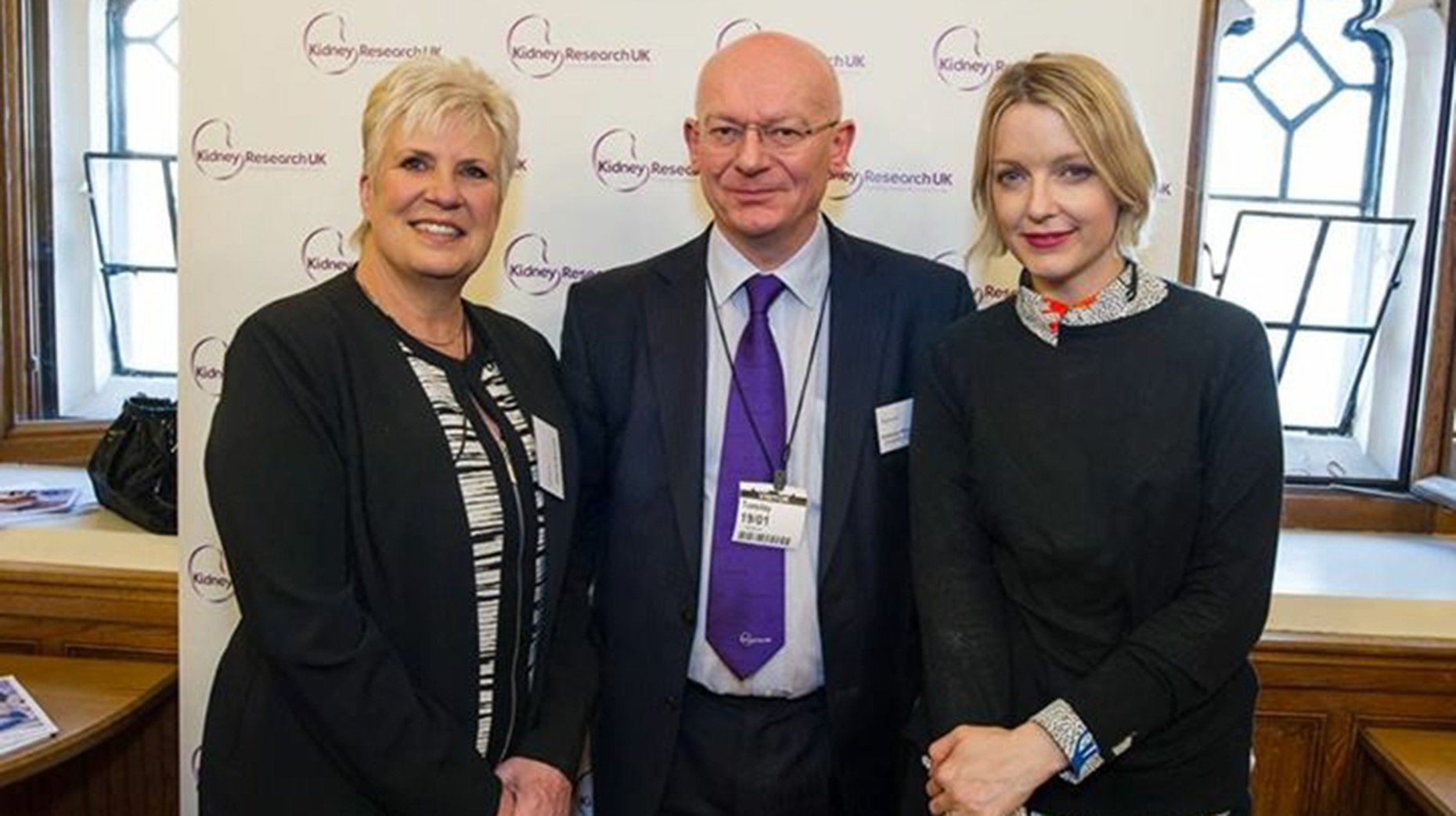 A glamorous Lincoln grandmother has said she feels like she's won the lottery after a kidney transplant, which was the first of its kind in the UK, gave her six years of freedom.
Deborah Bakewell, 60, from Doddington Park in Lincoln was the first person in the country to receive a kidney that would previously have been rejected for transplant after a Kidney Research UK breakthrough.
Deborah had suffered with kidney problems for most of her life until her kidneys completely failed in 2007, aged 51.
Now she says she is finally able to go and do the things people take for granted like taking her grandchildren to the park, or spending a day at the races. She's even booked a holiday abroad.
She said: "I had been diagnosed with polycystic kidney disease when I was 23 years old.
"My mother also had the condition, so did my grandmother and my nephew. My mum used to dialyse at home but because I had moved out by then, I didn't really see what she had to cope with.
"Then, in my 40s it really started to catch up with me. I was working full time and had no energy. I was continually having to rest and it's quite a shock that all of a sudden you've got to change your lifestyle abruptly because of something that is going to slow you down and potentially kill you."
Unfortunately no one in Deborah's family was a suitable match to be a donor so she was placed on the organ waiting list – along with around 6,000 others – and started overnight dialysis at home.
"I was hooked up to the machine for nine hours a night, seven nights a week. I started feeling so much better but the thing I no longer had was freedom," said Deborah.
"I had diet restrictions and travel restrictions. Just going away for the weekend to my step-son's wedding was like a military operation. The machine had to come with me, plus boxes of fluids and loads of equipment. It was a bit of a nightmare, but I was on autopilot, I carried on going to work and doing as much as I could – and that went on for three years."
Then, in December 2010 Deborah received the call that there was a kidney available for her. The kidney itself had been damaged but, medics explained that by using a procedure known as warm perfusion, it would still be possible to use the kidney for Deborah's transplant.
"We got to the hospital in Leicester and Professor Mike Nicholson advised me of the general procedure for a kidney transplant.
"Then he went on to explain that the donated kidney had suffered damage but that his team had researched a new process, using funding from Kidney Research UK, that could make the kidney viable to transplant."
About six weeks after the transplant Deborah's stepdaughter gave birth to a daughter, and since then Deborah's stepchildren have gone on to provide her with five granddaughters between them.
"I never thought I'd see a grandchild let alone be able to have enough energy to enjoy a youngster and join in with games. I love them all dearly and am called 'Noisy Nanny', as I'm always either talking or laughing.
"I can truly thank the researchers and fundraisers for their continuing efforts in researching and raising awareness of kidney disease. I should also thank all the donors and their families for giving the gift of life to total strangers, and I do hope that the families left behind find some sort of comfort knowing that their sacrifice has made such a massive difference to the recipients.
"I feel as if I won the lottery and got the jackpot. I feel so sorry that there are so many people who haven't had the opportunities that I have had. Research needs to go on being funded and supported to ensure that people like me can also feel like they have won the lottery."